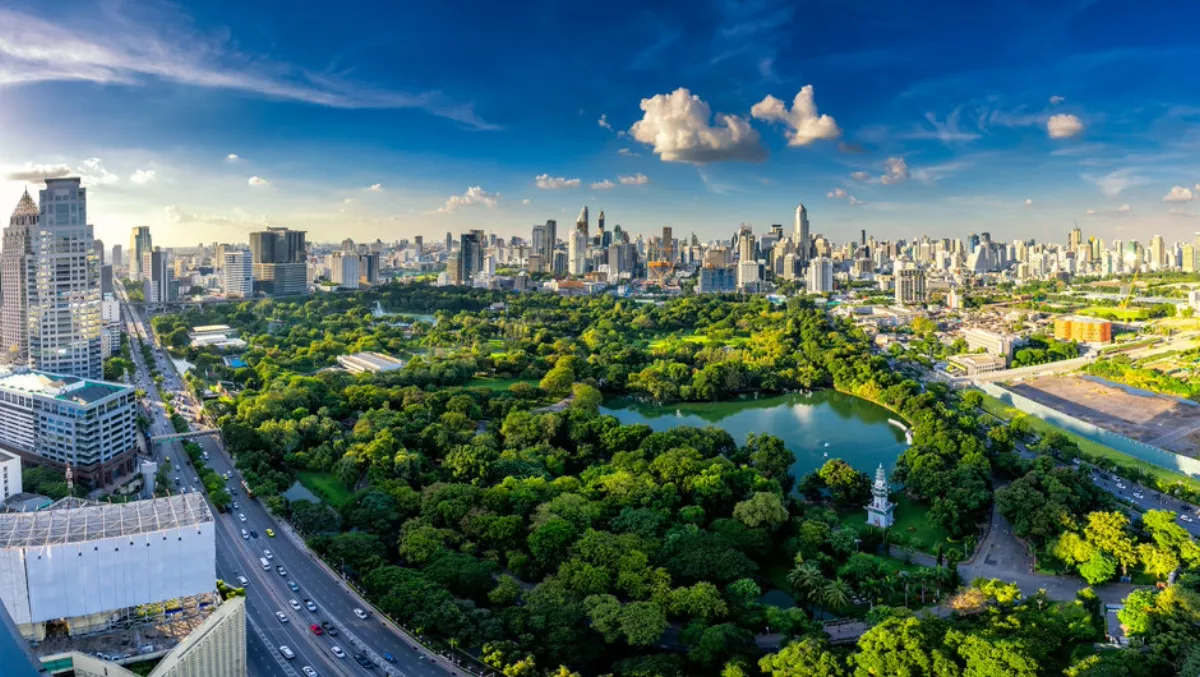 STT GDC makes first foray into Thailand with new data centre
ST Telemedia Global Data Centers (STT GDC) has announced they have finalised a joint venture partnership with TICON Industrial Connection PCL (TICON).
The former company is headquartered in Singapore, while the latter is based in Thailand – and it's here where the joint venture is looking to invest.
Together they will construct their first data center on a 75,000 square metre site in the Ramkhamhaeng district, central Bangkok. The project is already in its development phase with construction expected to commence mid-year 2019 with the goal to be completed and operational by 2020.
STT GDC will be the minority stakeholder 49 percent of the venture, while TICON will claim the other 51 percent. Of course, it was only earlier this month that STT GDC announced that it was building a hyperscale data center in Singapore.
"This development marks STT GDC's first foray into the Thai data center market, and will strengthen our expanding network across major data center markets around the world. With our 'think global, act local' mantra, we believe that TICON, with their rich legacy and successful operating history in the country, will be valuable partners in our new venture," says STT GDC Group chief executive officer Bruno Lopez.
"We are confident that with our expertise in designing, building and operating data centers to the highest global standards in key markets such as Singapore, China, India and the UK, as well as the local expertise of TICON in understanding the needs of the Thai market and navigating its regulatory environment, we will be able to meet the demands of our customers in Thailand, support their digital growth and help them realise the Thailand 4.0 vision.
According to the joint venture, the project is in line with the Thailand 4.0 initiative to drive the digital economy within the country, in addition to the Thai government's National Digital Economy Masterplan, which is effectively a goal to have the digital economy undergo robust growth and contribute up to 25 percent of Thailand's GDP by 2027.
Solidifying these claims, a 2018 study from IDC expects public cloud spending in Asia Pacific excluding Japan to skyrocket at a compound annual growth rate (CAGR) of 32.58 percent between 2016 and 2021.
These companies believe the projected increase in digitisation and digital transformation will result in an equivalent increase in demand for digital infrastructure and data center capacity in Thailand and across Asia Pacific.
"We believe in the market potential of expanding our focus into developing Thailand's digital economy and transforming urban living with Smart Cities. Developing digital infrastructure in the form of state-of-the-art data centers is one of the key investment areas we are embarking on in this new economy," says TICON chairman of the executive committee Panote Sirivadhanabhakdi.
"We are delighted to partner with a reputed global player like STT GDC in this joint venture, and believe the combined strengths of both companies will allow us to best serve the digital growth plans of our customers.
TICON president Sopon Racharaksa says the company has been serving Thailand's industrial needs for more than 28 years.
"This joint venture partnership will broaden TICON's digital and technology service on top of our existing offering as the leading developer of integrated industrial properties," says Racharaksa.
"We are confident that our long term experience in industrial property development, together with STT GDC's world-class expertise in data center development will create synergies and realise the immense potential for growth in the data center business in Thailand.