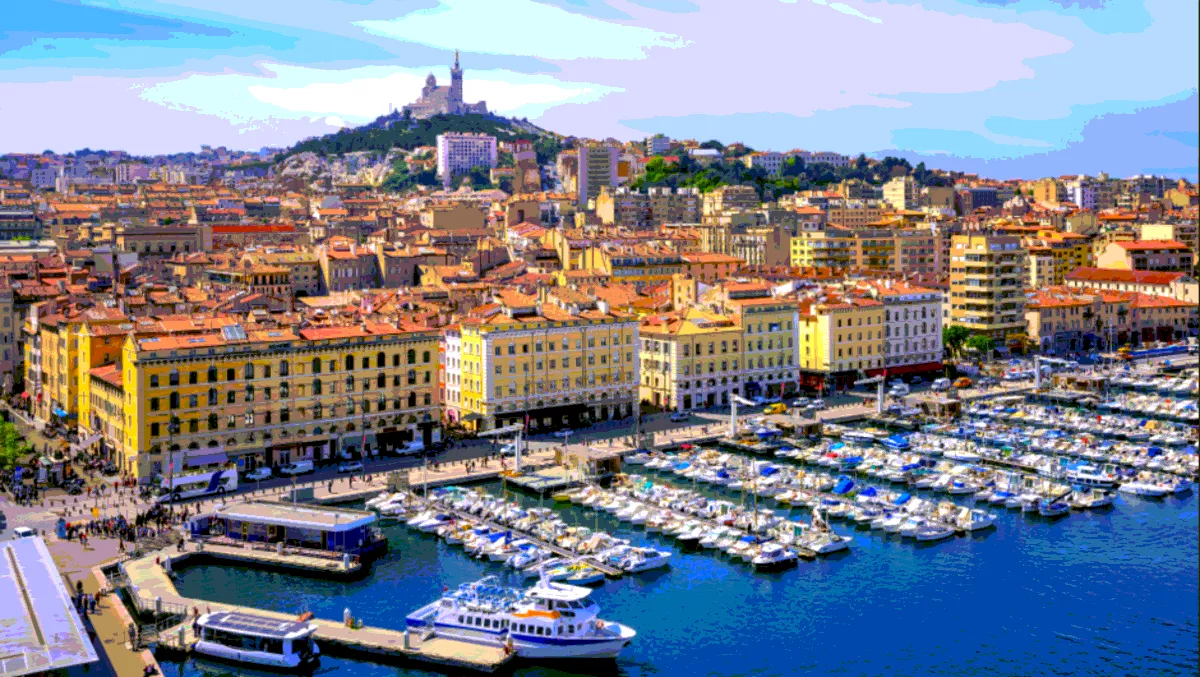 Interxion launching new data centres in Frankfurt & Marseille
FYI, this story is more than a year old
Relentless demand has given rise to further investment from Interxion.
The carrier and cloud-neutral colocation data center services provider has announced it will be constructing new data centers in Frankfurt and Marseille, labelled FRA15 and MRS3 respectively.
"Interxion Frankfurt is the leading cloud and connectivity hub in Germany with over 20 cloud deployments from the leading global cloud platforms and 235 network service providers present," says Interxion chief executive officer David Ruberg.
"Similarly, Interxion Marseille already has over 130 network service providers present and is now established as a primary gateway for submarine cable connectivity between Europe, Asia, the Middle East, and Africa with 13 cables currently active and additional cables due to become operational before the end of 2019. Strong demand from global customers is driving our growth in each of Frankfurt and Marseille as they seek to benefit from the highly-developed communities of interest that we have created in these markets.
Of course, it was only last month that the company revealed it had increased its annual capital expenditure guidance range for 2018 due to constant opportunities cropping up in the colocation market.
This money was allocated for expansions at Interxion's existing data centers in Amsterdam, Marseille, Frankfurt, Dusseldorf, and Zurich, in addition to any land acquisition opportunities for future expansion.
Interxion asserts the anticipated capital expenditures in the current year related to FRA15 and MRS3 are included in this guidance range.
The new facility in Frankfurt will be constructed in four phases and when complete will deliver 9,600 square metres of equipped space and 19MW of customer available power. The first phase is scheduled to open in the first quarter of 2020 and provide around 2,300 square metres of equipped space, with the price tag of approximately €175 million.
Slightly smaller, MRS3 will be built in three phases and will have 7,100 square metres of equipped space and 17MW of customer available power when fully complete. The first phase is expected to be complete and operational in the fourth quarter of 2019, and like FRA15, will offer around 2,300 square metres of equipped space. The capital expenditure for MS3 is expected to be around €140 million.
"Interxion continues to benefit from strong colocation demand dynamics across our Big 4 and Rest of Europe markets," says Ruberg.
"Accordingly, we remain in expansion mode, while continuing to see favourable trends in pre-sold metrics led by deals signed in the Platform segment.
We spoke with Interxion Marseille managing director Fabrice Coquio last month about potential growth in the area, to which he was very confident.
"We first noticed a trend by some of our large American customers using their presence in Marseille for content creation and distribution rather than simply a peering location. The city enjoys a strategic geographic advantage, as the landing point for subsea cables to the NAMEA region and it also sites along a major connectivity route to the FLAP (Frankfurt, London, Amsterdam and Paris) cities, the traditional data powerhouse locations in Europe," says Coquio.
"Being present in Marseille allows companies who place their IT infrastructure there low-latency access to 4.5 billion users allowing for greater reach with a single pop. In addition, local growth in the number of players present in our Marseille campus stimulates competition and tends to reduce costs for our customers.