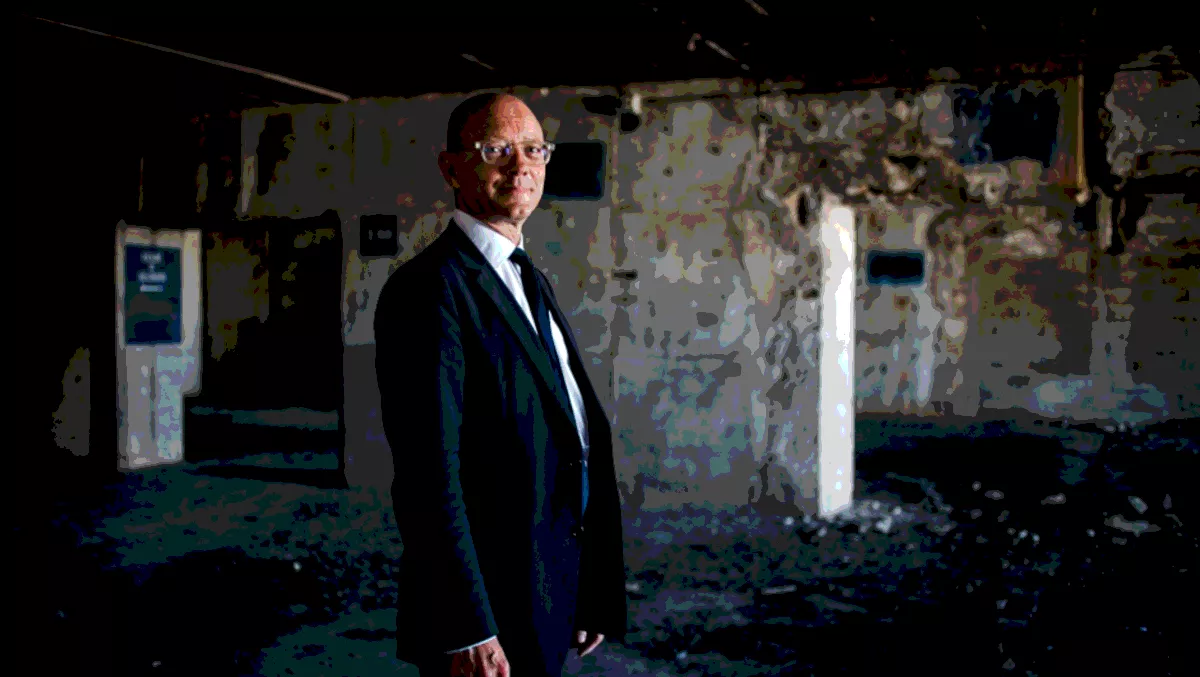 Exclusive: Marseille is THE interconnection market to target says Interxion MD
Data is pulling the world closer every day, bringing rise to the question – what's the best spot for an interconnection hub?
Recently we sat down with Interxion Marseille managing director Fabrice Coquio, who (as his job title suggests) is confident that Marseille is the place to place your bets on.
According to Coquio, Interxion saw the potential of Marseille before it started taking off to now become Europe's fastest growing interconnection hub. Coquio expects this growth to continue as content creation and distribution continue to surge with local organisations and the public sector committed to promoting the development of tech clusters that are key to attracting major organisations to the area.
"Public authorities as well as private companies work together in an organised fashion to paint a clear picture for the city's future as a tech hub, which starts with underlying infrastructure critical to making this vision a reality. Just as the industrial revolution did not happen without rail infrastructure, the digital revolution cannot take place without networks and data center infrastructure," says Coquio.
"In Marseille, Interxion provides the data center infrastructure and enables the development of network infrastructure. Providing adequate IT infrastructure lays the foundation for data hubs to take advantage of the depth of connectivity into the city from subsea cables that connect Europe to Africa, the Middle East and Asia. Organisations who want to reach these markets can do so by hosting their content in an established market in Europe while delivering on the performance demanded by their customers abroad."
So why is Marseille the place to be? Coquio says it's simply a matter of location.
"We first noticed a trend by some of our large American customers using their presence in Marseille for content creation and distribution rather than simply a peering location. The city enjoys a strategic geographic advantage, as the landing point for subsea cables to the NAMEA region and it also sites along a major connectivity route to the FLAP (Frankfurt, London, Amsterdam and Paris) cities, the traditional data powerhouse locations in Europe," says Coquio.
"Being present in Marseille allows companies who place their IT infrastructure there low-latency access to 4.5 billion users allowing for greater reach with a single pop. In addition, local growth in the number of players present in our Marseille campus stimulates competition and tends to reduce costs for our customers."
Coquio says there is currently 13 submarine cables feeding 152tbps of potential capacity into Marseille, with at least three new projects in the works to more than double this figure.
Interxion is currently operating two data centers in Marseille (MRS1 and MRS2) which offer more than 10,500 square metres of equippable space when combined. The company only launched MSR2 this year, but Coquio has revealed given the unrelenting growth, they will soon be launching a third data center (and yes, it is to be called MRS3) in a former World War II submarine base.
On the topic of future data centers, Coquio says more and more data center operators will have to take into account their integration into an urban area where networks' nodes and backbones are present.
"Architectural design of new facilities and their impact on environment will be key in the future. Then, energy-saving designs will also be key to reduce the environmental footprint. As energy is one the main components of the services we deliver, we do have a deep commitment to acting responsibly. And our personal commitment meets the needs of our clients whose carbon footprint is also scrutinised," says Coquio.
"And last but not least, efforts will also focus on the urban integration of data centers, so that these infrastructures which occupy significant areas blend in the environment of urban and peri-urban areas. This will concern the design of the buildings themselves but also the way they can interact with their immediate environment, the heat energy being able to be exploited on several levels."
As Coquio mentioned, a common issue in data center circles is energy consumption, but he says the Interxion is committed to 100 percent power consumption from renewable sources. Coquio also asserts the company is constantly working to improve the design of its data centers in a bid to improve its power usage effectiveness (PUE).
"This ranges from the choice of components to how we design and manage infrastructure on a daily basis, with integrated teams of engineers. The regulations are demanding, we are demanding, and our commitment is recognised. But to be honest, public authorities are not always aware of the energy consumption revolution due to the massive growth of social media, IOT, et cetera," says Coquio.
"So we are going ahead of the regulations and we are positioning ourselves as the leader on this, by contributing to the Green Grid Energy Efficiency or the European commission works, for example. We have won industry awards welcoming our use of free cooling, sea water cooling like in the Nordics. In the case of MRS2 data center, we are working on leveraging ground water cooling from an underground river. But technological progress allows new improvements every day, so the progress margin still exists."
Finally, Coquio shared why he thinks Interxion and its Marseille base is unique, asserting that the company is the first and only major provider of colocation data center services in Marseille, with the area being THE market to target.
"Interxion is also carrier – neutral, meaning we don't compete with our customers by offering additional services. Because of this policy we have fostered a community of customers who can connect, transact and grow their business all from within the data center, which we've see evidenced by the sheer growth of IP traffic," says Coquio.
"In 3 years, Marseille has become the 5th largest hub in Europe in terms of traffic, with over 22,000 cross connects! In addition to these two crucial points, I think that what differentiates us is also our greater adaptability to the needs and quality requirements of our customers, coupled with a capacity for long-term support and advice."