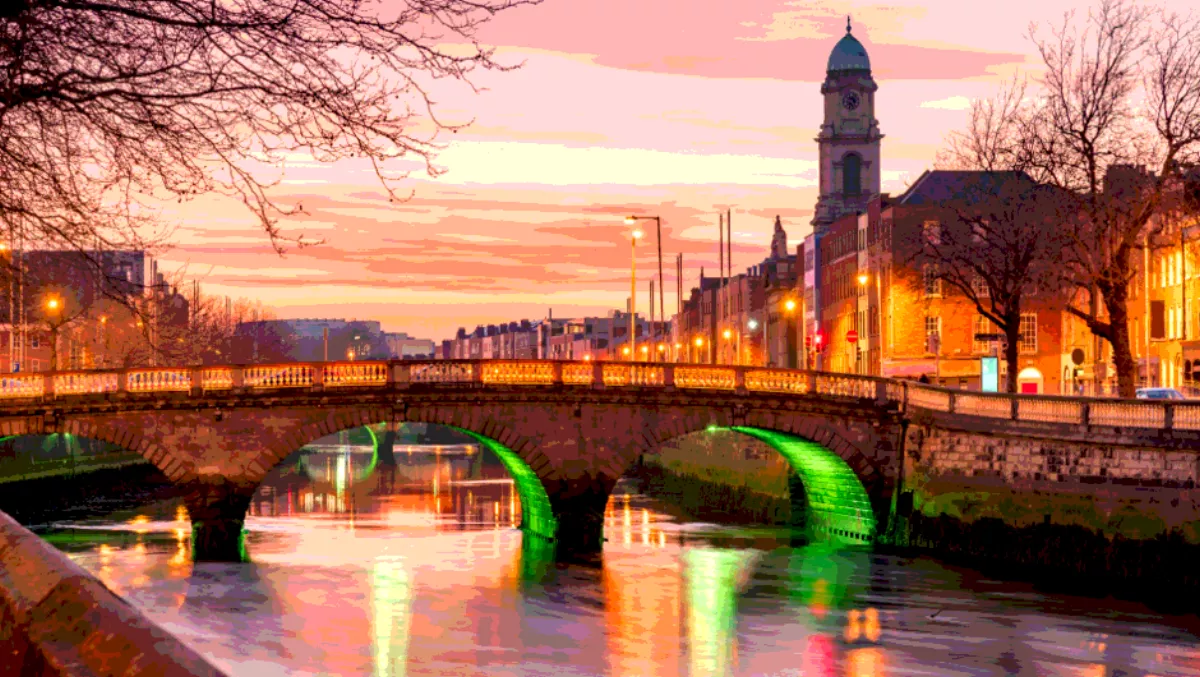 CyrusOne signs up to Host In Ireland initiative
Thu, 14th Mar 2019
FYI, this story is more than a year old
By Ashton Young, Editor
Real estate investment trust (REIT) data center provider CyrusOne has announced that it has become a new member of the Host In Ireland initiative.
Of course, this comes after CyrusOne was given the go-ahead late last year for its two massive data centers in Grange Castle Business Park in Dublin, together spanning around 35,000 square metres and expected to cost around €400 million.
Headquartered in Dallas, CyrusOne currently maintains more than 45 data centers around the world and has being making significant waves in Europe recently with several new data center announcements including the acquisition of Zenium and its existing facilities, and a new hyperscale campus in the Netherlands.
"We are excited and honoured to be part of Host in Ireland executive council this year. Over the last four years, Ireland has established itself as one of the fastest growing economies in Europe, with a dynamic technology and business environment that is driving a particularly strong data center market," says CyrusOne Europe president Tesh Durvasula.
"Our commitment to the region forms a fundamental component of our ongoing expansion strategy across Europe. I look forward to working with partner members as we come together to cement Ireland's place as a great data center destination.
Joining CyrusOne, Host In Ireland is welcoming new members Mitchell McDermot, E+I and The Dataplex Group. inclusion of members from the supply, design, build, and operations in the data center space is aligned with Host In Ireland's dual mission to promote Ireland as an optimum location to host data from and to support companies in expanding globally.
This expansion will see key leaders in the industry join the Host In Ireland executive council. New members include Eddie Kilbane CEO of the Dataplex Group, Anthony McDermott, Director Mitchell McDermott, Tesh Durvasula, President – Europe CyrusOne and Philip O'Doherty, Founder and Managing Director of E+I. The executive council is instrumental in the direction and success of the initiative.
Host In Ireland president and founder Gary Connolly says there is tremendous technology growth in the country at the moment
'Ireland is a thriving data center hub right now. Creating high quality jobs, a rich foundation for inward investment and an ecosystem of supporting services that are now being exported all over the world. The continued expansion of Host In Ireland re-enforces the country's position as an optimum location to host digital content. It's a testament to growth in the industry and the initiative," says Connolly.
"With the world's leading data center operators and technology players locating in Ireland, we're seeing increasing demand in support services and products that are not only servicing the Irish market but as an exporter of high-quality data related services and products all over the world.'
Backing up Connolly's claims, the most recent Q3 report produced by Host In Ireland in association with Bitpower found that over €9 billion is expected to have been invested in data centers in Ireland by 2021.