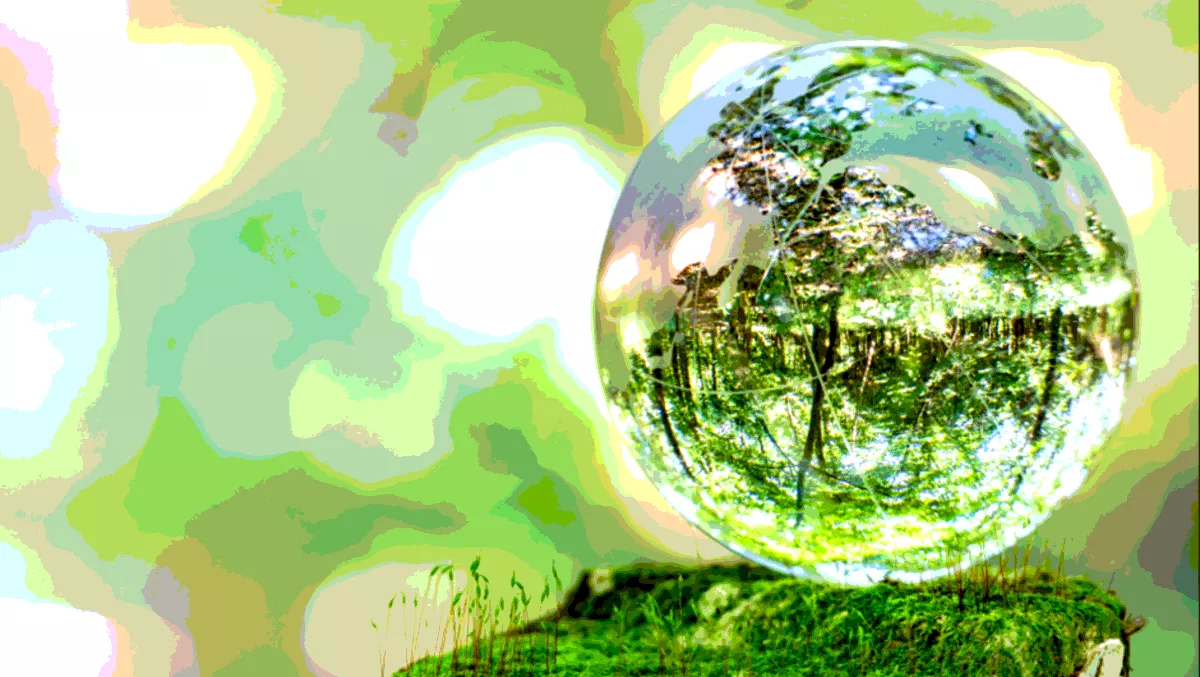 VMware achieves carbon neutrality two years early
Sustainability is a hot topic among IT circles with many companies aiming to prove their commitment to driving positive global impact across people, products, and the planet.
Now, VMware has announced that it will be joining the 'carbon neutral' club as its global operations have reached the goal two years ahead of schedule.
VMware CEO Pat Gelsinger says throughout the company's 20 year history they have pioneered solutions to help build and sustain a low carbon economy. This year VMware was recognised as No. 17 on Fortune magazines 'Change the World' list for the impact of its virtualisation technologies in making IT infrastructure more efficient.
Gelsinger says over its history, products and solutions from VMware have helped customers refrain from putting a cumulative total of around 540 million metric tons of carbon dioxide into the atmosphere, which is akin to powering 68 percent of US households for one year.
According to Gelsinger who made the announcement at VMware's new Discovery Center in Palo Alto, sustainability is embedded throughout its business practices and operations.
"As an innovative company with sustainability at our core, we are thrilled to announce our partnership with the City of Palo Alto and recognise our achievement of carbon neutrality two years ahead of our 2020 goal," says Gelsinger.
"The new Discovery Center, as a forum that intends to inspire collaboration, is an especially fitting space for celebrating these milestones and engaging luminaries in a discussion on how technology and digital infrastructure can help the industry meet the United Nations' 2030 goals.
Gelsinger says the company's global operations carbon neutral achievement was ultimately made through a combination of aggressive energy efficiency initiatives, renewable energy projects and purchasing, and delivering financing to low carbon and sustainable development projects.
BSR information and communications technology associate director Michael Rohwer says it's important that companies continue to strive towards green initiatives.
"Collaboration is key to creating an economy that enables dramatic reductions in carbon emissions and builds climate resilience," says Rohwer.
"Companies in the technology sector have an opportunity to lead and create opportunities for others to act on climate—and VMware has set its sights on doing just that. Reaching carbon neutrality two years ahead of schedule is one example of what this leadership can look like.
CDP West director Betty Cremmins says VMware's journey to carbon neutrality has been encouraging for the industry.
"CDP recognizes VMware's strong sustainability performance having earned an A- on their 2016 and 2017 CDP Climate Change disclosures, committed to setting a science-based target, and this year reached a significant milestone by engaging their suppliers through CDP's supply chain program to improve the environmental performance of their supply chain," says Cremmins.
VMware also committed to powering its global operations with 100 percent renewable electricity, joining over 150 peer companies in the RE100 program. Last year VMware disclosed that they are already 77 percent of the way to reaching their goal. It has been great to watch VMware accelerate their global commitments over the past year and we congratulate them on reaching their commitment to carbon neutrality ahead of schedule."