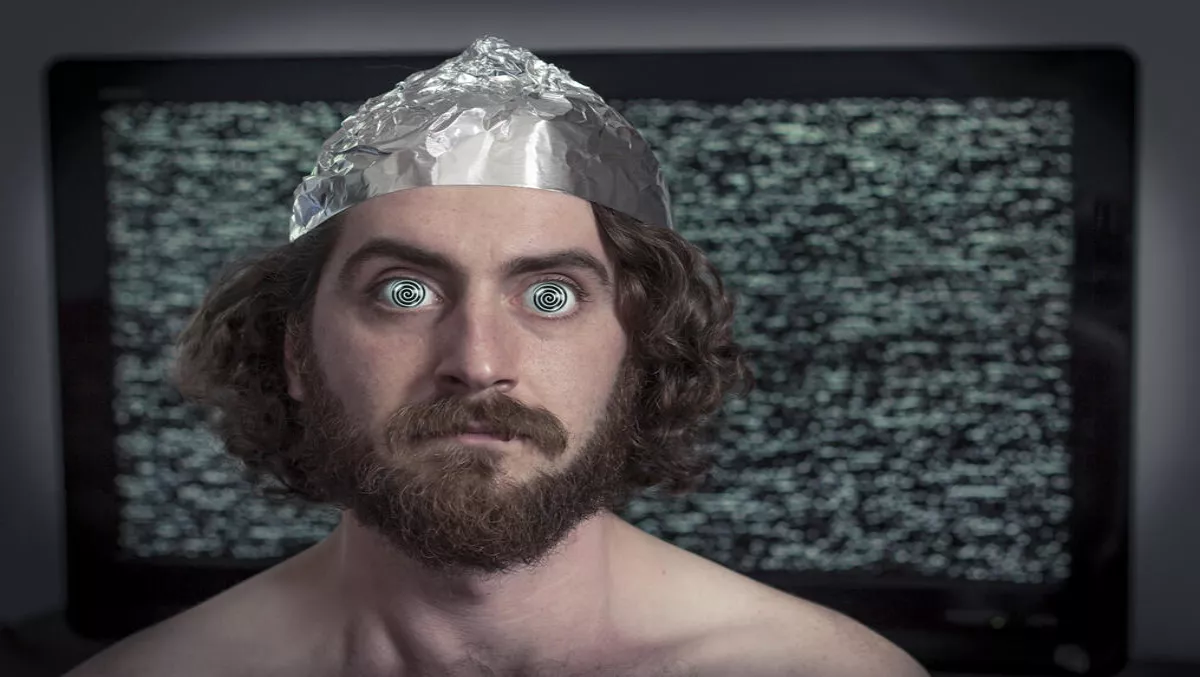 Vertiv: Edge data centres & an alarming future just like the movies
The 2017 Tech Leaders Forum recently took place in Sydney, Australia.
This event brought together IT leaders and vendors from throughout Australia and New Zealand (ANZ) including Vertiv, a global provider of mission critical data center equipment.
Robert Linsdell is the Managing Director of Vertiv in Australia and New Zealand. Before he took the stage at the event, I had the chance to chat with both him and Tom Anderson, Vertiv's DCIM Solutions Manager.
They detailed Vertiv's vision, future, the current state of data center tech and what role they play.
"Our product set is quite broad, but we're all about keeping data centers and data sets running. So wherever you have any data, usually somewhere along the line, we are keeping it all going from a power, cooling and software management point of view," explains Linsdell.
"Emerson Network Power who we were up until November last year, was pretty well known for being a major supplier in this area and to a degree, thought leaders in the area of keeping data centers and critical infrastructure running," he adds.
With this change, Linsdell explains how Vertiv has been able to take all of the good things from Emerson, and make the business faster to market and more responsible for their solutions.
And it is here, that our chat took a turn for the worse. By 'worse' I mean it made me want to super glue some aluminium foil to my head and run for the high hills.
Why? Because, as far as the future of Vertiv's tech and solutions go, both Linsdell and Anderson weren't afraid to state the truth.
Maybe to some, the most obvious - Big brother is ALWAYS watching.
"We anticipate over the next one to five years that there will be multiple methods of connecting you as a customer back to applications where the customer experience won't necessarily just be through the phone," explains Linsdell.
An example of this is information that is stored within shopping centres - both currently and in the future.
"As you walk into a shopping centre there are those advertising screens. Right at the top, there is a little camera. And, while at the moment they can't do it, they are currently doing facial recognition trials," Linsdell explains.
"So basically, the camera can recognise that it is you as soon as you walk into the mall. Particularly if you've signed onto their free WiFi, this enables them to build up a portfolio of you.
When you walk in there and the camera recognises that it is you, they will already know what your purchasing history was the last time you were there, targeting you with direct advertising on your mobile," he says.
This business model irks me immensely, and I don't think it will work. Anderson, however, says people will have to get over it.
"The point is, they've already been tracking you, it's just the first time they're exposing it back," he explains.
"It's the Edge data center. It's what's happening at the edge – the interface between the customer and the devices that are being used. We supply the equipment that keeps all of it running," adds Linsdell.
However, with new technologies and business models, there are always going to be issues. With this model in particular, security seems dubious.
"The security lies with us, but in our haste to adopt all of this technology people just buy the cheaper stuff. I don't think people think about the security aspect of all of this stuff. I don't think it enters their mind," says Linsdell.
"It's like we have to have disasters to happen before people change their way of doing things.
Applications and business models revolving around IoT is another issue for both businesses and consumers alike.
"Uber's whole business model revolves around you having access to a smartphone, otherwise you can't use the app. If the network were to fail, you can't access Uber," says Linsdell.
"What's changed and why it's important to us is if you look at Uber as an example, because they're relying on your technology to connect with you as a consumer, they can centralise everything," adds Anderson.
"Once you start pushing all of this technology out, right to the edge of the network, you have compute infrastructure out of the edge and it needs to be highly reliable. The criticality of the edge is growing which means there is a lot of focus on it.
Anderson also explains that these businesses aren't just pushing this into services that only benefit themselves.
"The only way they're going to get consumer acceptance is if they're also offering something back to you.
"That's where we see huge potential for growth. How far do we have to go, or can go, with this digital environment over the next 5-10 years," adds Linsdell.
"Our business is the same, it's keeping people and cloud running. We keep enterprise businesses running. When shopping centres require that special computing, we'll be keeping that shopping centre running."