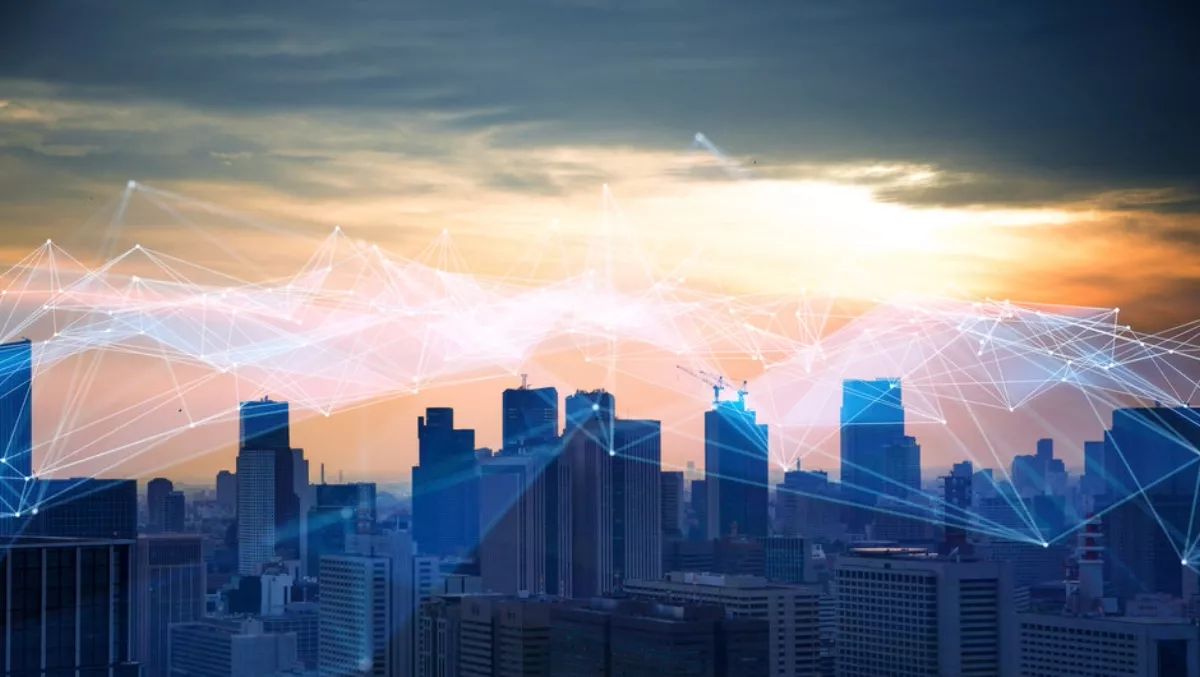 Verizon makes major step towards Multi-Access Edge Compute
By Newsdesk
Tue, 14th May 2019
FYI, this story is more than a year old
Verizon has reached a major milestone on the path towards future networks.
The company has been working to deploy revolutionary new wireless technologies such as Multi-access Edge Compute (MEC) and network slicing which, in combination with 5G technology over mmWave spectrum, will lay the foundation for previously unimagined latency-dependent wireless solutions.
In a trial environment in California, the wireless provider achieved full virtualisation of baseband functions – the heaviest portion of computing on the Radio Access Network (RAN).
According to Verizon, the virtualisation will effectively enable the network to be hardware agnostic, using Common Off-The-Shelf (COTS) hardware, leading to greater flexibility and speed to deployment of products and services.
It will also reduce the barrier of entry for others in the ecosystem, resulting in an acceleration of innovation, reduce operating costs, and lay the groundwork for flexible infrastructure closer to the customer on the network leading to single digit latency – one of the key promises of 5G technology.
"Having virtualised the core of the network last year, this significant step forward in virtualising the RAN edge is a critical piece of providing the next generation of wireless solutions for consumers and enterprises," says Verizon network planning senior vice president Adam Koeppe.
"With a virtualised baseband unit, we will lay the foundation to be able to move computing functionality to the edge of the network and will be able to rapidly respond to customers' varied latency and computing needs.
In past iterations of wireless networks, hardware and software were coupled together restricting the location of where operations could happen. What makes this trial unique is that the hardware and software were decoupled, providing greater flexibility in where computing operations could take place within the network.
Verizon worked with Intel and Nokia in this trial in California. Intel provided its Intel Xeon Scalable processor-based platforms and Intel FlexRAN reference architecture while Nokia provided the new AirScale All-in-Cloud Base Station architecture, which will provide the flexibility needed for future services and requirements for 5G, IoT, low latency services and end-to-end network slicing.
Intel Data Center Group vice president and Wireless Access Network Division general manager Cristina Rodriguez says there will be huge benefits from this trial.
"Flexibility, efficiency, and performance are just some of the benefits that a network provides when transformed with cloud efficiencies, powered by Intel technology," says Rodriguez.
"By innovating and collaborating on this trial and achieving this milestone, Intel, Nokia and Verizon have shown that the applicability of Cloud RAN on the network edge is possible for agile service delivery that incorporates AI and data analytics.
Koeppe says Verizon has no intentions of slowing down its trials and innovations.
"Verizon continues to lead the way in advancing communications' networks and how they will be used in the future," says Koeppe.
"Massive scale IOT solutions, more robust consumer devices and solutions, AR/VR, remote healthcare, autonomous robotics in manufacturing environments, and ubiquitous smart city solutions are only some of the ways we will be able to deliver the promise of the digital world. These advancements in technology are critical steps towards that realisation.