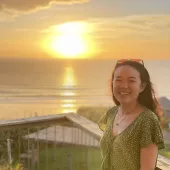 By Jessie Chiang, News editor
Global property advisor Knight Frank's latest report in partnership with DC Byte, which looks at centers in APAC, has found the region had an increase of 488 MW of new capacity in Q1, driven mainly by Tokyo, Sydney and Seoul.
The total capacity in APAC is now more than 8700 MW. The report found that across the region, 203 MV of capacity was absorbed this quarter primarily due to public cloud activity, a number significantly higher than the average 127 MW per quarter as previously observed in 2021.
The report says Tokyo experienced the most significant growth in supply in Q1 2022 from AirTrunk, Colt, and Stack Infrastructure. There were also multiple assets acquired by Gaw Capital, ESR Cayman, and local asset management company Hulic, which are planned for redevelopment into data centres that will add an approximate 63MW of capacity between them. The supply growth was above-trend take-up, almost three-fourths of total capacity absorbed in Tokyo last year.
Crossing the gigawatt threshold this quarter, Sydney added 144MW of capacity to record slightly over one gigawatt of total supply. The market saw a busy quarter, with the ground-breaking of several facilities, including Microsoft's self-build and Macquairie's IC3 Super West. AirTrunk also deployed 30MW of capacity at SYD2 to record 85MW of take-up during Q1, comparable to total take-up across the entire year of 2021 in the market.
Meanwhile, Seoul also registered significant activity this quarter, with Alibaba launching its first Availability Zone in the market in February. Aggregate supply grew by a similar amount as in Q2 2021, where the market had seen the biggest growth in supply over the last 3 years. This is due to the announcements of facilities jointly developed by international operators and asset management companies entering the market, boosting aggregate supply by 136MW. Take-up was also higher than previous quarters due to Digital Realty's 12MW facility, ICN10, that went live in January.
In contrast, there has been little market activity in Singapore since the imposition of the moratorium on data center developments in 2019. However, this is expected to change over the coming years with the pilot call for applications from Q2 2022.
Similarly, Hong Kong has been experiencing reduced activity due to strict COVID measures leading to the withdrawal of people and businesses from the market. This worsened with the surge of cases in February and March.
Knight Frank data centers lead for APAC Adeline Liew says while a new wave of COVID-19 infections may have hampered data center development in Greater China markets this past quarter, overall, COVID-19 has actually been a boon to data centre demand in APAC.
"It has led to a tremendous increase in both appetites for the cloud due to the shift to hybrid work as well as an increase in overall internet penetration," she says.
"Because of this trend, we have noted increasing interest in several markets across Asia-Pacific in both established markets as well as developing Southeast Asia markets.
Knight Frank global data centers co-head Ben Stirk says despite significant headwinds - the legacy of Covid, geopolitical turmoil and rising inflation the Asia-Pacific region continues to register strong data centre growth.

"The fundamentals support this trajectory, with Asia being the most populous continent and a region where digital transformation is accelerating at pace. There is tremendous hyperscale growth potential underpinned by domestic demand," he says.
"This, combined with the continued reopening of economies and the loosening of restrictive regulation means further above-trend growth can be expected moving forward.