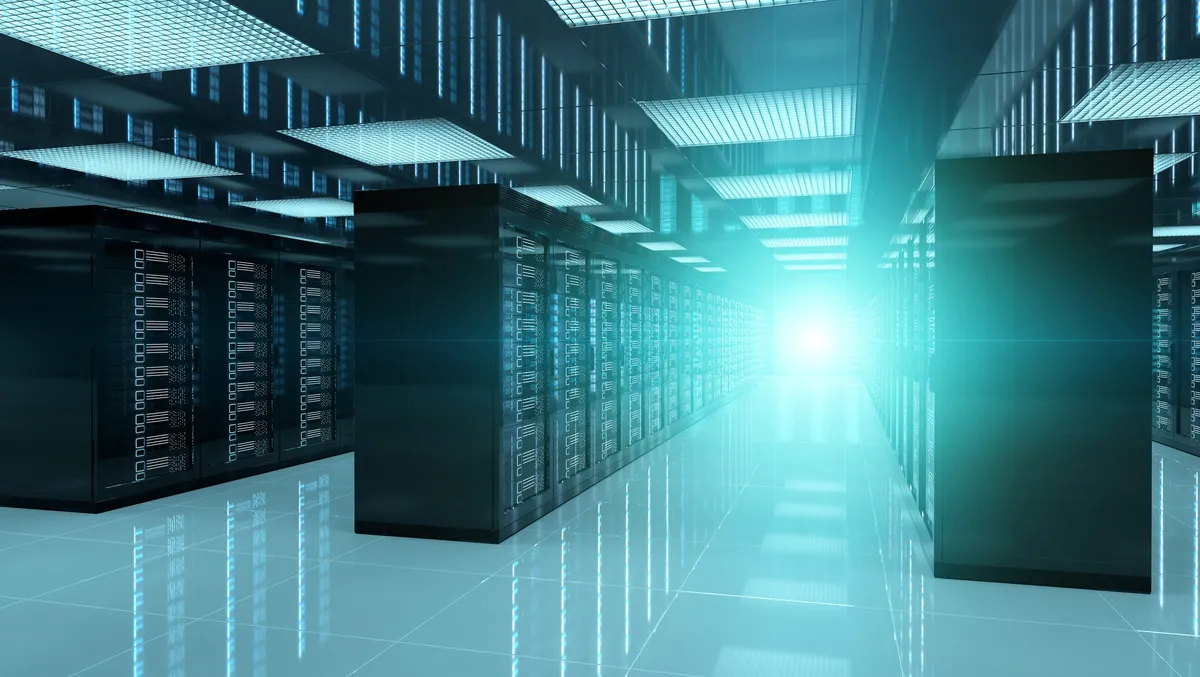 ST Telemedia announces 3rd data centre at One Bangkok
ST Telemedia Global Data Centres Thailand (STT GDC Thailand), a joint venture between Frasers Property Limited (FPL) and ST Telemedia Global Data Centres (STT GDC), has announced "STT Bangkok 3", STT GDC's third data centre in Thailand.
Slated for opening by the end of 2023, STT Bangkok 3 will be located within the One Bangkok district, Thailand's largest integrated mixed-use development in Bangkok's central business district. The data centre's strategic location pairs top-quality Grade A commercial spaces with world-class data centre solutions and services, offering its customers high-quality colocation space and low-latency network connectivity critical for digital-focused businesses.
"We are delighted to host STT GDC Thailand's new data centre within One Bangkok," says Panote Sirivadhanabhakdi, Group CEO of Frasers Property.
"One Bangkok is envisioned to be a Smart City powered by the latest building technologies and innovations, serving as a blueprint for building liveable cities of the future. The colocation of a high-quality data centre is testament to this. It will be a key differentiator for One Bangkok that will provide a greater draw for leading local and international digital businesses to house their workspaces here, particularly those valuing fast and reliable connectivity to data and cloud services. This will further enhance Thailand's digital infrastructure and strengthen the country's appeal as a digital hub of the region."
Meanwhile, Bruno Lopez, President and Group CEO of ST Telemedia Global Data Centres, expressed his organisation's commitment to expanding data centre services in Thailand to support the sustainable growth of the digital economy.
"Recognising Thailand's pivotal role as a critical digital market and the demand for robust data infrastructure, we are confident that STT Bangkok 3 will emerge as a prominent data centre and network hub, empowering businesses with seamless connectivity and enhanced IT infrastructure in a strategically advantageous location and fostering the establishment of a resilient digital ecosystem. We are committed to deliver unique high quality colocation services that meet our global standards for design, operational excellence and customer support, all key to facilitating the long-term success of diverse organisations," he says.
Supparat Sivapetchranat Singhara na Ayutthaya, CEO of ST Telemedia Global Data Centres (Thailand), affirmed the company's support for Thailand's economic growth, and its positioning as a digital hub in the region.
"STT GDC Thailand is dedicated to building a strong and sustainable digital foundation for Thailand," he says.
"With advanced technology and world-class data centre standards, we are confident that STT Bangkok 3 will meet the needs of the financial sector, eCommerce, start-ups, and various digital service providers, seeking a strategically located site with high-level security standards, flexibility, and unmatched carrier density right from its launch. The data centre sets a new standard in Thailand, strategically located in the heart of Bangkok for optimal connectivity and network performance. It offers an extensive range of network providers and carriers, providing businesses with unparalleled flexibility and choice."
"The One Bangkok project fulfils all of these requirements and establishes STT Bangkok 3 as a cutting-edge facility that will contribute significantly to Thailand's digital transformation."
Notably, digital infrastructure remains a critical building block in Thailand's digital transformation journey, promoting economic growth and fostering innovation in the region.
According to the Economy SEA Report 2022 by Google, Temasek, and Bain and Company, Southeast Asia's digital economy, comprised of the ASEAN-6 countries, is projected to reach approximately US$330 billion by 2025.
Thailand, the region's second-largest digital economy, recorded a substantial digital economy value of US$35 billion in 2022. This growth can be partly attributed to investment promotion policies in the data centre industry, the growing demand for highly secure data storage facilities, and businesses' rapid adoption of various cloud services. With increasing digital usage, demand for data centre services in Thailand is poised for continued growth.
Some of the key features of STT Bangkok 3 include a new 2MW data centre in a prime city location that joins STT Bangkok 1 (operational since 2021) and STT Bangkok 2 to provide a total IT capacity of 42MW collectively.
It also holds international certifications, including Uptime Institute's Tier III, ISO-27001, and PCI-DSS, ensuring enterprise-level reliability and security.
The new data centre is strategically located with excellent transportation access, providing businesses with convenient access to state-of-the-art digital infrastructure in the heart of Bangkok.
Right from the outset, STT Bangkok 3 will provide access to a diverse range of telecommunication carriers and network service providers. This ensures businesses can access numerous connectivity options to enhance network resiliency and security.
In line with One Bangkok's ambition to set new benchmarks and align to international standards for sustainable development and STT GDC's pledge for carbon-neutral data centre operations by 2030, STT Bangkok 3 will be powered more sustainably with district cooling energy.
The advantages of STT Bangkok 3's low latency connections, carrier density and excellent accessibility will enable tenants within the district to enjoy robust connectivity options and convenient access to top-notch data centre facilities, further reinforcing One Bangkok as the premier address for businesses.
"One Bangkok is the largest holistically integrated district in the heart of Bangkok, spanning a total land area of 108 rai or GFA of 1,930,000 square meters. Once completed, One Bangkok will comprise workplaces of the future, a new retail loop, luxury residences, five-star hospitality, a world-class live entertainment arena, the presence of art and culture, and a public green park that covers almost half of its total land," informs Sirivadhanabhakdi.