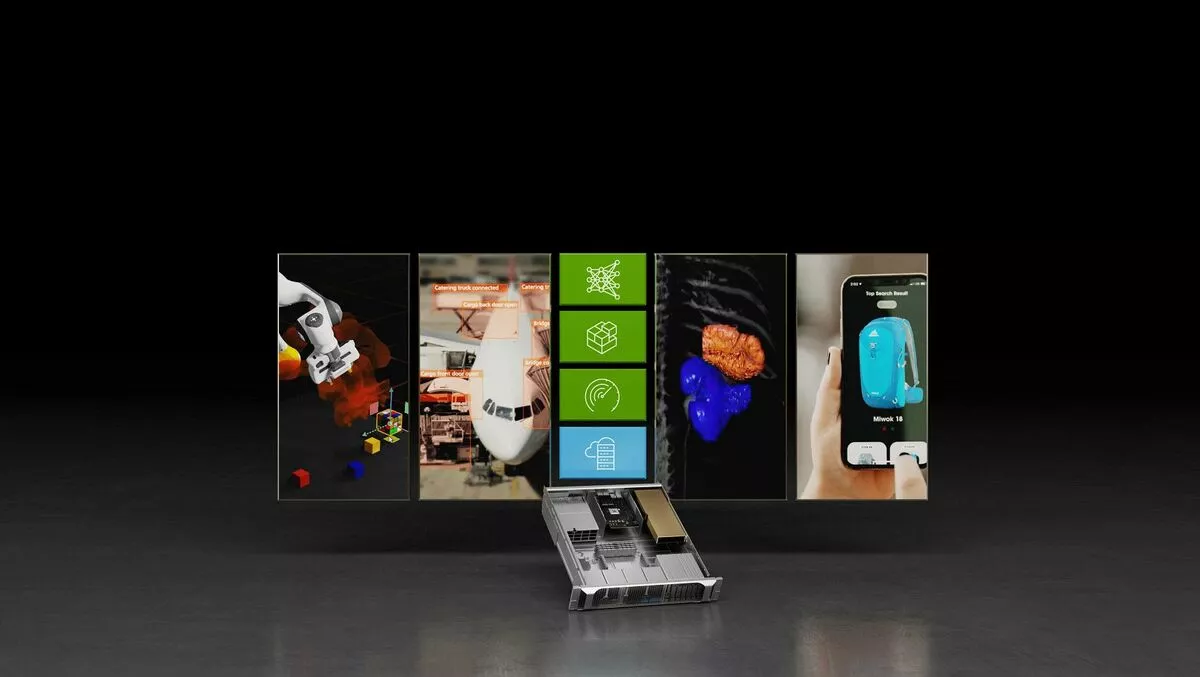 NVIDIA updates enterprise AI with VMware vSphere with Tanzu
By Newsdesk
Fri, 21st Jan 2022
FYI, this story is more than a year old
NVIDIA is starting the year with announcements that it believes will 'light' up data centers, assisting with operations including AI workloads and machine learning across containers and virtual machines.
The company has launched a new version of the NVIDIA AI Enterprise software suite, which expands support for VMware vSphere with Tanzu.
Version 1.1's VMware vSphere with Tanzu will enable developers to use containers and virtual machines in vSphere environments to run AI workloads. NVIDIA and VMware have been working together to optimise a complete and integrated stack of both containerised hardware and software. Vmware vSphere with Tanzu support will also be coming to the NVIDIA LaunchPad program, which will be available from nine Equinix locations worldwide.
VMware's vice president of product marketing for cloud infrastructure business group, Matt Morgan, explains, "Organizations are accelerating AI and ML development projects and VMware vSphere with Tanzu running NVIDIA AI Enterprise easily empowers AI development requirements with modern infrastructure services.
"This announcement marks another key milestone for VMware and NVIDIA in our sustained efforts to help teams leverage AI across the enterprise."
Further, the update also integrates for the Domino Data Lab Enterprise MLOps Platform with VMware vSphere with Tanzu. This integration will boost data science in areas such as model development and deployment on mainstream accelerated servers.
According to Domino Data Lab vice president of strategic partnerships, Thomas Robinson, the aim is to put models at the heart of customers' businesses to help them solve challenging problems.
This year, NVIDIA-Certified Systems from partners Cisco and Hitachi Vantara, as well as other system integrators, will also be available.
The Cisco UCS C240 M6 rack server includes NVIDIA A100 TTensor Core GPUs, while Hitachi Vantara's offering is the Hitachi Advanced Server DS220 G2 with NVIDIA A100 Tensor Core GPUs.
The Cisco UCS C240 M6 rack server with NVIDIA A100 Tensor Core GPUs is a two-socket, 2RU form factor that can power a wide range of storage and I/O-intensive applications including databases, analytics, virtualisation, and high-performance computing.
Cisco vice president of product management Siva Sivakumar says, The certification of the Cisco UCS C240 M6 rack server for NVIDIA AI Enterprise allows customers to add AI using the same infrastructure and management software deployed throughout their data center.
The Hitachi Advanced Server DS220 G2 with NVIDIA A100 Tensor Core GPUs is a general-purpose, dual-processor server optimised for performance and capacity for a range of applications.
Organisations wishing to use NVIDIA AI Enterprise can apply for instant access to no cost using curated labs via the NVIDIA LaunchPad program.