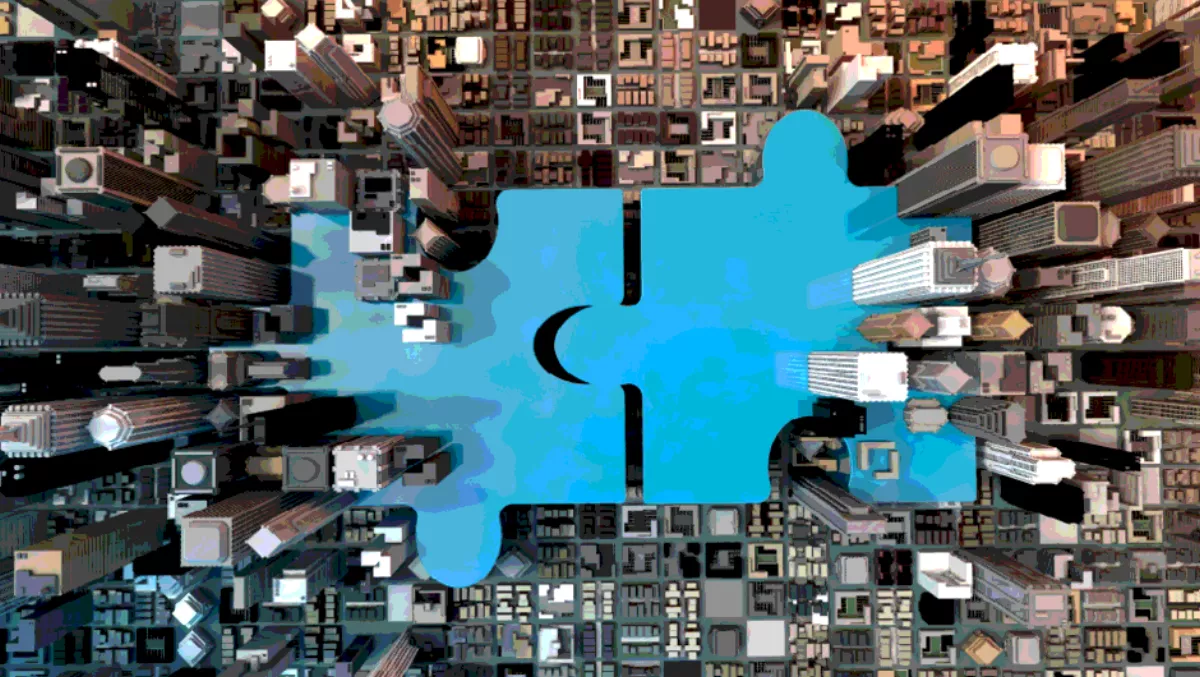 New research shows data centre acquisition upsurge
Tue, 15th Jan 2019
FYI, this story is more than a year old
By Ashton Young, Editor
Perhaps there's little surprise, but new research has indicated there are just a few predatory sharks in data center operator circles looking to claim as much of the market as possible.
The data from Synergy Research Group reveals the number of significant data center-oriented merger and acquisition (M-A) deals continued its relentless rise in 2018. However, despite the rise, the total value of deals for the year actually fell below the 2017 peak.
In aggregate 68 M-A deals were closed in 2018 with a total value of around US$16 billion. While this grand total does include five billion-dollar-plus deals, there were none that reached 2017's scale with Digital Realty's acquisition of DuPont Fabros or the Equinix acquisition of Verizon's data centers in 2017.
The largest deal of 2018 was allocated to a group of Asian investors who purchased a 25 percent stake in Global Switch, which was valued at around $2.8 billion. There were four other deals that reached or exceeded the billion-dollar mark, claimed in acquisitions by Digital Realty, Iron Mountain, GTT, and Brookfield Infrastructure Partners.
There were another 18 deals that were valued in the $100 million to $1 billion range, and 45 smaller deals that were each valued at up to $100 million.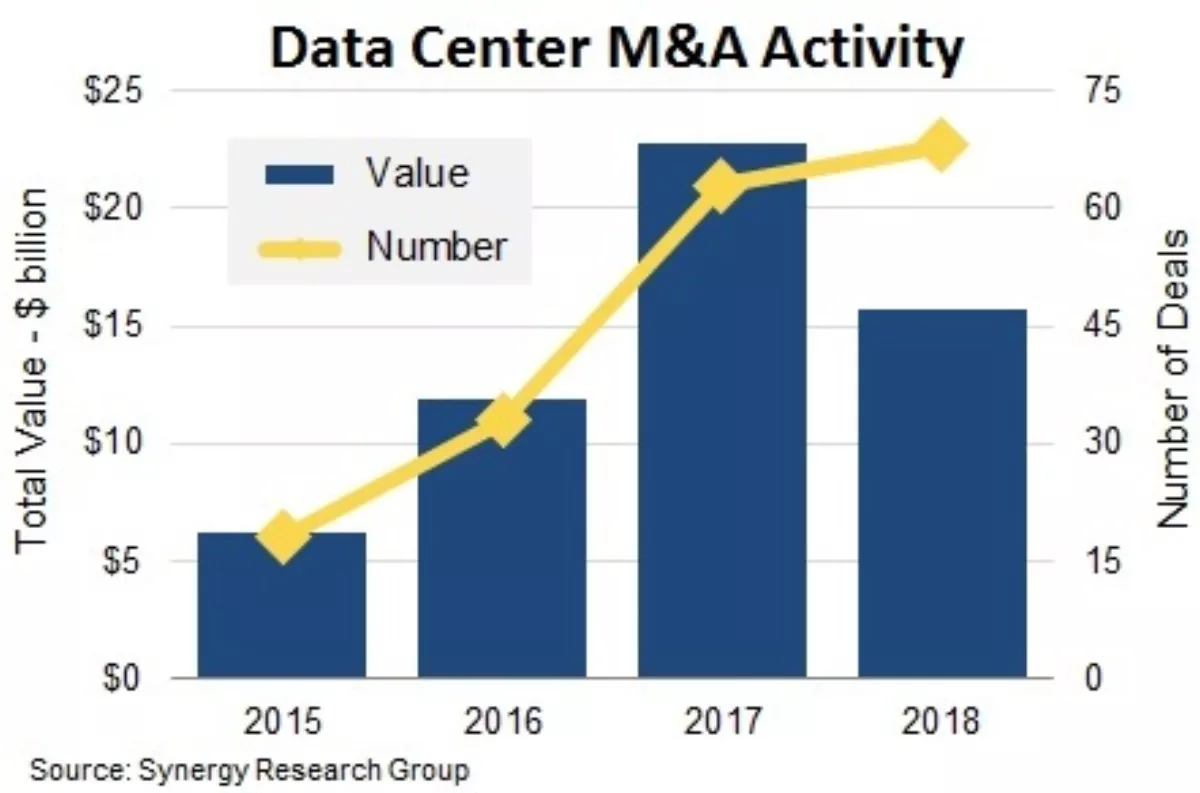 "There is a clear trend towards enterprises not wanting to own or operate their own data centers, as CIOs focus more on features and services that they can provide to their internal clients and less on the complexities of running data centers," says Synergy Research Group chief analyst and research director John Dinsdale.
"As enterprises increasingly look to various outsourcing options, this is driving specialist data center operators to increase both the scale and the reach of their data center footprint. This bulking up is often best accomplished, or sped up, by acquiring other data center operators. We expect to see a lot more data center M-A over the next five years.
It's clear to see Dinsdale's prediction already in motion as according to the research data, the total value of M-A activity over the 2017-2018 period was more than double the effort from the previous two years.
It's no surprise either that over the 2015-2018 period, the world's two leading colocation providers – Equinix and Digital Realty – have by far been the most active investors. In total, over the aforementioned time-period they spent nearly $23 billion on acquisitions of data center operators, with major acquisitions established in all four regions of the world.
Somewhat further back is a number of other serial investors, which includes CyrusOne, Iron Mountain, Digital Bridge/DataBank, NTT, and Carter Validus.