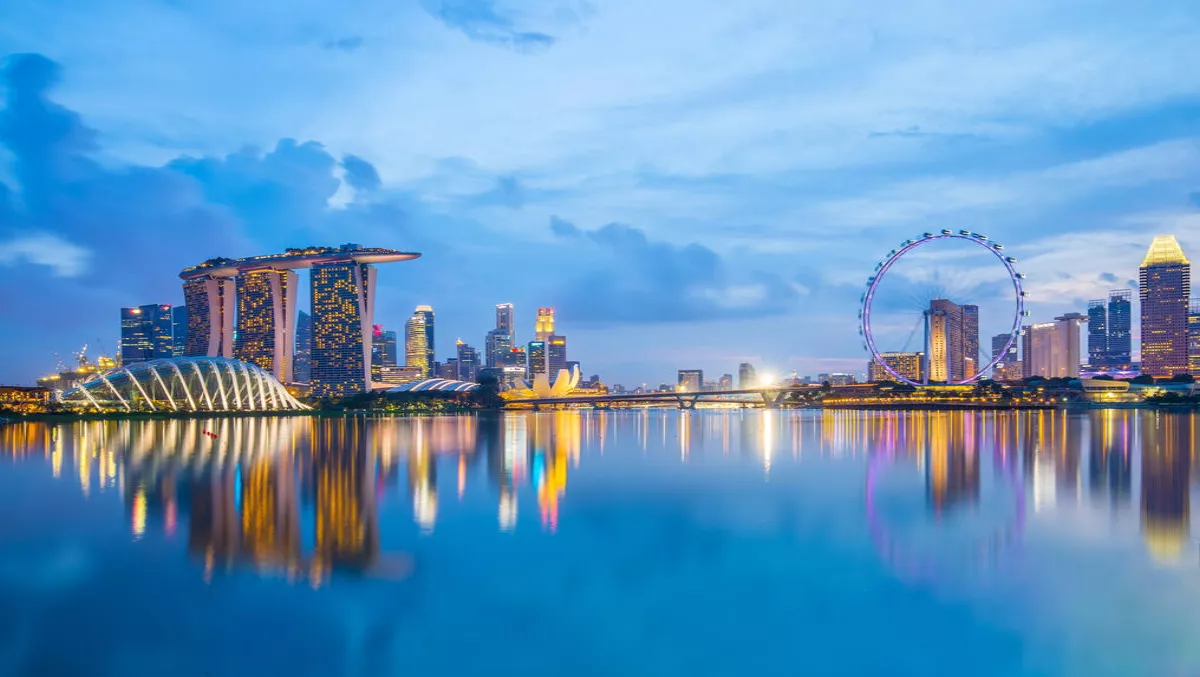 New APAC headquarters for Google in Singapore
FYI, this story is more than a year old
We opened our first Singapore office in 2007, a tiny space along Collyer Quay occupied by just 24 people. Since then, Asia's grown, Singapore's grown and we've grown in Singapore. We now need room for 1,000 Googlers working on new products and projects across Asia for our users, customers and partners.
And we also want more room for the community around us - the kind of place that's useful for gatherings of developers, students, founders, and kids to connect with Googlers and, sometimes, even prime ministers and ministers of trade. So we're excited Prime Minister Lee Hsien Loong and Minister for Trade and Industry Mr. S. Iswaran could join us at the opening of our new office.
As our Asia Pacific headquarters, Googlers here are focused on many areas, industries and countries in the region. We have a growing engineering team, and Googlers working across sales, partnerships, marketing, people operations and many more.
We wanted our office to reflect that diversity and regional range, and built it in a way that enables everyone to work together effortlessly. You'll see that the new space is also designed to inspire Googlers to perform at their best every day. Put together, we believe this fosters collaboration and creativity - the key ingredients for innovation, which in turn is key to our long-term success.
Nurturing more tech innovators
A passion for solving problems—big and small—through innovation and technology is at the core of everything that we do at Google. Over the past nine years, we've contributed to Singapore's tech community by training young graduates in advertising technology through Digitize, bringing small businesses online with GoGlobal, and growing a pool of data analysts through Squared Data Analytics.
But we can do more. We feel we can play an important role in inspiring more Singaporeans, especially young Singaporeans, to take up technology and the creative industries as careers. I'm especially inspired whenever I meet young girls and boys who are using technology to solve global challenges in creative and meaningful ways.
For example, Marion, Joy, and Sonia, all 18-year-olds from NUS High School, recently wowed our judges at the Google Science Fair with their concept for 'paint on' energy storage. We want to encourage many more Singaporeans to become future technologists and leave their mark on the world.
This is why today, we also announced that we're bringing Code in the Community to 3,000 young Singaporeans from less well-to-do backgrounds. It's a multi-year, multi-level computer science and computational thinking course to get even more Singaporean kids excited about the potential of technology.
We're partnering with Singapore's four ethnic Self-Help Groups - the Chinese Development Assistance Council, Singapore Indian Development Association, The Eurasian Association and Yayasan Mendaki - to hold weekend classes for kids aged 8 to 15, with an equal mix of boys and girls.
The program, which starts in early 2017, will be run by 21C Girls and Saturday Kids at four Community Centers around the island for three years. Google's support for Code in the Community is made possible through our Data Center Community Grants and RISE Awards programs. We will share more details when sign-ups open next month.
Each batch of participants and their parents will start off with a visit to our new office where they will hear from Googlers about how they started their careers and what a technical job really has to offer. We will also be engaging with the community through a series of tech talks, meet-ups and interview workshops that we we hope will give Singaporeans aspiring to pursue a career in tech a head start.
As a Singaporean, I can't tell you how excited I am about our new home and welcoming many more of you here. Just imagine the ideas and innovations we'll see when a greater diversity of Singaporeans develop a passion for technology, and the better and more useful outcomes this will lead to for all.
Article by Caesar Sengupta, VP of Next Billion Users Team, Google