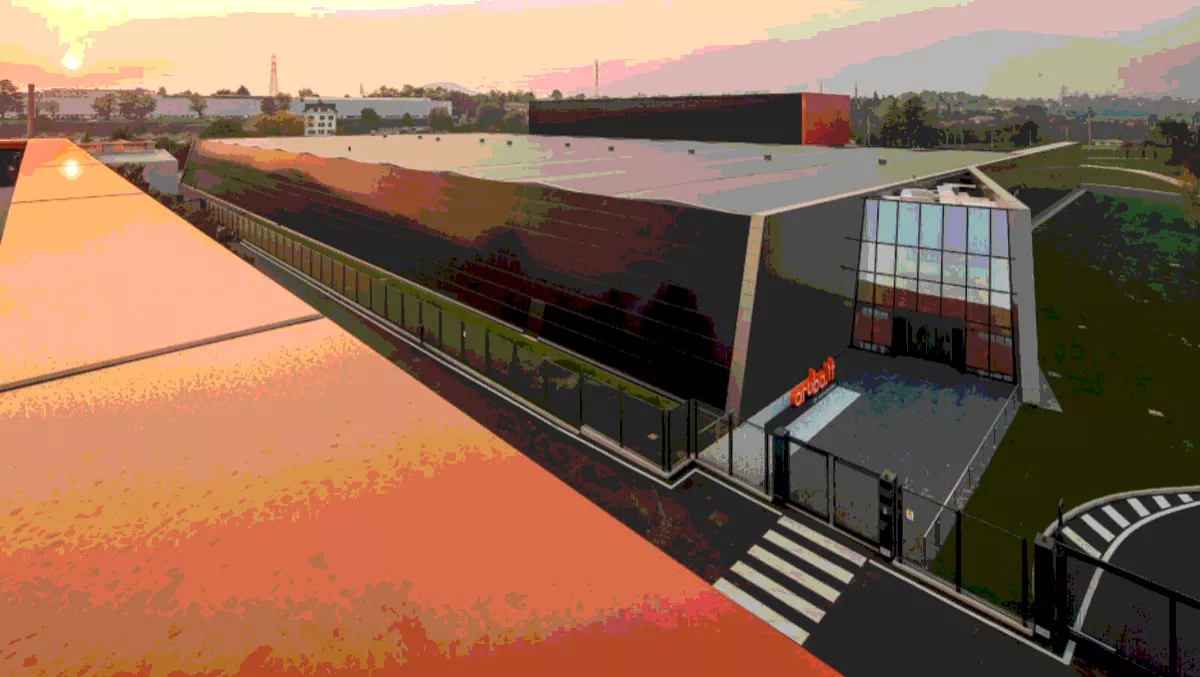 Interconnection abound: Equinix to launch its ECX Fabric to APAC
FYI, this story is more than a year old
Equinix, has announced that it will be establishing its Cloud Exchange Fabric (ECX Fabric) capabilities across Asia Pacific in the third quarter of this year.
The global interconnection and data center giant says this will help businesses in the region to directly and securely connect to their digital destination on their Equinix platform.
The new inter-metro connectivity will allow customers in APAC to connect on demand to any other ECX Fabric customers in Australia (Sydney, Melbourne and Perth), Hong Kong, Japan (Tokyo and Osaka), and Singapore.
These connections will be conducted in almost real-time for service providers, suppliers, and other businesses on-demand to provide 'a new level of agility and flexibility'.
"In this digital era, businesses must be agile, innovative and customer-centric. To do this they should take advantage of connectivity and data models that allow them to adapt quickly to changing customer requirements," says Equinix Asia Pacific president Samuel Lee.
"With ECX Fabric, users can discover and reach anyone on demand, through one connection to the world, giving them everything they need to succeed in their digital future.
According to Lee, the ECX Fabric uses its software-defined networking (SDN) capabilities to provide customers with the means to employ multiple connections through one port to any customer on EXC Fabric, or even to its own infrastructure within Equinix in the region. Furthermore, customers can establish data replication and synchronization for business continuity and enable inter-country connectivity to back-up cloud instances.
Equinix Australia managing director Jeremy Deutsch says its great news for businesses looking to expanding overseas.
"With Australia's close proximity to Southeast Asia, establishing interconnection and networking capabilities with the region are a key first step in helping our customers do business across the region and reach other global markets," says Deutsch.
"The inter-metro connectivity of ECX Fabric allows Equinix customers to form direct, secure connections with their partners and suppliers across the Asia-Pacific region that will enable real time sharing of data."
It's no secret that private interconnection is a rapidly growing business practice – the Global Interconnection Index found the capacity for private data exchange is growing at nearly twice the rate of public internet and is expected to comprise nearly six times the volume of global IP traffic by 2020.
Multi and hybrid cloud connectivity are also hot topics among data center circles, and as such ECX Fabric customers will be able to take advantage of connections to key service providers in APAC including including Alibaba Cloud, Amazon Web Services, Google Cloud, IBM Cloud, Microsoft Azure, Oracle Cloud and SaaS providers like SAP.
"Adoption of the Third Platform, such as cloud, mobility, IoT, and analytics, is accelerating the enterprise digital transformation. To thrive, enterprises must conduct business anywhere across a wide set of customers and partners, wherever they may be," says IDC Asia Pacific IoT associate vice president Hugh Ujhazy.
"The data center colocation market will continue to evolve to address these requirements. With its latest expansion of Equinix Cloud Exchange Fabric, Equinix is upping the interconnectivity play by providing a uniform and single platform access from anywhere to any worldwide point of presence (POP).
According to Equinix, there are currently more than 1,000 participants on ECX Fabric, including some of the world's largest enterprises, cloud service providers and SaaS providers like Alibaba Cloud, Amazon Web Services, Google Cloud, IBM Cloud, Microsoft Azure, Salesforce, SAP and ServiceNow.