Partner content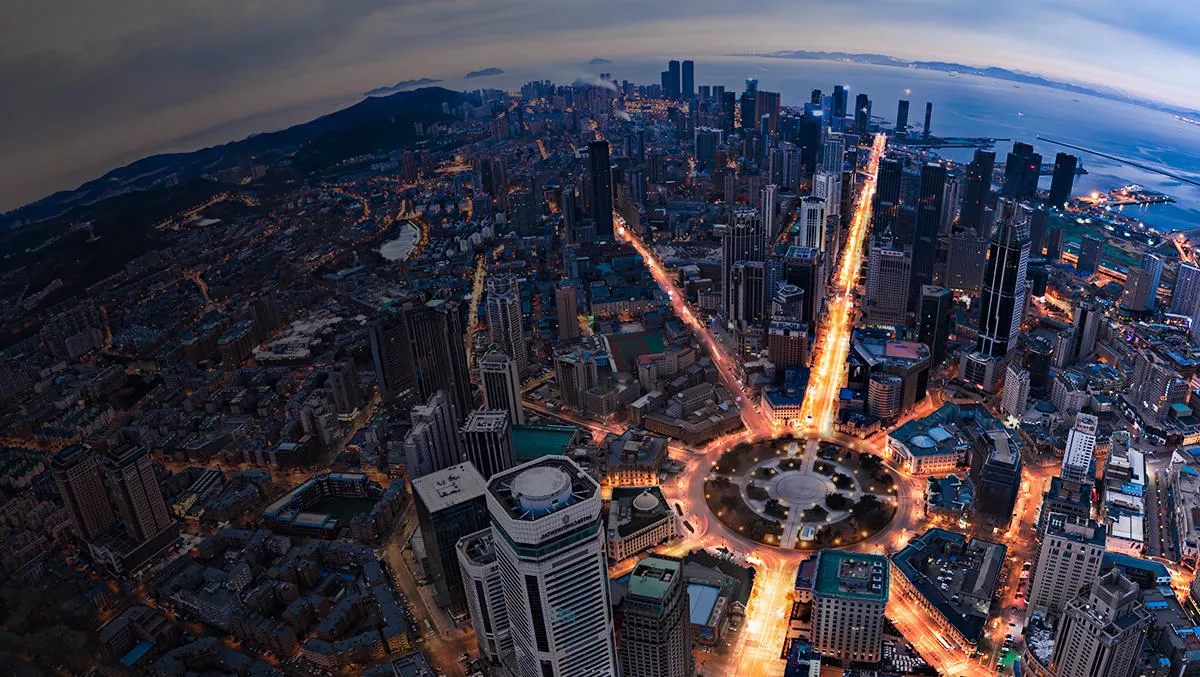 Innovation Summit East Asia 2020: The significance of sustainability and resilience to business success
In a year marred by economic uncertainty and workplace upheaval, organisations have learned lessons on the importance of business continuity.
Millions of businesses across the globe have learned through lived experience business continuity is an essential cornerstone of a business plan. They learned that uncertainty could strike at any time, and for business to thrive, resilience and sustainability must be baked into their broader strategy.
Sustainability requires pushing the boundaries of efficiencies for a greener, more inclusive and diversified future by redefining business values and analyzing a company's long-term environmental impact.
Resilience starts with staying agile and adaptive by leveraging a multi-local vantage point whilst delivering deep reliability for customers.
Lessons have been learned organically by every organization affected by the COVID-19 pandemic - but it's never too late to acquire more knowledge, and the best businesses are the ones that remain willing to learn and better themselves.
With this in mind, Schneider Electric has launched the Innovation Summit East Asia 2020, a digital convention that aims to help customers and businesses discover the best strategies and latest technologies to help them thrive in the new normal.
With keynotes from thought leaders, in-depth strategy talks, expert learning sessions and more, attendees can digitally join experts, leaders, change-makers partners and customers to explore the future of energy management and automation - and encourage a more sustainable and resilient future.
The Summit is one day of digital events on 4 November, consisting of 1,000+ experts and leaders, 50 speakers, 20+ sessions and on-demand access to content for a month.
While much of the summit will focus on IT strategies, there are also several more general topics being explored on the day. Here is a rundown of some of the IT-specific sessions:
Keynote
The keynote speaker will be Schneider Electric chairman and CEO Jean-Pascal Tricoire. They will discuss the latest market insights and innovations, with a particular focus on how businesses can transform and emerge more sustainable and more resilient in the post-COVID-19 era. The session will also look at the opportunities and challenges which companies may face as they navigate through disruptions and operate in the new normal.
The future of data centers
There will also be a deep-dive strategy session dedicated to building sustainable and resilient data centers.
When it comes to availability, the edge of the network has become mission-critical, and it must be made more resilient. However, higher resilience traditionally means lower efficiency, creating a paradox – how do we make the edge more resilient and more sustainable?
This session will discuss the challenge posed by energy consumption as the edge proliferates, the new thinking required to address the availability and sustainability paradox, and the importance of creating an open ecosystem.
Data centers: ambitions and reality
This session aims to put into perspective the importance of sustainable data centers, in context to the reality of how true sustainability can be achieved.
Nearly 1,000 multi-tenant data center providers around the globe were surveyed by 451 Research to understand sustainability and energy efficiency maturity better. This vital research comes as demand for digital systems accelerates at an unprecedented rate, and sustainable, reliable, and efficient data centers become more crucial than ever.
This session will analyze the results of this survey, and how service providers are, or are not, achieving their environmental goals. It will also cover how sustainability initiatives will change the industry, and the formula to being part of a successful transformation.
Innovation at the edge
Another session will be laser-focused on the role of the edge in future discussions of resilience.
The current health and economic crises have forced many companies to rapidly digitize and continue to be a catalyst for change and innovation.
Innovation can come from R-D efforts, as well as at the edge. This session shares how we are co-innovating with partners to help our customers create resilient IT systems and energy supply, enable remote work, and emerging business models needed in a new era of increased sustainability and resilience.
The role of digitization
Another session will explore how digital transformation efforts can bolster resilient recovery post-pandemic.
As we look to the new normal, digital transformation is vital not only to keep the systems connected but also to secure our economic recovery.
Now more than ever, we must change the way we deploy and manage IT to ensure we can work, manufacture, communicate and live efficiently.
This session will discuss how IT professionals, solution providers and industrial system integrators must adapt to address this in industrial, commercial and traditional IT spaces. It will also go over how to leverage integrated systems and next-generation management platforms to ultimately ensure resilience and efficiency.
To view a detailed rundown of all the sessions, click here.
To learn more and register to Schneider Electric's Innovation Summit East Asia, click here.