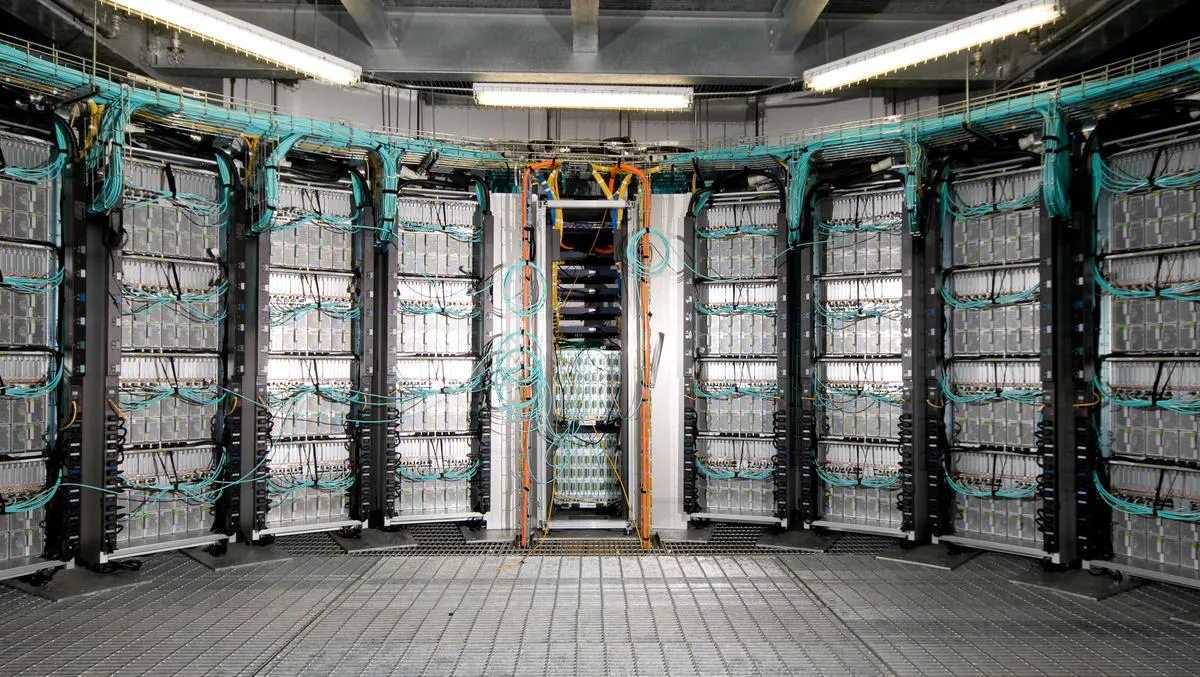 HPE awarded $160 million contract to build supercomputer in Finland
By Newsdesk
Fri, 23rd Oct 2020
FYI, this story is more than a year old
A contract worth more than US$160 million has been awarded to Hewlett-Packard Enterprise (HPE) by the European High Performance Computing Joint Undertaking (EuroHPC JU) to build one of the world's fastest supercomputers that will be based in Finland.
The supercomputer, which is referred to as 'LUMI' by EuroHPC JU, will help European researchers and private and public organisations significantly advance R-D and drive innovation in areas such as healthcare, weather forecasting, and AI-enabled products.
The computer will have a theoretical peak performance of over 550 petaflops - equivalent to the performance of 1.5 million laptops, and will be available in mid-2021.
"We are honoured to be selected for LUMI and leverage our exascale era technologies to build one of the fastest supercomputers on the planet," says HPE senior vice president and general manager of high-performance computing and mission-critical solutions, Peter Ungaro.
"We are committed to supporting EuroHPC JU to seize opportunities in next-generation supercomputing to bolster research in science, advance innovation and unlock economic growth.
"We are excited to collaborate with the EuroHPC JU, and through our partnership with AMD, leverage our unique capabilities in compute, high-performance networking, storage and software to help improve the way people live and work.
LUMI will be powered by HPE Cray EX supercomputers and will feature next-generation AMD EPYC CPUs and AMD Instinct GPUs to help it perform deep learning to advance the combination of modelling, simulation, analytics and AI workloads.
The supercomputer will be hosted in CSC – IT Centre for Science in Kajaani, Finland. Ten European countries will share it as part of the newly formed LUMI consortium, which includes Belgium, the Czech Republic, Denmark, Estonia, Finland, Iceland, Norway, Poland, Sweden, and Switzerland.
"Once operational in mid-2021, the LUMI supercomputer will be one of the most competitive and green supercomputers in the world," says EuroHPC JU executive director Anders Dam Jensen.
"Such leadership-class system will support European researchers, industry and public sector, in better understanding and responding to complex challenges and transforming them into innovation opportunities in sectors like health, weather forecasting or urban and rural planning.
LUMI is the second system in Europe HPE was contracted to build, after the Euro_I4TI system was constructed in Ostrava in the Czech Republic.
HPE says it intends to continue its supercomputing supply chain in Europe by manufacturing liquid-cooled supercomputers and HPE Apollo systems in its Kutná Hora factory in the Czech Republic.
AMD senior vice president and general manager for data center and embedded systems group, Forrest Norrod, says AMD is excited about the future of supercomputing.
"AMD is proud to join with HPE to power the upcoming LUMI supercomputer to advance scientific research in artificial intelligence, weather forecasting, pharmaceutical discovery, and more," says Norrod.
"Our next-generation AMD EPYC CPUs and AMD Instinct GPUs, coupled with HPE's unique supercomputing technologies, are fueling new capabilities in high-performance computing, and we are excited to strengthen the European research community through our support.