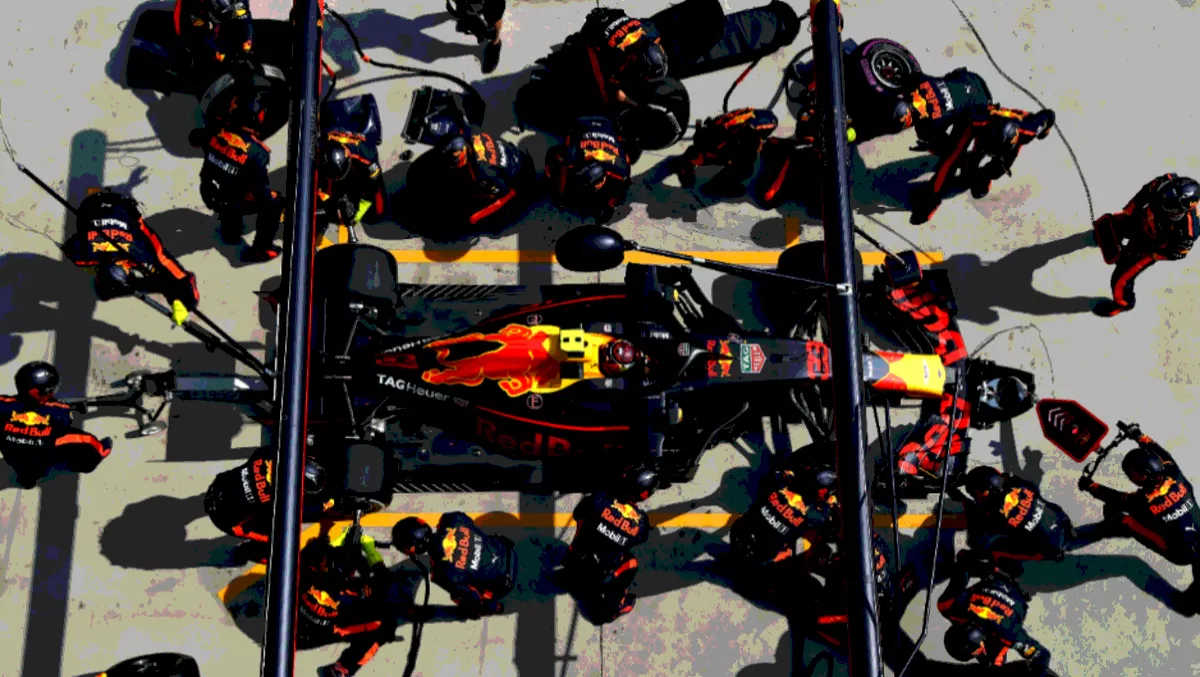 HPE and Red Bull Racing extend hyperconverged infrastructure partnership
FYI, this story is more than a year old
Hewlett Packard Enterprise (HPE) and Aston Martin Red Bull Racing have extended their partnership through to the end of the 2020 F1 race season.
HPE has been providing hyperconverged infrastructure with the HPE SimpliVity system for the Formula 1 racing team since 2015 when they were at a crossroads, as their original IT infrastructure was already creaking when their team wanted more from it. This was a time when hyperconverged infrastructure was still relatively new.
Aston Martin Red Bull Racing head of IT infrastructure Neil Bailey says running their most critical workloads on the HPE SimpliVity system has significantly changed the way they do things.
"Having hyperconverged infrastructure has enabled us to adopt a single model and free up a lot more time, consequently enabling us to be creative with the technology we've got and become even more efficient," says Bailey.
"The disjointed legacy technology approach we took trackside before HPE SimpliVity was prone to faults because unless you crank it up to the maximum - on the network, storage, compute - you really get to a point where it's at its limits and just like our car, when it's at its limits it can fail. What we find with hyperconverged infrastructure is that because there is that extra punch, you don't need to operate at maximum performance and so that also helps to improve our stability.
HPE UKI managing director Marc Waters says the partnership between the two companies is about innovation, speed, agility, and most importantly, winning.
"Our partnership has been successful in two directions. We have brought really innovative technology solutions that have enabled Aston Martin Red Bull Racing to be successful, and the great collaboration that comes from partnership and testing out our technology, our innovation and our ideas," says Waters.
"We are learning and working together to bring really innovative technologies and exceptional people together in the creation of truly outstanding outcomes."
In addition to the partnership extension, HPE also announced the HPE SimpliVity 2600, a new high-density hyperconverged solution that is the first software-optimised offering in the SimpliVity portfolio.
The new platform offering customers a virtual desktop infrastructure (VDI) solution is ideal for space-constrained deployments or expensive colocation sites that need dense compute with moderate storage as HPE asserts it provides twice the rack unit density of comparable offerings.