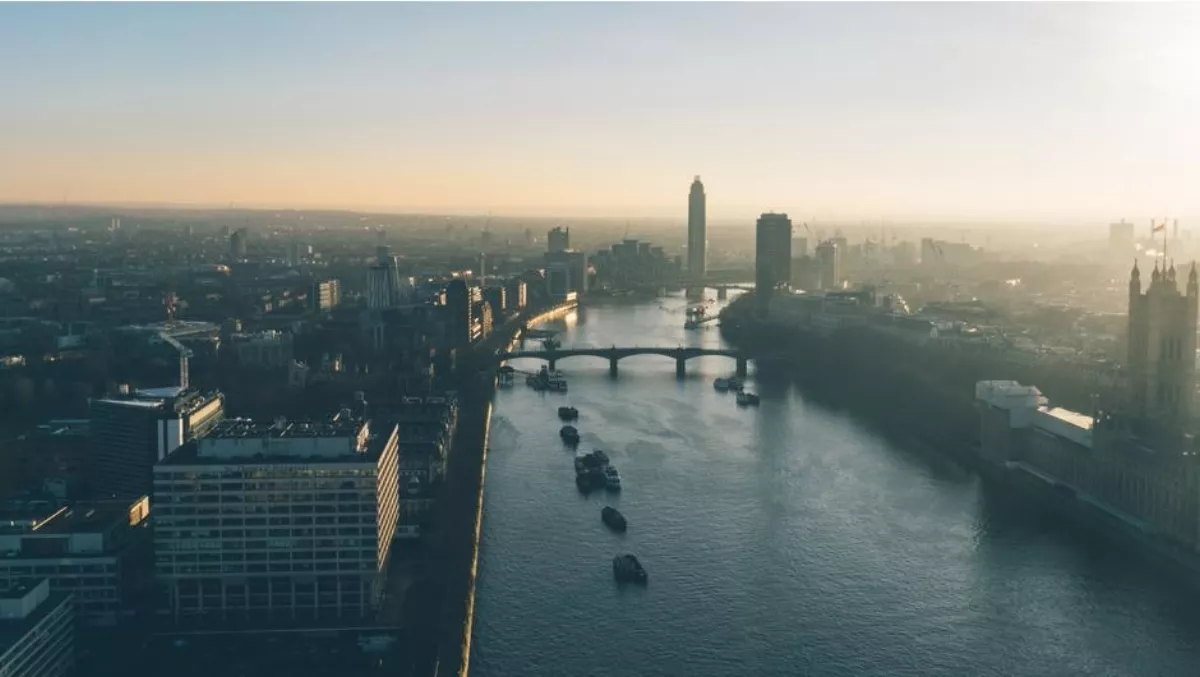 Equinix invests £29 million in London data centre expansion
Equinix has announced it will be expanding its London data center to the tune of £29 million GBP.
This announcement comes on the heels of an earlier investment where the company is putting US$70 million into its eleventh data center in Tokyo.
The global interconnection and data center company will be adding on to its LD4 International Business Exchange (IBX) date centre at its London Slough campus, with the expansion scheduled to open in the fourth quarter of this year.
Equinix UK managing director Russel Poole says this investment is to support the continued growth of 'the world's largest multi-asset class electronic trading ecosystem' that consists of interconnected execution venues, trading platforms, market data vendors, service providers, buy-side firms, and sell-side firms.
"It is estimated that the financial and professional services industry contributes £176bn to the UK economy annually. In order for London to retain its title as the financial centre of the world, despite concerns over Brexit, businesses require the latest IT infrastructure to thrive," says Poole.
"The extension of our LD4 data center will help financial market participants continue to interconnect on a global scale — enabling them to improve the way investors access and act on the information that drives the global economy."
Equinix says that on the ground the expansion will enable customers to interconnect securely with more than a thousand businesses in London including capital markets participants, insurers and electronic payments firms, in addition to more than 200 network service providers and 275 cloud and IT service providers.
The facility currently has 3,777 cabinets over approximately 10,000 square metres of colocation area. The expansion will provide an additional 1,075 cabinets in around 3,300 square metres of colocation area.
One of the facility's customers utilising Equinix's global interconnection platform is Nasdaq, creator of the world's first electronic stock market. The financial service giant has deployed with Equinix in both London and New York for close proximity to customers and partners.
Nasdaq global information services AVP and head of strategic relationships and products James McKeone says this private connectivity allows for sharing large amounts of data with multiple stakeholders through private business exchanges, securely bypassing the public internet completely.
"Nasdaq's collaboration with Equinix allows us to better serve our customers and partners from inside one of the world's most interconnected data centers. With our presence in LD4, we are able to better provide products like Nasdaq Basic and our Global Index Data Service (GIDS) to investors in Europe," says McKeone.
"Localised data centers mean better market access for all and improved market transparency. I look forward to sharing more on this during my presentation at the Innovation through Interconnection event in London later this week."
Findings from the Global Interconnection Index certainly back up Equinix's investment, as interconnection and bandwidth in Europe is expected to reach more than 1450 Tbps by 2020, contributing to more than a quarter of interconnection bandwidth around the world.
Meanwhile, banking and insurance is forecast to exceed 955 Tbps of interconnection bandwidth with London set to quadruple its private data exchange from 114 Tbps to 486 Tbps.