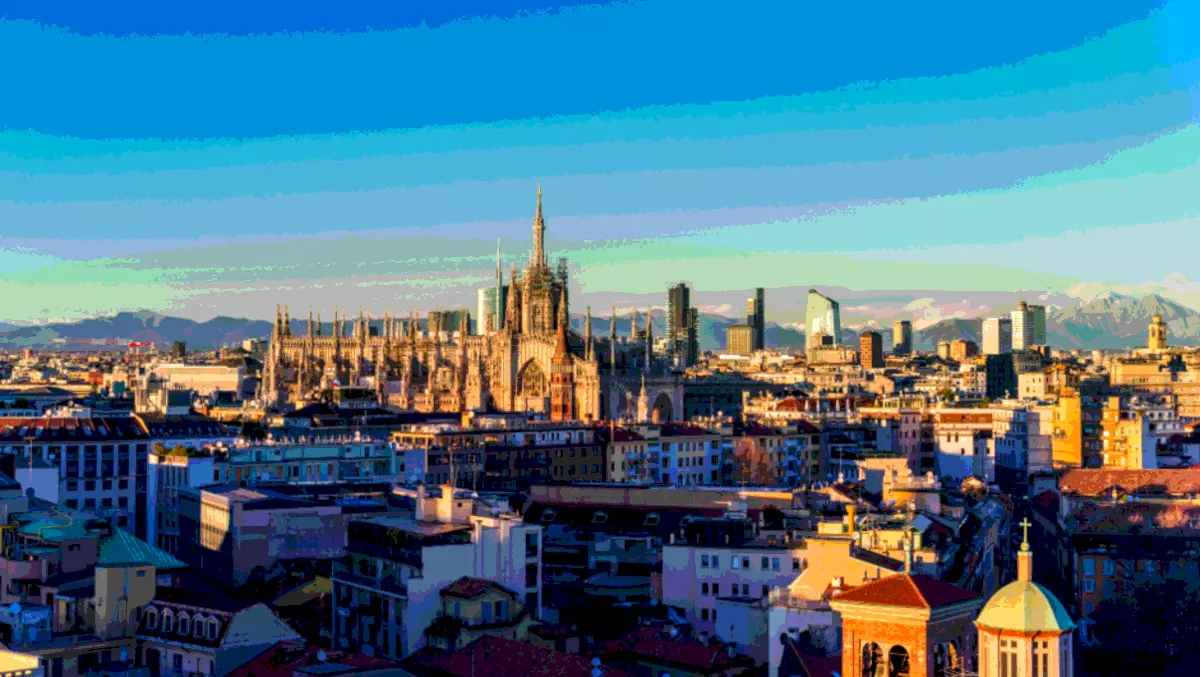 Eccellente! AWS building new data centres in Italy
Amazon Web Services (AWS) today announced that will be opening an infrastructure region in Italy in early 2020.
Based in Milan, it will be made up of three Availability Zones and will be AWS's sixth Europe Region, joining France, Germany, Ireland, the UK, and Sweden which is launching in the coming months.
"For thousands of years, Italians have been the architects of some of the most innovative and ground-breaking technical and artistic feats," says AWS chief executive officer Andy Jassy.
"We've been amazed with how Italian companies have invented on top of AWS thus far, but believe an AWS Region in Italy makes it even easier for Italian companies and government organizations to reinvent and evolve customer and citizen experiences for many decades to come."
AWS asserts the Milan addition will enable organisations to offer lower latency to end users in Italy, while local AWS customers will be able to store their content in the country with complete control over the location of the data to comply with GDPR.
Furthermore, Jassy says Italian organisations from startups to enterprise and the public sector will be able to take advantage of the infrastructure to utilise advanced technologies like analytics, AI, database, IoT, ML, mobile services, serverless, and more.
No details have yet been shared on the data centers themselves, but AWS has included a long list of customers that are happy with the news.
The cloud giant launched an infrastructure Point of Presence (PoP) in Milan in 2012, which now provides Amazon CloudFront, Amazon Route 53, AWS Shield, and AWS WAF services to the country. As the number of Italian customers grew, AWS increased its investment and so five years later in 2017 AWS launched a second PoP location in Palermo.
AWS continues to build teams of account managers, solutions architects, business developers, partner managers, professional services consultants, technology evangelists, and start-up community developers in offices within Milan and Rome to promote its services in the country.
In addition to this, the company is also investing in the upskilling local developers, students, and the next generation of IT leaders in Italy with a number of programmes at Italian universities to build knowledge and skills in cloud computing.
AWS has a number of public sector customers in Italy, including The City of Cagliari, where technology and innovation officer Piero Orofino welcomed the news of the new availability region.
"AWS has always been a trusted partner for the City of Cagliari so we welcome the news they will bring an infrastructure region to Italy. Using the AWS cloud has enabled us to reliably and securely support our constituents in their democratic voting duties," says Orofino.
"Before the 2017 election, we experienced challenges supporting the web traffic after polling stations closed, as the website tracking electronic results wasn't able to cope with demand. Working with AWS, we developed a solution based on AWS Lambda and deployed it from scratch within 20 days of the election – supporting over 7 million requests, more than 200 per second – all for a total cost of €125. To deliver this project, in this short time, at this low cost would have been impossible if we did it ourselves.
And when it comes to businesses, ENEL global chief information officer Carlo Bozzoli says the it's fantastic news for the country.
"We welcome the news of an AWS Region coming to Italy. In 2015, we embarked on a digital transformation journey to completely overhaul how we operate as an organisation," says Bozzoli.
"Once we selected AWS as our cloud provider, we migrated workloads from over 10,000 on-premises servers onto AWS and at the end of this year we will be 100 percent in the cloud. Moving to AWS has reduced the time to provision resources from weeks to days, which has allowed us to speed up innovation, while significantly driving down costs.
Likewise, startup Satispay's CEO - co-founder Alberto Dalmasso is excited for the implementation.
"An AWS Region in Italy is great news as it opens up endless opportunities for regulated financial services organizations in the country," says Dalmasso.
"When we realised we could use AWS and still be compliant with regulatory requirements, we migrated from our previous data center to the cloud immediately to enable faster development processes and to rely on a scalable infrastructure that can sustain our international expansion.
At the moment AWS is delivering 57 Availability Zones across 19 geographic regions around the world, with a further 12 Availability Zones across four regions being launched between now and the first half of 2020.