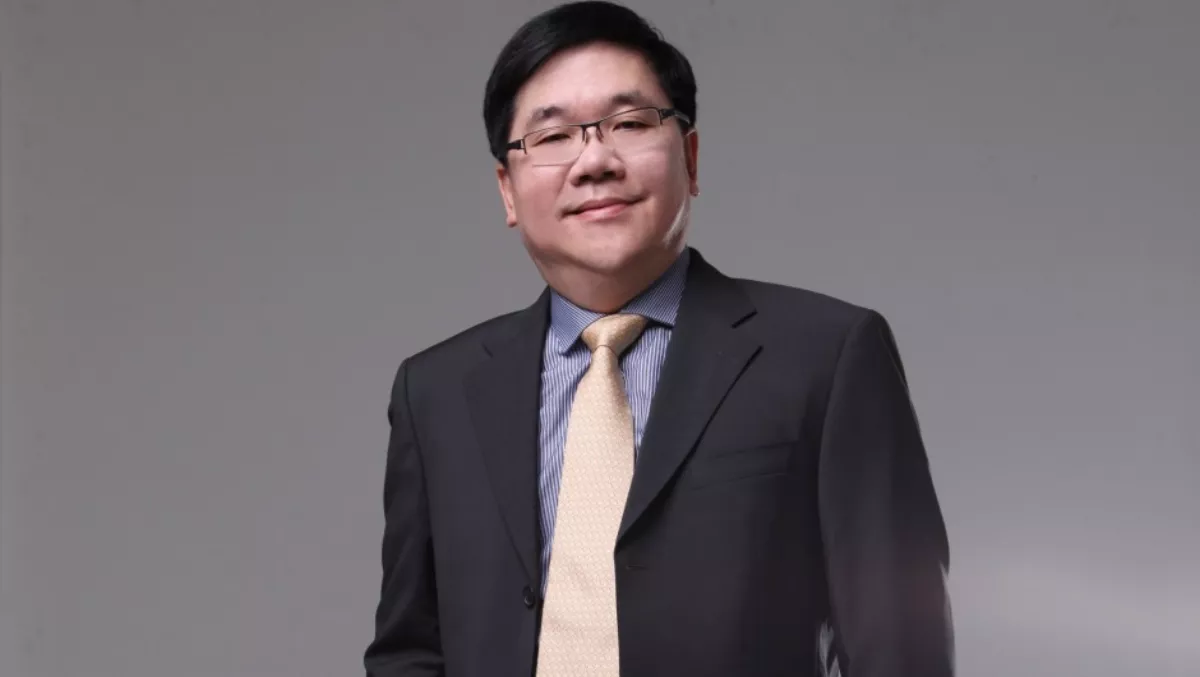 Eaton's east Asia VP talks data center sustainability, Singapore & Industry 4.0
Eaton is a power management company providing solutions that help customers manage electrical, hydraulic and mechanical power more reliably, efficiently, safely and sustainably.
The company helps customers manage data center power and thermal management systems that drive business benefits. They're agile, scalable and low-cost throughout the complete data center lifecycle.
So how do they do it, and what are their plans for the Asia Pacific region? DataCenterNews talks to Jimmy Yam, Eaton's vice president of East Asia.
Singapore is undoubtedly becoming a data center hub with many different companies setting up facilities or building Point-of-Presence networks. Eaton is one of those companies, and Yam says the region's infrastructure is a perfect place to set up shop.
"As a company, Eaton always has a finger to the pulse of the industry and continues to offer solutions that are consistent in standard and quality for customers to implement here and across multiple markets. It is this knowledge and expertise in power management solutions for data centers that help ensure that our customers receive valuable support in their day-to-day operations," Yam says.
When it comes to Eaton itself, it has more than 10,000 patents under its belt. Yam says the company is focused on innovative technologies that solve customers' toughest power management challenges. He believes that it's all about innovation that drives results.
"Our status as 'one supplier' enables our customers to simplify their supply chain. Our global footprint also allows us to cater to our customers' needs wherever and whenever," Yam says.
Many data center providers are focusing on a 'green' approach to energy consumption, and Eaton is right there alongside them. Yam says that the company is all about providing energy efficient and sustainable solutions.
"For example, our power distribution units provide best-in-class power distribution to information technology equipment within a rack. Access to this allows data center and IT managers to have an accurate view of their power utilization and power usage effectiveness (PUE) and identify areas of improvement for companies to operate the most energy-efficient data center possible," he says.
Eaton also provides Airflow management, a containment system that contains head and extracts it back into the computer room air conditioning unit.
"This enables companies to reduce up to 35% of costs and prevents energy loss and waste throughout the entire process," he says.
The company's uninterruptable power supplies can also deliver backup power across a range of needs, from PCs right up to data centers.
"Making your business sustainable requires you to look beyond the present and anticipate future growth. You need flexible, affordable solutions for the data center that will scale. Modularity, flexibility and proportionality are at the heart of modern business systems, helping businesses to reduce project costs, manage an adaptive IT infrastructure where they are able to build as they grow and scale up or down as needed," Yam says.
With these kinds of solutions, it shows that business sustainability is a higher priority than ever, and Yam says that sometimes financial and practical reasons can hold data center providers back.
Sustainable data centers minimize impact on human and environmental health, starting right from design and site selection down to power and cooling practices. While every solution is different depending on needs, Yam says there are three main areas to consider when evaluating environmental responsibility:
Water efficiency
The average enterprise data center consumes about 1,400 litres of water a day. In order to reduce water usage, data center operator can consider raising server inlet temperatures and employing water-side economization.
Energy
Reducing power and cooling usage is one of the most direct and effective ways to enhance a data center's sustainability. This can be done through utilizing high-efficiency IT equipment and energy efficient power systems
Materials and resources
Use virtualization technology to significantly lighten server and storage footprint. By doing so, consolidating server and storage resources reduces an organization's hardware requirements, enabling it to pack more into fewer devices. Furthermore, virtualization can also significantly lower power and cooling usage.
With 2017 just around the corner, Yam believes that the big developments - the Singapore data center hub, big data, IoT, storage and storage will still be huge in the industry.
Yam also believes that Industry 4.0 will continue to grow, particularly with the Singapore government so actively promoting it.
"The performance of individual systems is an important factor when upgrading to smart technology components. If components within one system use smart technology, the system can recognize commands in industry 4.0," he says.
"A smart technology system with Industry 4.0 components is capable of maximizing its life cycle. With smart technology equipment, machine operators can better monitor when an Industry 4.0 component needs service. When settings on a smart technology machine can be done with less maintenance, users of Industry 4.0 will see their return on investment."
"I believe that as we move towards Industry 4.0, we will see an increase in data requirements which will likely result in growth for the data center market."
But amongst all this, there's one thing that is being somewhat overlooked.
"There seems to be minimal conversation about the impact of data centers on the environment and what organizations can do to reduce their carbon footprint through practical solutions. For us at Eaton, we continue to build a culture of responsibility a culture of responsibility that will help our company as well as our customers, support a sustainable future for all of us," Yam concludes.