Partner content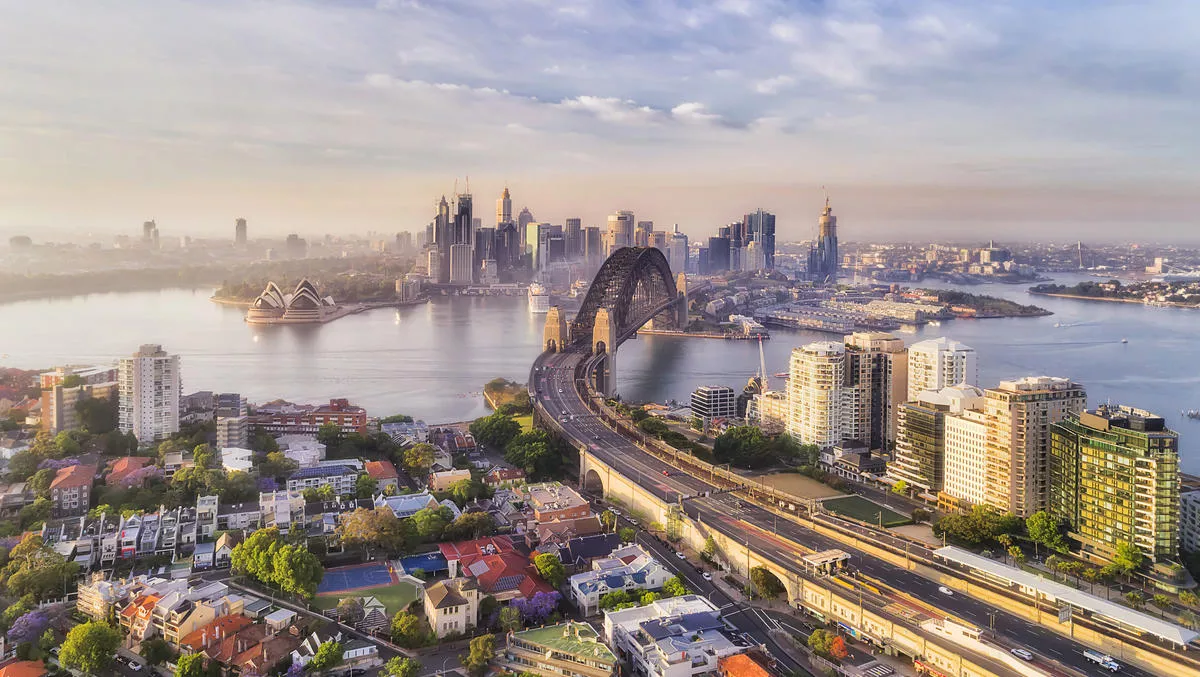 Digital Realty's Window to Australia event celebrates Sydney's rise as epicentre for data centres
As one of the Asia Pacific region's most dynamic centres for finance, education and professional services industries, Sydney is a prime location for the expansion of data center operations.
The APAC region is set to be the biggest market for data centers by 2021, with a total market size to be around US$28 billion by 2024 for colocation data centers — and Australia is an integral piece of that puzzle. As the city accounting for 65% of Australia's financial services activity, Sydney will inevitably be at the centre of the new data center wave.
Digital Realty is especially confident in the city's leadership, so much so that they've organised an exclusive virtual event to celebrate the continuing expansion of the company's footprint in Australia — the Window to Australia - Digital Realty Virtual Event.
Taking place on Tuesday 17 November at 11am AEST, the event will provide attendees with insights into Digital Realty's growth strategy in the Asia Pacific region. It will also feature talks from high-level representatives from trade and government who will speak about the importance of providing critical connectivity and infrastructure to enable effective digital transformation.
Attendees will also hear about how Sydney grew to become the city with the fourth highest compounded annual growth rate (CAGR) globally, at 159% by 2024, according to Digital Realty's recently published Data Gravity Index Report.
The report measures the creation, aggregation and private exchange of enterprise data across 21 metros to identify regions with robust global connectivity and an abundance of data-led industries.
Four of the top six cities are within APAC, with Singapore coming in first place followed by Hong Kong (2nd), Sydney (4th) and Tokyo (6th). This demonstrates the strength of Sydney as an internationally recognised financial and business hub, providing rich gateways for global enterprise data connection.
In the Window to Australia event, Digital Realty will do a deep dive into the Data Gravity Index Report with the spotlight on Sydney.
Here is the agenda for the day, with all times in AEST:
11:00am — Welcome Address and Announcement by Mark Smith, Managing Director, APAC

11:20am — Welcome To Country Presentation

11:30am — VIP Guest Speaker Keynote Address, by Karen McKeown OAM, Penrith Mayor

11:40am — VIP Guest Speaker Keynote Address, by US Embassy to Australia Representative

11:50am — Data Gravity Index - Spotlight on Sydney, by Omer Wilson, VP Marketing, APAC

12:00pm — Future Sydney Data Centers, by Omer Wilson, VP Marketing, APAC

12:10pm — Moderated Q - A, by Omer Wilson, VP Marketing, APAC

12:25pm — Closing Address, by Mark Smith, Managing Director – APAC