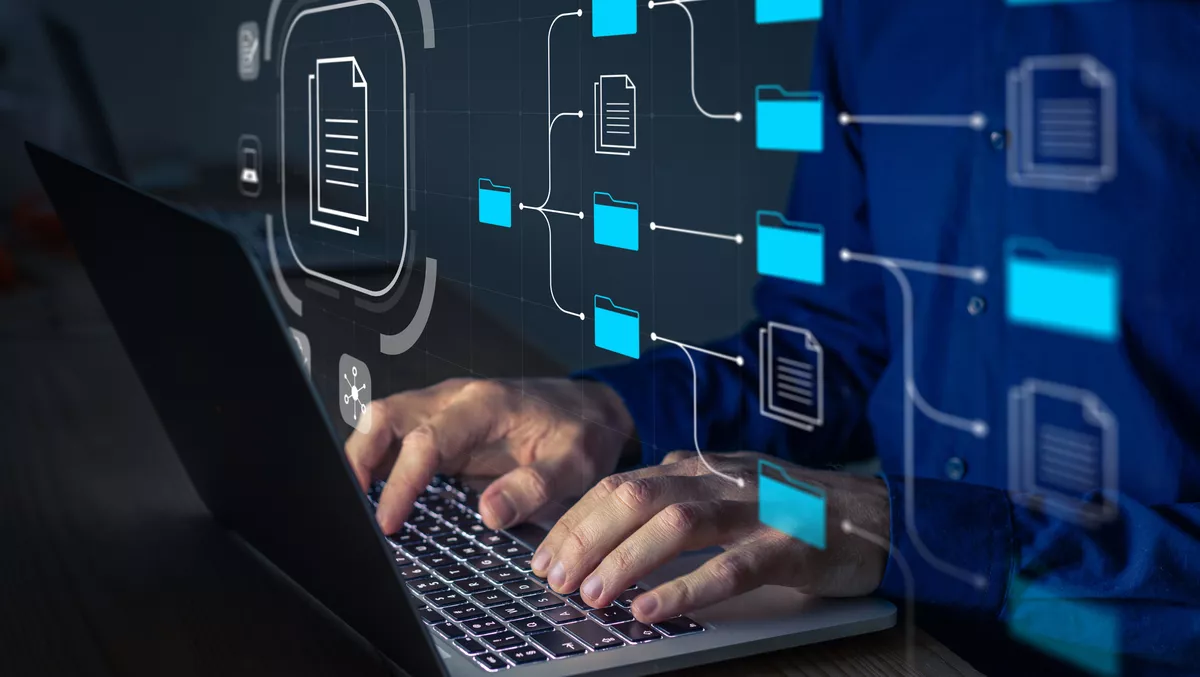 Digital Asset Management – what is it, and why does my organisation need it?
In brief, Digital Asset Management (DAM) is the collection of data, images, files, and associated material in one central repository to make it accessible. A DAM platform allows users to search for all of these assets within a single repository rather than searching through disparate solutions. This has the immediate effect of getting information out of siloes and allowing it to be widely available.
The core concept behind these solutions is that an employee can log into the platform and easily search for assets like images and files rather than searching multiple legacy solutions.
An advanced, modern DAM platform sits in the same broad category as a content services platform. Information in an advanced DAM platform is stored as data rather than documents and files, and therefore becomes easier to search. By categorising and storing it as data in one central repository, the information is then retrievable through its metadata – in other words, the data that exists about the data itself – its digital footprint.
Doing this democratises the data in a way, breaking down barriers between, say, an image, an invoice and a barcode. The DAM platform will instantly make connections between them if, indeed, they are related in any way, then present the information to the user.
By so doing, it is possible to improve many business processes, tying together otherwise loose threads of information into one cohesive unit.
For example, a major global fashion group realised that it could repurpose existing marketing images across various labels rather than spend tens of thousands of dollars each season on separate photography sessions. By helping to connect the dots, their DAM platform saved them hundreds of thousands of dollars simply by presenting their existing assets in a simple, unified way.
DAM technology is more than a repository, of course. Picture it as a framework that holds a company's assets, on top of which sits a powerful AI engine capable of learning the connections between disparate data sets and presenting them to users in ways that make the data more useful and functional.
Advanced DAM platforms can scale up to storing more than ten billion objects – all of which become tangible assets, connected by the in-built AI -- at the same time. This has the capacity to result in a huge rise in efficiency around the use of assets and objects.
Take, for example, a busy modern media marketing agency. In the digital world, they are faced with a massive expansion of content at the same time as release windows are shrinking – coupled with the issue of increasingly complex content creation and delivery ecosystems. A DAM platform can manage those huge volumes of assets - each with their complex metadata - at speeds and scale that would simply break a legacy system.
Another compelling example of DAM in action includes a large U.S.-based film and TV company, which uses it for licencing management. Its DAM solution ensures that it retrieves and uses the correct image in the right market at the right time – despite instantaneous releases across multiple countries and languages, each with its own set of IP and licencing agreements.
Similarly, another TV giant uses its DAM platform for storing and retrieving stock footage – ensuring there is little to no duplication across the many productions the company works on simultaneously. The company can then locate and re-use iconic images such as a panorama of the Brooklyn Bridge or the famous Hollywood sign -- identifying contract details to avoid licencing issues and saving it otherwise costly re-shoots.
Companies in the beauty industry are also beginning to use DAM to streamline the digital supply chain and ensure all products sold on eCommerce sites are featured alongside complete product information such as ingredients, local distributors and sales rights in a specific region.
Aside from creating a centralised, smart repository for a company's digital assets, a DAM platform can help empower better collaboration through improved workflows. For example, this might make acquiring approvals for marketing materials faster and easier and generate a trigger to engage automated quality assurance processes.
As the world re-emerges from pandemic business conditions, it becomes apparent that digital transformation has only accelerated. In fact, the Australian government's Digital Transformation Agency suggests that as many as 90 per cent of Australian businesses have adopted new technologies to maintain business continuity since the start of 2020. Similarly, in Singapore, 84 per cent of businesses increased their tech spend in the last year to meet new challenges and speed up digital delivery, according to a different report. Again, New Zealand has also experienced a dramatic evolution, with one report suggesting that as much as five years of advances in digital transformation occurred in the country in a period of just eight weeks.
All this suggests that enterprises must adapt, bring new technologies online and reduce the time to get new products and services to market. A comprehensive content plan, which focuses on reducing siloes and collating all a company's assets in one easily searchable, AI-powered platform, will help immeasurably.