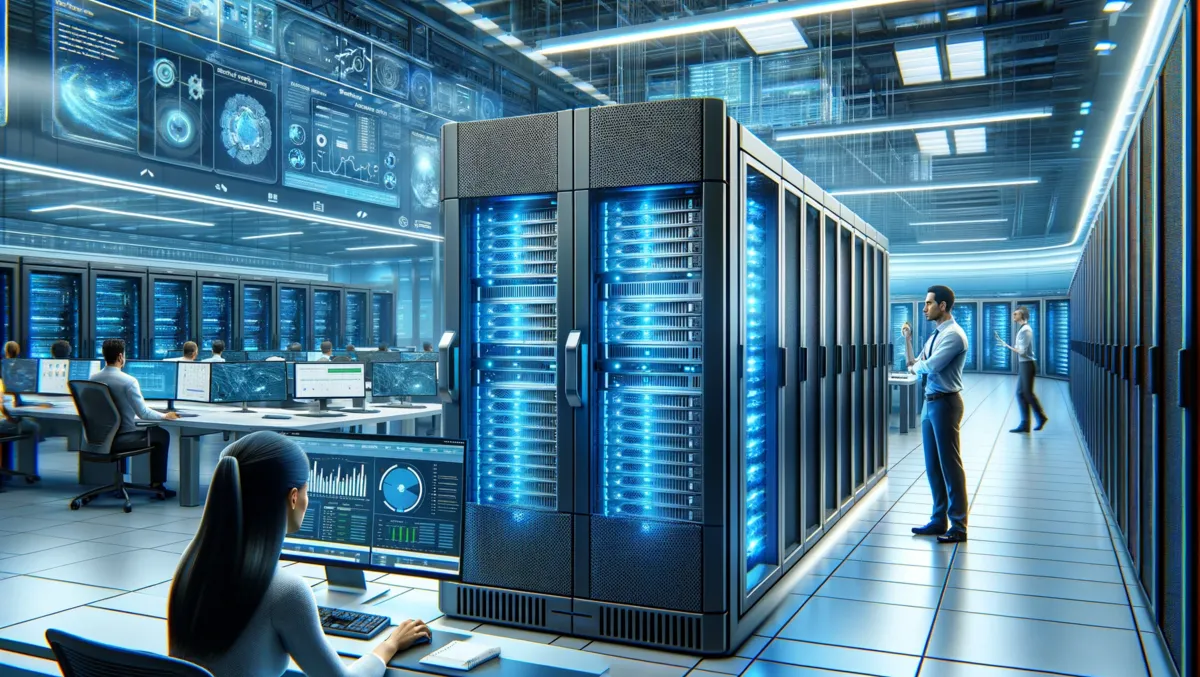 Dell's ObjectScale XF960 reshapes object storage with speed & security
Dell Technologies has launched a new software innovation, ObjectScale version 1.3, that is set to redefine the object storage landscape. The latest release of the groundbreaking technology comes as a fully integrated, turnkey solution in the form of ObjectScale XF960, an all-flash appliance that promises to bring unprecedented speed, sustainability, and security to object storage architecture.
Object storage has rapidly evolved and gained prominence as primary storage for demanding, high-growth workloads such as analytics, generative AI (GenAI) and related cloud-native application development. Dell ObjectScale, the scale-out, high-performance containerised object storage built to meet next-generation demands, empowers organisations to innovate faster with a global namespace, strong S3 compatibility, powerful performance, and enterprise-grade security.
The ObjectScale experience reaches new heights with the introduction of version 1.3. The new ObjectScale XF960, built on the latest-generation Dell PowerEdge server, offers unparalleled flexibility, extending beyond the software-defined options already available with ObjectScale. The updated version is now available as the world's most powerful object storage appliance custom-built on Kubernetes.
The latest ObjectScale innovation as a fully integrated, turnkey solution marks a significant step forward in the world of unstructured data management, according to Saravanan Krishnan, General Manager of Unstructured Data Solutions, Asia Pacific and Japan, and Greater China, Dell Technologies. "It has the ability to meet speed and security demands for AI and more. The all-flash appliance XF960 helps organisations to simplify the management and harness the full potential of unstructured data, enabling sophisticated workloads to be flexibly deployed while balancing performance and sustainability," said Krishnan.
ObjectScale offers exceptional flexibility, allowing organisations to scale requirements from their current position to petabytes and beyond. Customers can choose between OpEx or CapEx pricing models, providing a seamless experience similar to public cloud services. Ideal for data ingest at edge locations, the software-defined solution of ObjectScale, coupled with the robust processing design of the XF960 appliance in data centres, sets the foundation for a high-performance, infinitely scalable lakehouse in hybrid cloud environments.
With the ultimate responsibility for ObjectScale resting with Dell, organisations can more seamlessly provision and scale high-performance object storage for optimised flexibility, as per Chris Morgan, Senior Director, Hybrid Platforms, Red Hat. The software offers a Software Bundle and As-an-Application option, both distinct and software-defined. The former enables deployment on organisational infrastructure, while Dell manages ObjectScale and Kubernetes. In contrast, the latter places the responsibility for ObjectScale with Dell, with customers deploying and operating it on Red Hat OpenShift, the industry's leading hybrid cloud application platform powered by Kubernetes.
The ObjectScale XF960 caters to the need for millisecond latency for optimal performance in AI, machine learning, analytics, and cloud-native applications with a combination of scale and performance. It offers the highest S3 compatibility levels in the market. The appliance allows up to 4.3GB/sec reads and 3.3GB/sec writes per node for rapid data access and transfer.
Besides this, the XF960 features cutting-edge sustainability and efficiency. Notably, it uses PowerEdge Smart Cooling technology. The new appliance also offers double the density of the previous generation, flexible consumption options to reduce waste and emissions, and comprehensive professional services options, including secure data sanitisation and destruction.
The advanced features of the all-flash appliance XF960 support app developers to move faster to insights and results, backed by the simple turnkey experience from Dell, stated Alex Arcilla, Senior Validation Analyst, Enterprise Strategy Group (ESG).
The ObjectScale also offers comprehensive built-in security and data protection. The latest software update and XF960 introduce new features to advance capabilities beyond what's available with public cloud services alone. These enhancements include strengthening auditing and compliance through new S3 bucket logging and enhanced S3 replication. The system also provides protection against threats from rogue administrators with new consensus-based protection and self-encrypting (SED) drives.