DataCenterNews Asia celebrates its 7th anniversary with major milestone
When TechDay launched DataCenterNews Asia seven years ago, we had a simple aim: To provide news and insights on the latest trends in the data center industry across Asia Pacific.
DataCenterNews is dedicated to IT - telco decision makers at data center operators, cloud service providers and enterprise users throughout the whole of Asia.
We've received fantastic feedback from our readers and partners, and we've now published more than 8,000 stories on the site - a milestone achievement on its seventh anniversary.
This year we've also celebrated milestones for several TechDay brands, including IT Brief's 18th anniversary and ChannelLife's 15th anniversary. But it was DataCenterNews that really opened our doors outside of ANZ.
"DataCenterNews was our first launch outside of Australia and New Zealand," says TechDay's Publisher Sean Mitchell.
"Luckily, the data center industries in Singapore and Hong Kong have been so supportive of us and today we're celebrating a major milestone."
We've compiled a few cool stats about DataCenterNews Asia:
More than 8,000 stories (and counting) written to date
29,340 weekly page impressions
15,930 weekly unique visitors
2,621 Twitter followers
6,528 tweets
7 years in operation
Our top organisation types are:
23% Data Center Operators
21% Professional Services
17% Banking/Finance
13% Telecommunications
12% Government
Where our readers are located:
33% Singapore
13% Malaysia
11% Hong Kong
11% Philippines
10% India
5% China
5% Japan
3% Australia
3% Thailand
2% South Korea
2% New Zealand
2% Indonesia
Our five hottest data center topics are:
Multi-Cloud
Disaster Recovery
Power/Energy
Storage
SD-WAN
Check out our DataCenterNews site here and media kit here.
Do you have any time this week to discuss advertising on the site? You could choose a time in our calendar here, or just let one of our account managers know when it suits you.
Contact us
Would you like Bree to contact you? Complete your details below:
Your contact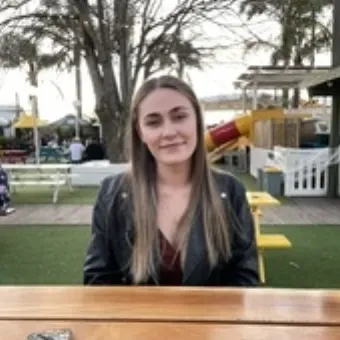 Bree Shilling
Account Manager
Why trust TechDay
TechDay runs a network of 28 tech news sites around the world.
Over our 17 year history we have done business with every leading vendor or distributor in technology industry.
We employ specialist journalists with vast experience.
Lastly we offer a money back guarantee for delivery of the clicks/traffic agreed.