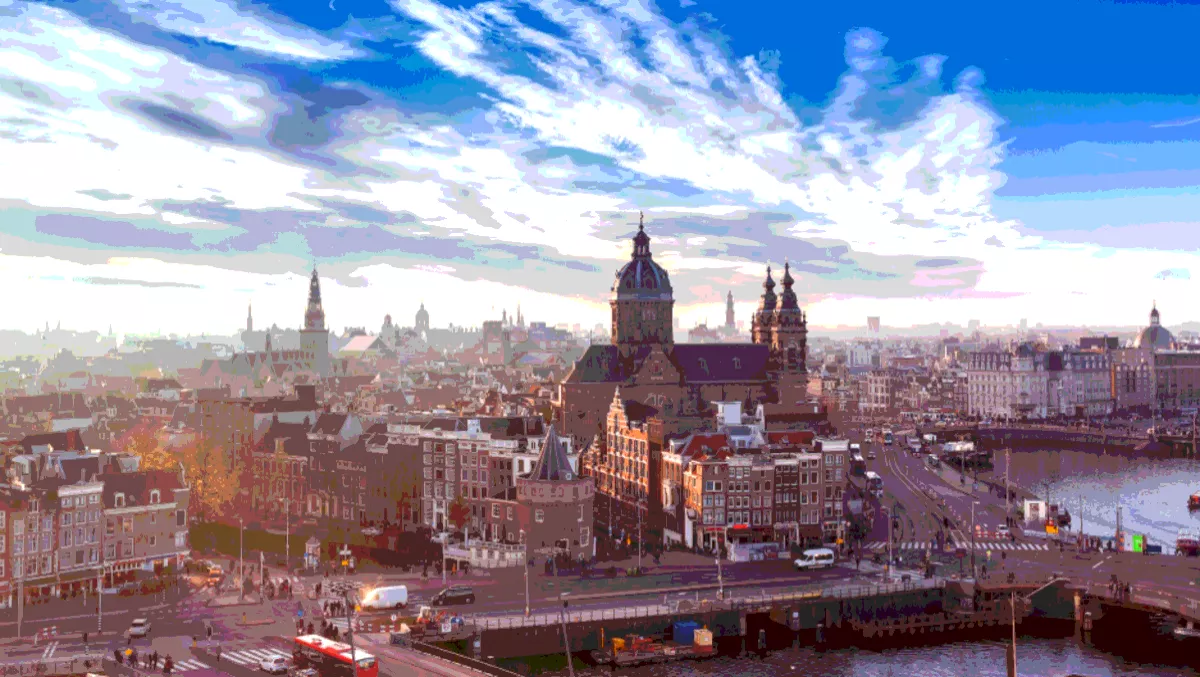 Cogent opens PoP at Datacenter.com facility in Amsterdam
Datacenter.com has announced an expansion of its network eco-system after adding Cogent Communications to its portfolio of carrier networks available in Amsterdam.
Cogent Communications (hereafter referred to as Cogent) is a multinational Tier 1 Internet Service Provider (ISP) with a facilities-based carrier network that spans across North America, across the Atlantic throughout Europe, and across the Pacific to Asia.
This all makes up for more than 57,400 route miles of intercity fibre and more than 13,250 metro fibre miles available to service more than 199 major markets around the world and interconnect with over 6,150 other networks.
Datacenter.com (the company's domain name that cost US$500,000) asserts the opening of a Point-of-Presence (PoP) by Cogent at its Amsterdam data center (AMS1) will further enhance the company's ability to meet high redundancy and volume bandwidth requirements set by cloud providers and other demanding clients.
CEO of Datacenter.com Jochem Steman says Cogent is a powerful addition to their enterprise-grade carrier mix.
"Extending Cogent's global fibre-optic network into our Amsterdam AMS1 colocation data center is critical to our strategy of building rich connectivity offerings in this facility and Datacenter.com's soon to be deployed facilities elsewhere in the world," says Steman.
"Cogent's high volume, low-latency bandwidth offerings and the cost-efficiency of its network services will definitely cater to the needs of our customers including cloud providers.
Cogent Europe sales director Stefan Arbias says the agreement with Datacenter.com just made sense.
"Deploying a PoP in Datacenter.com's recently commissioned AMS1 facility adds to Cogent's facilities-based global network," says Arbias.
"Expanding our footprint in Amsterdam is important to Cogent, as the Amsterdam metropolitan region is an important Internet hub for our clients. Here, Datacenter.com surely is strategically located, in the Amsterdam South-East business district, one of the most fibre-dense areas in the world.
The 54,000 square feet AMS1 facility has true 2N critical power redundancy, high-density infrastructure and a scalable data center environment, with 54U racks to suit the demands of cloud providers worldwide.
It certainly seems to be a period of growth for the company as this news follows the recent announcement that Datacenter.com is launching a globally available channel partner program for its on-demand coloation services, aimed at cloud service providers, managed service providers, sustems integrators and IT consultancy firms.
"Datacenter.com's solid brand name, its unique on-demand proposition, its compliant infrastructure and professional management, as well as its ambitious growth plans of rolling-out data centers on a worldwide scale definitely suit Cogent's strategy of continuously expanding our global network with PoPs located in enterprise-grade facilities," says Arbias.
"We're excited about the opportunity to work with Datacenter.com as we are striving to extend our footprint in the Amsterdam and other European markets. It will provide Datacenter.com's customers with access to one of the world largest and most interconnected networks.