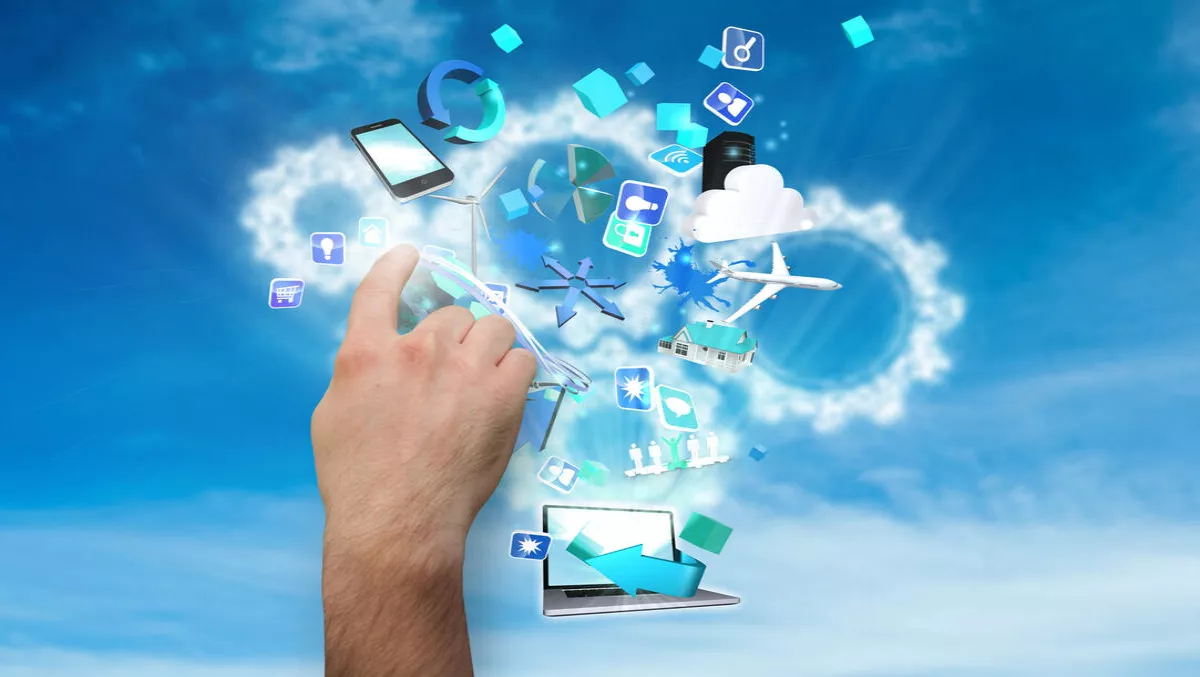 Cloud application performance monitoring and interconnection
The use of cloud services is growing at an exponential pace globally. IDC, for instance, estimates that worldwide revenues from public cloud services will exceed $195 billion in 2020, more than double the $96.5 billion from 2016.
This accelerating and transformative trend has big implications for enterprise IT strategies, ranging from how purchasing decisions get made to how cloud services are administered.
One big area being impacted is cloud application performance monitoring (APM) and management, a discipline that is increasingly vital to end-user satisfaction.
A rapidly changing APM market
Gartner sees application performance monitoring and management tool purchasing decisions expanding out from traditional IT organizations to other parts of the enterprise.
In fact, the firm predicts that by 2020, 70% of APM technology buyers will reside outside of traditional IT organizations, up from 40% in 2016.
Why? Because APM tooling is now capable of delivering valuable insights into business processes. Being able to closely monitor business transactions helps enterprises classify end-user behavior and distinguish between different user groups.
This level of data mining reveals previously unattainable insights for internal marketing departments and business decision-makers.
When analyzing application performance, business and IT administrators and staff need to be able to better understand what's hampering end user quality of experience (QoE) when users access applications from the cloud, and what to do if problems arise.
Tools your organization should be deploying
The primary requirement for any APM tooling is that it can analyze end-to-end application performance ¾ from your end user all the way to your back-end systems, such as databases or mainframes.
Basically, all components inside a multi-tier IT environment must be examined and/or monitored to fully understand the application flow, isolate application bottlenecks and provide a holistic view.
Agents
Agents make it possible to automate application performance troubleshooting, which results in quicker problem resolution and reduced Mean Time to Repair (MTTR).
They also enable automatic correction or automatic spin-up of new application instances. In the end, this saves money due to increased productivity and increased insight into end-user behaviour.
When dealing with distributed applications, you need to install agents on web servers, middleware and database and/or storage systems.
When you're focused on hybrid cloud solutions, this means installing agents on on-premises systems, off-premises systems and cloud environments.
All of the information collected by the individual agents is gathered and presented in a dashboard overview that correlates application and network traffic, events and alerts, then relates them back to end-user perceived application behaviour.
Best practices recommend relating these insights to earlier findings (baseline studies).These insights can also help reduce costs when using cloud services.
Costing
Cloud services are flexible, but sold "by the use." This means that organizations need tools that can help them understand the true costs of running applications and components on-premises, in the cloud, and the combination of the two.
Most often they'll need to calculate both the cost of the virtual systems in use and the amount of memory, storage and network bandwidth the applications are consuming.
Since the costs may be different for on-premises, cloud and combined operations for each application, organizations should take the time to carefully consider what is running where and especially why. Armed with this information, it is easier to make an informed decision about where each function, application or database should be placed.
Interconnection ties it all together
Interconnection links all of the components of these hybrid IT solutions together and needs to be a part of the thought process when selecting and maximizing these APM and management tools.
Without interconnection out to the last mile, your organization can't get visibility into the full capabilities of end-to-end monitoring or management out to the edge of the corporate network and back to the corporate data center.
This is especially critical as the amount of data out at the edge is ever-increasing as the Internet of Things expands.
Many of our enterprise customers and service provider partners have re-architected their centralized networks to create a more distributed network edge and bring IT closer to their users.
As a result, they're seeing huge improvements in desired application performance, flexibility and reliability.
When deploying cloud APM solutions, be sure your systems are in close proximity to the dense ecosystem of APM, network and cloud providers your enterprise is using. This will give you both the greatest choice of solutions and the lowest latency connections.
Article by Michel Ludolph, Equinix blog network