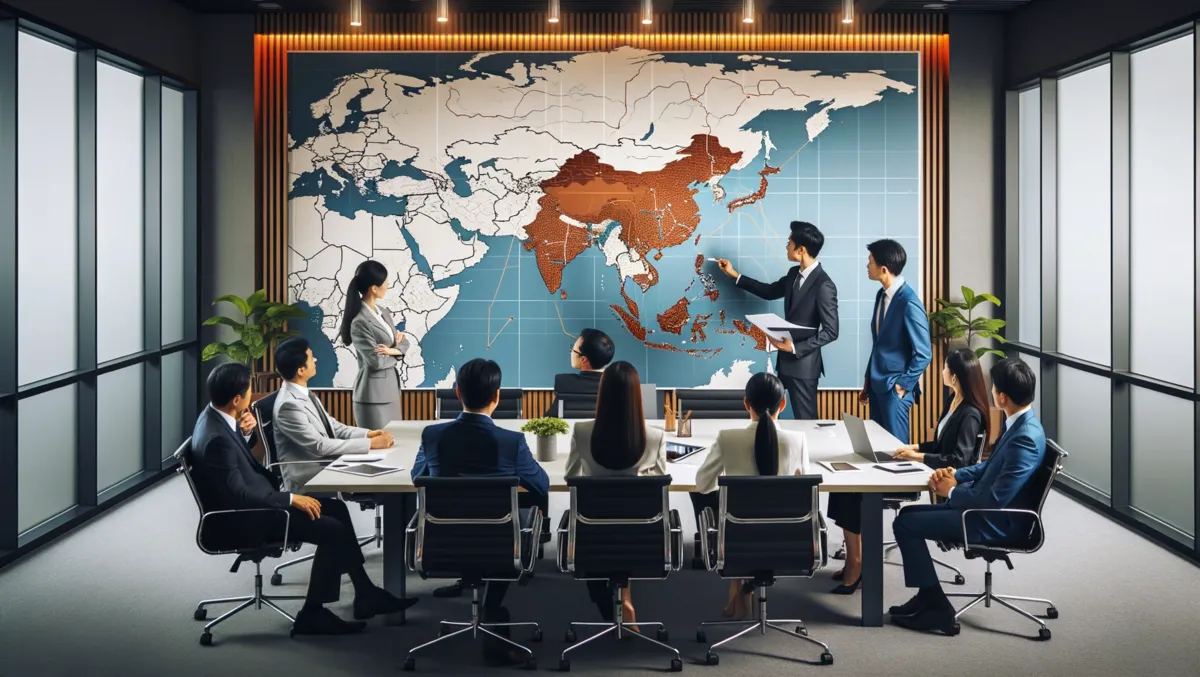 ClickUp is doubling down its investment in the Asia-Pacific
ClickUp is expanding its investment in APAC with localised data hosting in response to its regional growth and innovation.
ClickUp customers subscribed to the company's Enterprise plan will now have the option to host and keep their data in ClickUp's APAC region at no additional cost.
Operated by Amazon Web Services, ClickUp's APAC data centre is based in Australia. This offering provides customers in APAC with complete ownership of their data and peace of mind that all data will meet regional data hosting requirements.
Customers will experience increased performance and the ability to scale operations without compromising speed or efficiency. ClickUp has begun migrating eligible workspaces. Furthermore, a second data centre will be added in APAC in the upcoming months due to high demand.
In addition to the new data centre, ClickUp announced the hire of Ankesh Chopra, Vice President of APAC. Ankesh's role is to expand ClickUp's presence in the APAC region through strategic hiring and sales.
Ankesh brings nearly 20 years of B2B sales experience at organisations such as Zscaler and AppDynamics. His proven ability to scale ARR and grow highly effective sales teams will accelerate ClickUp's mission to make work more productive worldwide.
Ankesh Chopra, Vice President of APAC, ClickUp, says: "I am thrilled to join ClickUp to lead our go-to-market strategy in APAC. Our product is fantastic, our team is world-class, and the market opportunity is vast."
"In the short time since I've joined the team, there has been great demand for our product, which is why we are launching this data centre and have another coming in short succession."
"I'm eager to expand our impact in the region so that we can achieve our ultimate mission to make the world more productive," says Chopra.
ClickUp currently helps over 1 million teams and over 2 million users in the region, including customers such as Ego Pharmaceuticals, Catholic Education Diocese of Wollongong and Foxtel, and it is eager to grow its presence even more.
Ankesh will be doubling the team in-region, hiring across the Philippines, Australia and India. With a focus on expanding operations in the Philippines, Ankesh aims to have more than 200 employees across sales, support and engineering in its Manilla location by the end of FY23.
Gaurav Agarwal, Chief Growth Officer, ClickUp, says: "We have immense opportunity in APAC."
"In less than half the time as our competitors, ClickUp has become the go-to vendor for all productivity and project management needs. Our presence in APAC is expanding rapidly with triple-digit growth year-over-year."
"We want to over-deliver for our customers by expanding our strong presence in the region. More and more businesses in APAC are investing in efficiency and we want to ensure that we help businesses consolidate applications, cut costs and get the most out of their human capital," says Agarwal.