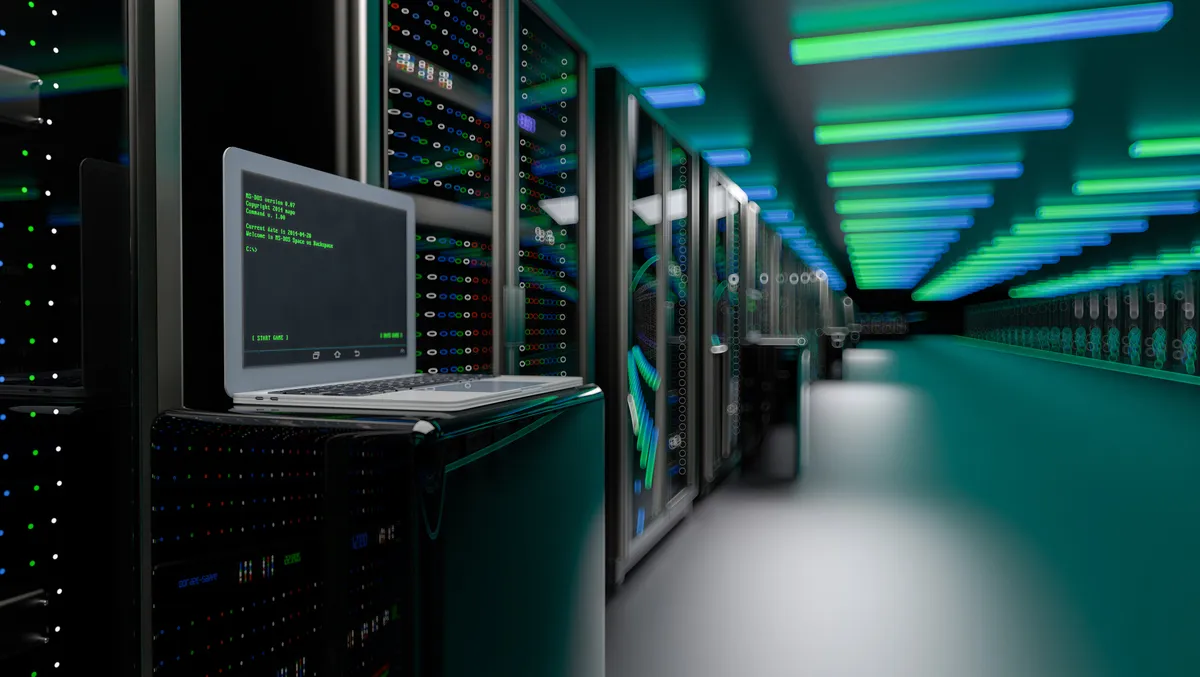 Cadence launches Release 17 of its CFD software 6SigmaDCX
Cadence has announced the launch of Release 17 of its industry-leading Computational Fluid Dynamics (CFD) software and digital twin technology, 6SigmaDCX.
Data is a critical part of all businesses' day-to-day operations. It helps better understand customers, assess where improvements are needed, and determine the right time to scale. As such, data centres are becoming increasingly integral for businesses in every sector.
Cadence's physics-based simulation software, 6SigmaDCX Release 17, is designed specifically for the data centre industry, creating data centre digital twin models for both design and operations. With this new, updated release, 6SigmaDCX provides users greater visibility into key performance metrics and prioritizes interface improvements.
The latest release goes further to support sustainable operations than any previous version. Insights tables now include simulation results, live monitoring data, power usage effectiveness (PUE), and carbon usage, with carbon footprint data available too. The software's simulation capabilities can also use these metrics to predict how changes could affect or improve data centre performance.
As such, Release 17 helps engineers incorporate sustainability into their data centre design and operations. The new release makes it possible to predict the data hall's carbon footprint and monitor IT equipment's carbon footprint, with considerations for both the operational and embodied carbon.
"Cadence 6SigmaDCX is used across the data centre industry. Colocation providers, owner-operators, consultants, and vendors all rely on our software, safe in the knowledge they will receive a streamlined data centre design and day-to-day operations management solution. We have built a wealth of upgrades into Release 17, all of which exemplify 6SgimaDCX's commitment to delivering powerful, yet easy-to-use software. From sustainability improvements to interface optimization, our developers have sought to provide our users with the best possible experience," says Mark Fenton, senior product marketing manager at Cadence.
"We have also extended power and network connectivity information in the web-tool to further support the capacity planning process. Users can select PDU objects in 6SigmaAccess and edit their properties in the property sheet. And single-phase, 2-pole, and 3-phase breakers are now available for connection downstream to power strips within the cabinets."
In addition, Release 17 builds on Release 16's already extensive library of intelligent modelling objects with several functionality updates. For example, the new release now has options for characterizing floor-standing IT equipment. Users also directly benefit from customization developments that allow additional modelling detail to be added to DX units, fan powers, and DX cooling failure scenario options.
"We have simplified various flow network features to make the software more user-friendly. Now, a single flow network ACU can be modelled purely logically, without being connected to a 3D model. This allows a single logical ACU object to represent multiple ACUs in parallel, enabling rapid modelling of single or multiple data centre loads. We have also colour-coded pipes and ducts based on multiple result variables," adds Fenton.
Using updated pressure drop curves in the 1D flow network, the solving speed is up to 25 times faster than previous releases. Users can also co-simulate connected 1D and 3D models up to 20 times faster than in previous releases.
The latest release features a vastly upgraded Enhanced View. In addition, loading times are accelerated, and general performance has been improved by reducing the number of redraws and improving the process of saving textures. As a result, redraw loading times are up to twice as fast in Release 17 compared to Release 16 for the larger models. The improvements include several features that simplify the user experience, from adding customizable legend bins to an upgraded picker tool.
Operational users now have the option to properly review the performance of the digital twin model with access to simulation results on key data centre objects within the web-based tool. In addition, the release provides a quick way of navigating the full data centre model from within the insights table, so they can locate objects inside the full digital twin model without leaving the insights workflow.
"We have also vastly improved Release 17's simulation and reporting functions. Cage and zone summaries have been significantly expanded, and reports can be produced to contain all the properties available for the whole data hall but at the zone and cage level. The release has built on cage and zone summaries in the operational tool's insights area, so they now contain a far wider range of metrics," notes Fenton.
Another benefit of 6SigmaDCX is that it can easily integrate with external systems. Release 17 has continued this trend, offering aggregated measured data for several properties and objects, allowing users to see data where it is most useful quickly. Users are also provided with more selectable objects with display names in 6SigmaAccess, which can be customized using the 6SigmaModelStore management page.
Finally, users also now have the option to set checkpoints on a solve in-queue job, which can be used to recover steady-state and transient simulations that have failed during a simulation. This allows users to continue solving from the latest checkpoint rather than starting from scratch.