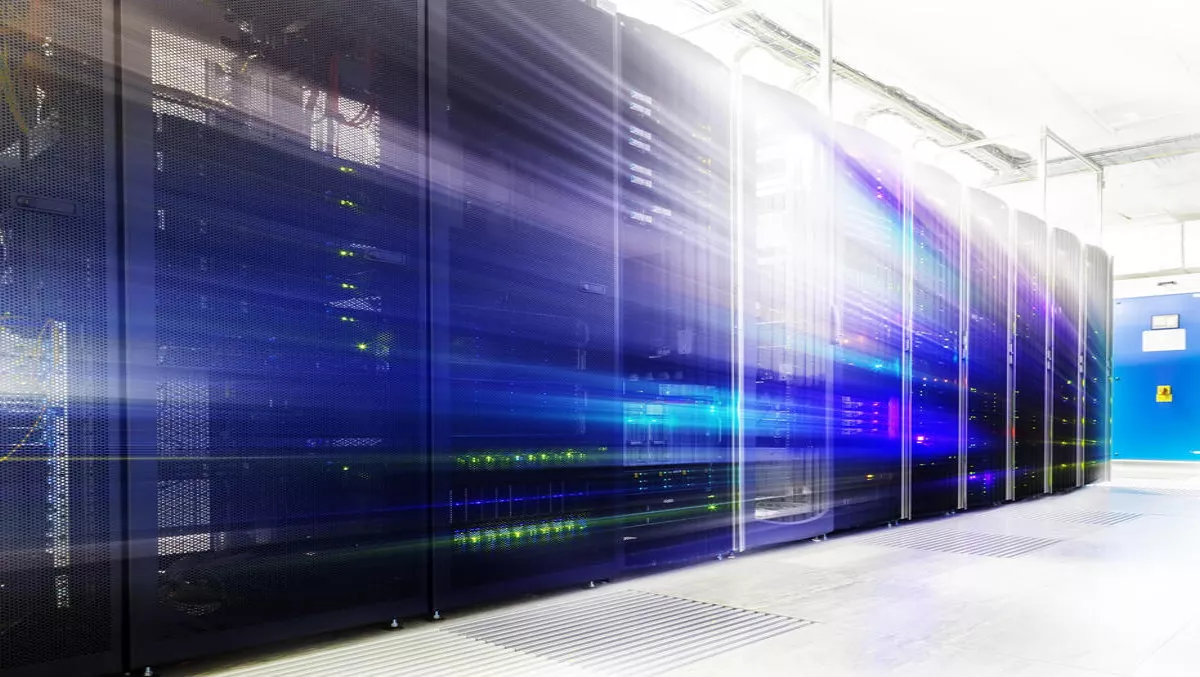 Brocade looks to accelerate DX, expands data center networking solutions
Brocade has expanded its data center networking solutions, with new switches in its SLX family and the addition of the Brocade Workflow Composer Automation Suites for turn key automation.
The company says the expansion is to help accelerate digital transformation.
"This is the industry's first data center networking portfolio to deliver agility at all layers of the data center stack, while being open to provide customers with choice," Brocade says in a statement.
"With Brocade, organisations can build networks that allow them to quickly adapt to technology transitions, deliver new services at cloud speed and accelerate digital transformation.
Brocade refers to a report from IDC, which says two-thirds of CEOs at Global 2000 companies will place digital transformation at the centre of their corporate strategies by the end of 2017.
The report suggests CEOs recognise they must become a digital organisation to accelerate the pace of innovation and drive competitive advantage or risk being displaced by more nimble competitors.
Phillip Coates, systems engineer manager for ANZ, Brocade, says fast innovation can only happen with an agile IT foundation where automation works seamlessly with network visibility while digitally connecting all IT domains and functions together to eliminate silos and deliver end-to-end automation.
"Organisations that are going through digital transformation need networks that are extremely agile, extensively automated and highly visible," Coates explains.
"Brocade is delivering the breadth and depth of flexibility and agility that sets us apart from other network providers," he says.
"We do so vertically across the data center stack, and horizontally across domains within the data center—while being open at every layer," says Coates.
Building on the Brocade SLX 9850 routing solution that Brocade introduced in September, the new Brocade SLX 9140, SLX 9240 and SLX 9540 data center switches deliver flexible leaf, spine and edge connectivity while leveraging the Brocade SLX Insight Architecture.
By embedding network visibility on every router and switch, Coates says organisations can achieve pervasive visibility throughout the network to quickly identify problems, accelerate mean-time-to-remediation and improve overall service levels.
The Brocade SLX 9140 and 9240 extend these capabilities with a programmable ASIC that provides Visibility Services from the physical wire to virtual networks and workloads. New automation suites, including Network Essentials, Data Center Fabrics and Internet Exchange Points for the Brocade Workflow Composer platform, powered by StackStorm, provide automated network provisioning, validation, troubleshooting and remediation workflows, Coates says.
"These automation suites are ideal for customers who want to jumpstart their automation journey with pre-built workflows to accelerate time-to-value," he says.
Introduced earlier this year, Brocade Workflow Composer is a server-based, DevOps-style network automation platform that integrates across IT domains for end-to-end workflow automation. Brocade SLX Family Advancements
The new Brocade SLX 9140 leaf switch provides native 48x25 GbE server-facing ports and 6x100 GbE ports in a 1U fixed form factor. It also features flexible 1/10/25/40/100 GbE configuration options.
The new Brocade SLX 9240 spine switch delivers high density 32x100 GbE ports in a 1U fixed form factor.
Both the Brocade SLX 9140 and SLX 9240 switches feature the first programmable ASIC in their class of switch enabling Brocade to rapidly deliver new capabilities via software. This eliminates expensive forklift upgrades for customers when new technologies and protocols are introduced into the environment. The ASIC builds on the Brocade SLX Insight Architecture, an open kernel-based virtual machine (KVM) environment to run third-party and customer-specific monitoring, troubleshooting and analytics applications, by adding Visibility Services to provide insight into virtual networks and workloads. Actions can be taken within the switch or through applications and tools outside of the switch, such as Splunk or Brocade Workflow Composer.
The Brocade SLX 9540 switch delivers carrier-class features in a cost-effective 1 RU fixed form factor optimised for data center interconnect, WAN edge and Internet exchange point deployments. It offers 48x10 GbE ports and 6x100 GbE ports.
Brocade Workflow Composer Automation Suites Designed to run with the Brocade Workflow Composer platform, Brocade automation suites are ideal for IT organisations seeking to embrace automation but have limited automation development skills and resources. The suites provide out-of-box network lifecycle automation for commonly performed tasks and are packaged to address major use cases. Each automation suite includes documentation and a collection of turnkey, yet customisable workflows, services, sensors, actions, and rules. Customers can use Brocade automation suites as is or as starter kits for building or customising workflows specific to their data center requirements to reduce time-to-value.