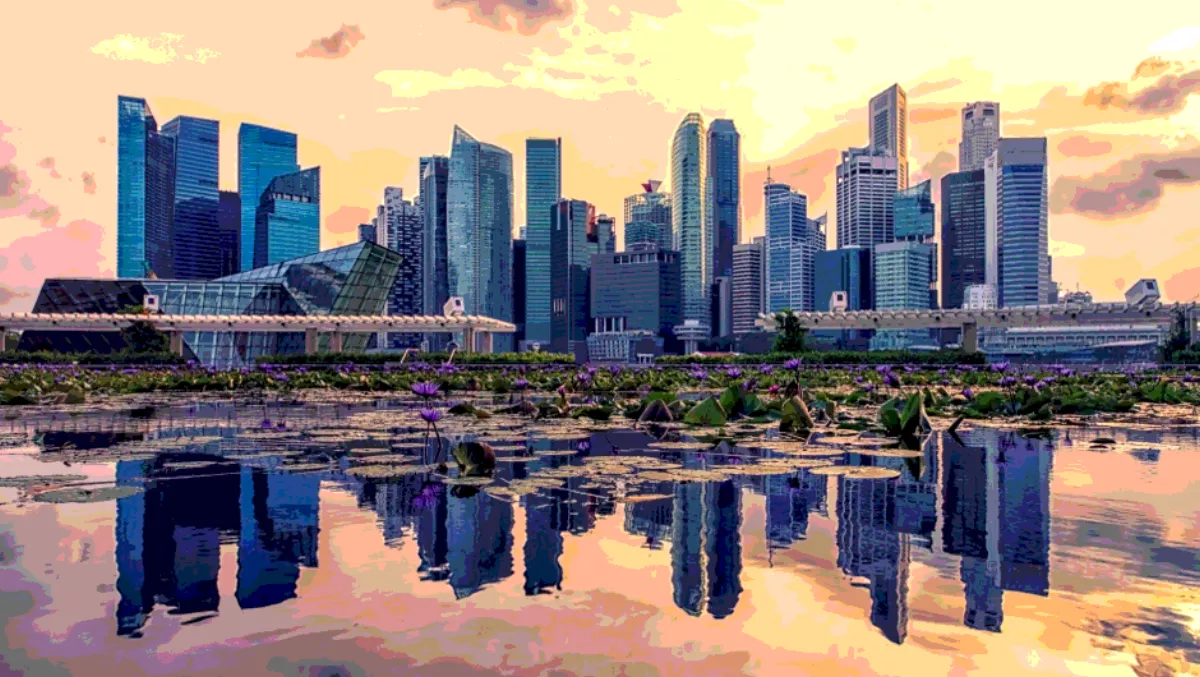 AsiaPac to partner in VMware Cloud on AWS launch in Singapore
VMware has revealed AsiaPac Distribution to be its launch partner for VMware Cloud on Amazon Web Services (AWS) in Singapore.
As Singapore's rampant digital transformation continues, VMware hopes to capitalise with its enterprise-class software-defined data center on the AWS cloud.
"Cloud migration is a core component to digital transformation, and VMware Cloud on AWS provides a quick and cost-effective way to migrate mission-critical applications, or even entire data centers, to the cloud," says VMware Southeast Asia and Korea vice president and managing director Sanjay K. Deshmukh.
"Combining the industry-leading Software-Defined Data Center capabilities of VMware, together with the elasticity, breadth, and depth of AWS infrastructure and services, the new hybrid cloud service is the ideal platform for modern applications.
Deshmukh says the company's decision to opt with AsiaPac was a logical one, as the launch of VMware Cloud on AWS in Singapore further augment the country's position as a leading digital and cloud hub in the region, giving organisations in the country access to a stronger hybrid cloud solution to support their regional and global expansion plans.
"AsiaPac's keen knowledge of the local industry, with its well-trained team of technological experts and network of partners and customers make them our preferred partner in helping equip organizations with the hybrid cloud infrastructure that will help them meet the dynamic demands of Singapore's digital economy," says Deshmukh.
As Deshmukh mentioned, Singapore is in a strong position after ranking highly in international benchmarks such as the Asian Digital Transformation Index and the Cloud Readiness Index 2018, ahead of leading Asian economies such as Hong Kong, Japan and South Korea.
"With the Smart Nation initiative and continued digital transformation among organisations in Singapore, a more secure and robust digital infrastructure, in addition to a seamless cloud migration process, are pertinent to enabling success for our customers in the digital economy," says AsiaPac Distribution executive director Andrew Cheng.
"We are excited to be the launch partner for VMware Cloud on AWS in Singapore and Southeast Asia, and look to supporting our customers with the best-in-class hybrid cloud offering that will serve to catalyse new product innovations and realise possibilities of the future.
Jointly engineered by VMware and AWS, the applications deployed in this environment are set to benefit from disaster protection and optimised access to AWS' wider range of services. It also can reduce the cost and effort associated with migrating applications to the cloud by delivering infrastructure and operations that are consistent with those deployed within customer data centers, and extending tools, processes, and practices proven to support the most demanding applications.