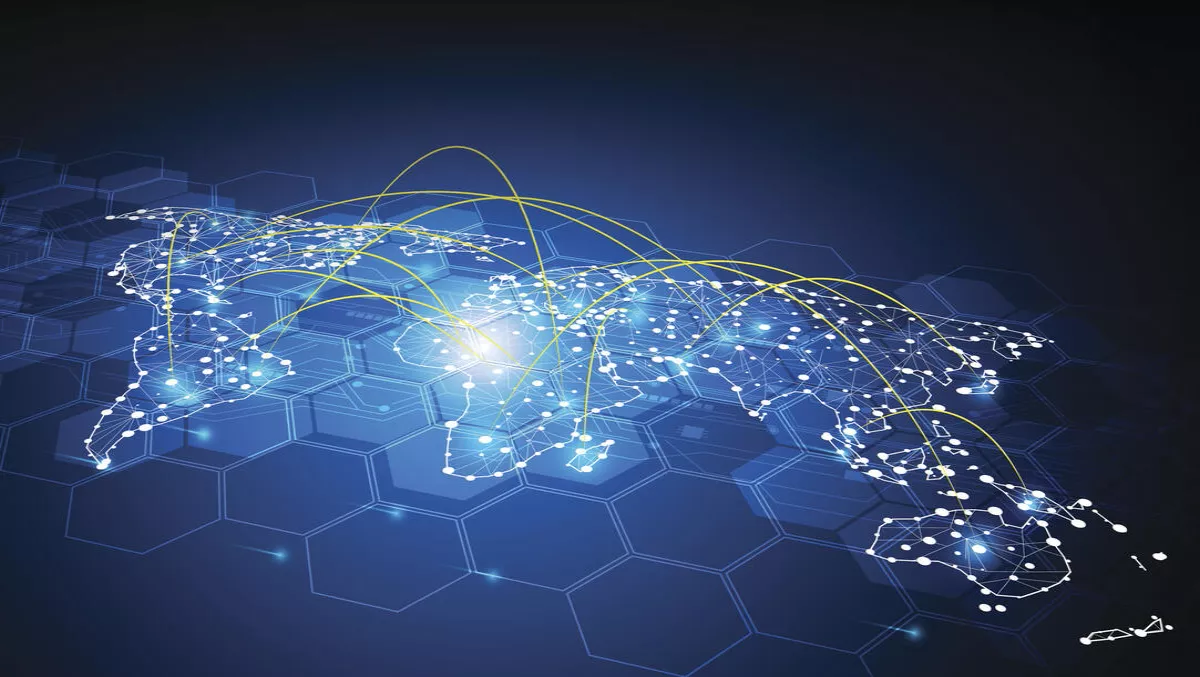 Why the internet's subsea backbone needs direct interconnection
Wed, 14th Sep 2016
FYI, this story is more than a year old
Data traffic is growing exponentially, and the subsea cable systems that make up the backbone of the global Internet must grow with it. Today's announcement about the momentum we're seeing as a partner to next-generation subsea cable projects underscores the rapid growth in this industry, and points to the escalating importance of direct interconnection to the future of the subsea market.
As subsea system operators rapidly expand subsea networks, more and more are making sure that their users can do more than quickly and securely cross an ocean in milliseconds. They're also giving them access to direct connections to the right partners in the right industries once they get wherever they're headed.
It has to be that way in the digital age, when businesses instantly collaborate from opposite ends of the world to deliver products and services to dispersed and mobile customers everywhere. Fast interconnection isn't enough. It's got to be as fast or faster than the competition, and direct interconnection is the fastest there is.
You can see a great example of this phenomenon at work in how subsea cable operator Aqua Commsdesigned its AEConnect subsea cable system between London and New York to cost-effectively give its customers quick, direct links to critical industry ecosystems.
93,000 Miles of Interconnection
Subtel Forum estimates 93,000 miles of subsea cable will be laid in 2016, more than in the last five years combined. A big reason? The growth of global Internet traffic, which Cisco says will increase at a compound annual growth rate of 22% between 2015 and 2020.
Demand for cloud services is driving this data traffic surge, which encompasses the massive expansion of video, social, eCommerce and other consumer traffic. Until recently, telecommunications companies who needed to connect international phone calls were the primary builders and maintainers of subsea systems. But today, subsea cabling's largest investors are cloud service providers (CSPs), and they're being joined by content companies who depend on CSPs to deliver content wherever it's needed, right to users at the edge of corporate networks.
Before this current building boom, subsea cables were already critical infrastructure – 99% of global Internet traffic touches one. As subsea cables connect more places, they enable the low latency on which businesses worldwide increasingly depend and the real-time connectivity the Internet of Things (IoT) requires. And when a subsea cable operator can terminate its system at or close to the world's top markets and provide direct links to the people, data and clouds most important to its users, it has an advantage that gives it a decided edge over the other players in its space.
A Gateway to Opportunity
Equinix has publicly announced our involvement in 12 subsea cable projects, including the Monet project between Brazil and Florida announced today.
We see subsea cable operators gravitating to our global platform because it expands across 145+ data centers in 40 top global markets, and comes with an established ecosystem of more than 1,400 network service providers and 500+ cloud service providers. This gives subsea players a strategic leverage point that goes far beyond using Equinix data centers as data traffic transfer points. They view Equinix as a gateway to direct, ultra-fast, high-capacity connections to and from subsea systems to the markets, services, partners and users that are essential to how they do business, find opportunity and grow.
Article by Jim Poole, vice president of Ecosystem Business Development at Equinix