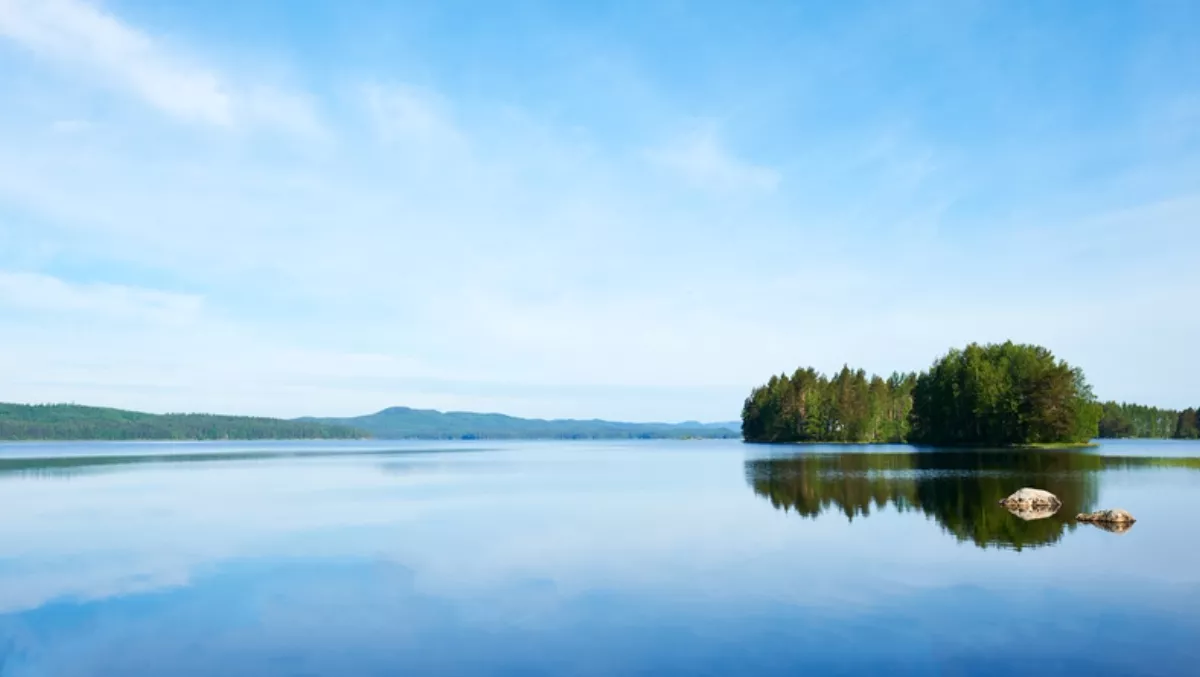 What makes Finland a cool data center destination?
Thu, 29th Sep 2016
FYI, this story is more than a year old
Mostly cold, generally uneventful. These characteristics may not make Finland the world's hottest vacation destination – although opinions differ on that – but they provide an ideal environment for data center operations. Think about some of what Finland offers data center providers:
Easy and affordable cooling – check
No need to worry about earthquakes – check
Stable society and modern infrastructure – check
It's not surprising, considering the above, that Equinix sees the Helsinki metro as a strategic location for global Internet traffic. Recently, Equinix and Cinia installed a low-latency submarine backbone between Finland and Germany, which is further proof that Finland is now a hot property for cool data centers.
We asked Equinix's managing director in Finland, Sami Holopainen, how the growing presence in Finland will benefit customers in the Nordics and globally.
Besides the climate and a stable society, what makes Finland a great place for data centers?
Finland is one of the leading markets for IT innovation globally. We are actually the third-highest ranked country in World Economic Forum's Network Readiness Index (NRI), which measures the development level of a country's information and communication technologies.
Forward-looking companies increasingly look at ways to utilize Finland's excellent infrastructure, readily available from around the world via superfast data connections. Further benefits for data center operations include competitively priced electricity, largely from renewable sources.
What can Finnish and global organizations gain from using Equinix data centers?
Digitally savvy companies will be able to utilize Equinix's vast global footprint to reach the top international markets. We currently operate 146 data centers on five continents across 40 different markets. Organizations today must think outside of their home markets and be truly international in order to really thrive in the digital economy.
Our services are essential for organizations with a strategic approach to "digital disruption" – the changes companies are being compelled to make as digital technologies transform how business gets done. We help organizations set up and scale their operations, open up new business connections, reduce costs, and accelerate their IT and cloud strategies.
Let's face it, the ability to readily access the most efficient interconnection opportunities in the world today is a really big deal. Among those that benefit the most are industries that depend on very low latencies, such as financial services. In addition, there are significant new opportunities emerging for digital business development in traditional businesses such as the manufacturing industry.
How will bringing more interconnection to Finland benefit regional companies?
Well, at our core, Equinix is an interconnection provider. That means we help organizations securely connect to whomever they want, when and wherever they want, on whatever devices their end users prefer. Interconnection is critical to organizations these days, and facilitating ecosystem development and interconnection between businesses in Helsinki is another way to make sure local companies can benefit from it.
Globally Equinix has deep expertise in connecting peers at Internet Exchange locations in 19 global metros and aggregate thousands of peering sessions onto a single, shared fabric. Customers can exchange traffic more efficiently and reduce operating costs. Companies also see improved network performance and better speed and reliability. Overall, this offers a richer, more robust level of interconnection, and we know regional customers need that to compete in the digital economy.
How do you see data centers developing in the future?
Equinix has been investing heavily in the Finnish data center market, and will continue to do so. During the last three years, we've steadily grown our capacity with a mean rate of 2–3 megawatts per year. And this is not slideware, it's the actual capacity usable for our clients.
At the same time, we are continuing to implement sustainable best practices to minimize our carbon and environmental footprint. We design, build and operate our data centers with high energy efficiency standards, and we have a long-term goal of using 100% clean and renewable energy for our global platform. This will result in carbon-neutral data center and interconnection services for our customers and partners around the globe.
The industry is also seeing a steady increase in demand for colocation services provided by data centers like ours. A recent Gartner report, entitled "Colocation-Based Interconnection Will Serve as the 'Glue' for Advanced Digital Business Applications," said that IT architects and IT leaders must consider carrier-neutral data center interconnection as a digital business enabler, providing high-speed, secure, low-latency communication among enterprise assets, cloud resources, and an ecosystem of service providers and peers.
Article by Sami Holopainen, managing director of Equinix Finland