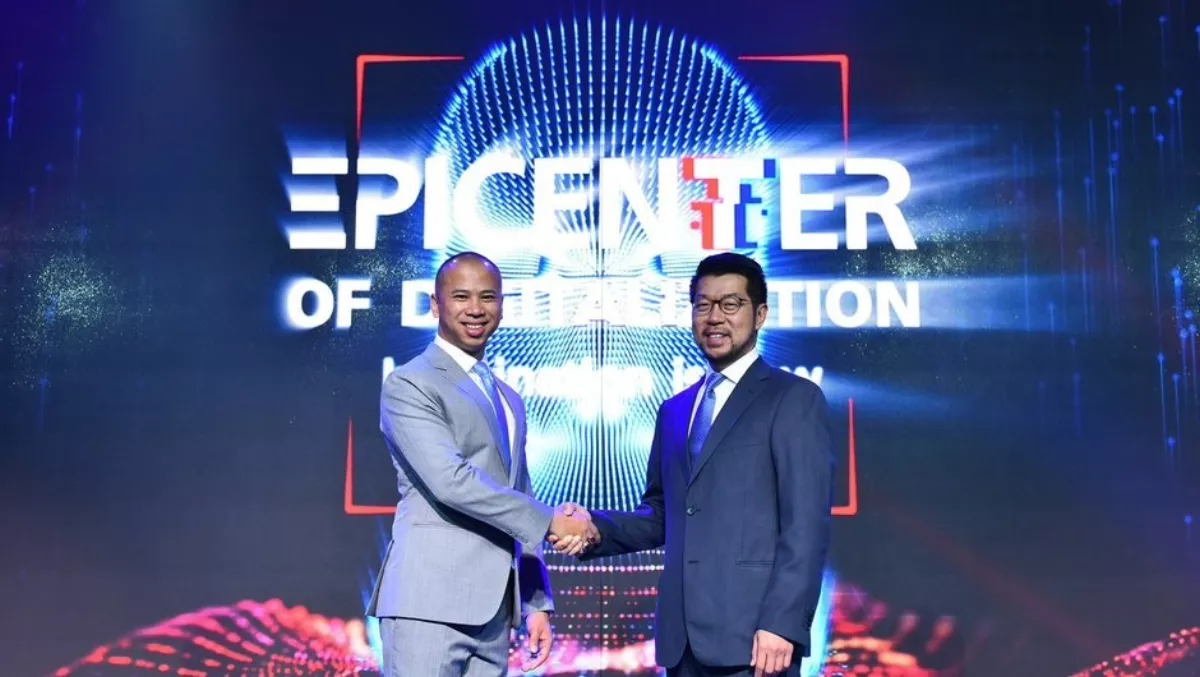 True IDC & Tencent launch AI-enabled cloud platform in Thailand
FYI, this story is more than a year old
Tencent Thailand and True Internet Data Center (True IDC) have collaborated to launch the first in-country interactive and AI-enabled cloud platform in Thailand.
The platform is designed to offer a complete range of cloud services to the public and private sectors. The services and solutions are smart and secure at a lower costs, which enables organisations to improve their efficiencies and performance. The companies say this will also enable Thailand to maintain its competitive edge in this age of digital transformation.
It is also expected to enable organisations with the option to provide cloud solutions within the country on a world-class standard platform.
In 2019, revenues from cloud services in Thailand have an average growth of 31.5%," comments True IDC managing director Supparat Sivapetchranat Singhara Na Ayutthaya.
"The projected growth can be exceeded if there is a scalable and secure cloud service with the capabilities to provide infrastructure, platform, and software as a service and can support multi-tenant and single tenant use from both private and public sectors. With our collaboration with Tencent (Thailand), we could deliver in-country world-class cloud platform that enables organizations and businesses such as the government, financial institutions, and media content service providers with an option to secure their data in the country. This will result in the incoming investments in the country and eventually make Thailand an epicenter of Indochina."
Tencent Thailand chief operating officer Chang Foo adss that Thailand is seeing a swift growth in its digital economy.
"The nation is in need of smart cloud services to fulfill its economic potentials. This is why we decided to join hands with True IDC to establish a center in Thailand," says Chang Foo.
"We believe that our collaboration will enable us to deliver world-class cloud experience to users through our full array of vertical solutions and cutting-edge technology including Face Recognition, Smart Retail Solution, and Content Delivery Network (CDN). This Interactive and AI-Enabled Cloud Platform will strengthen the digital infrastructure of the nation, which is key to economic success in this digital age."
True IDC was Thailand's first data center service provider to receive the Uptime Institute's TCOS certification.
"As an organization, True IDC has been dedicated in working hard to upgrade Thai data centers to international standards. We emphasize on improving our services' efficiency to meet global standards," comments True IDC's head of standards and compliance, Khun Chai Suttasa.
"Our latest recognition is being the first and only Thai data center service provider to receive certification from Uptime Institute for all 3 standards which covers design, construction, and operation. This, along with our state-of-the-art technology, enables our data centers to provide a one-stop service to meet every need.
True IDC's East Bangna data center was constructed and designed according to the Uptime Institute's TCDD and TCCF standards in less than a year.