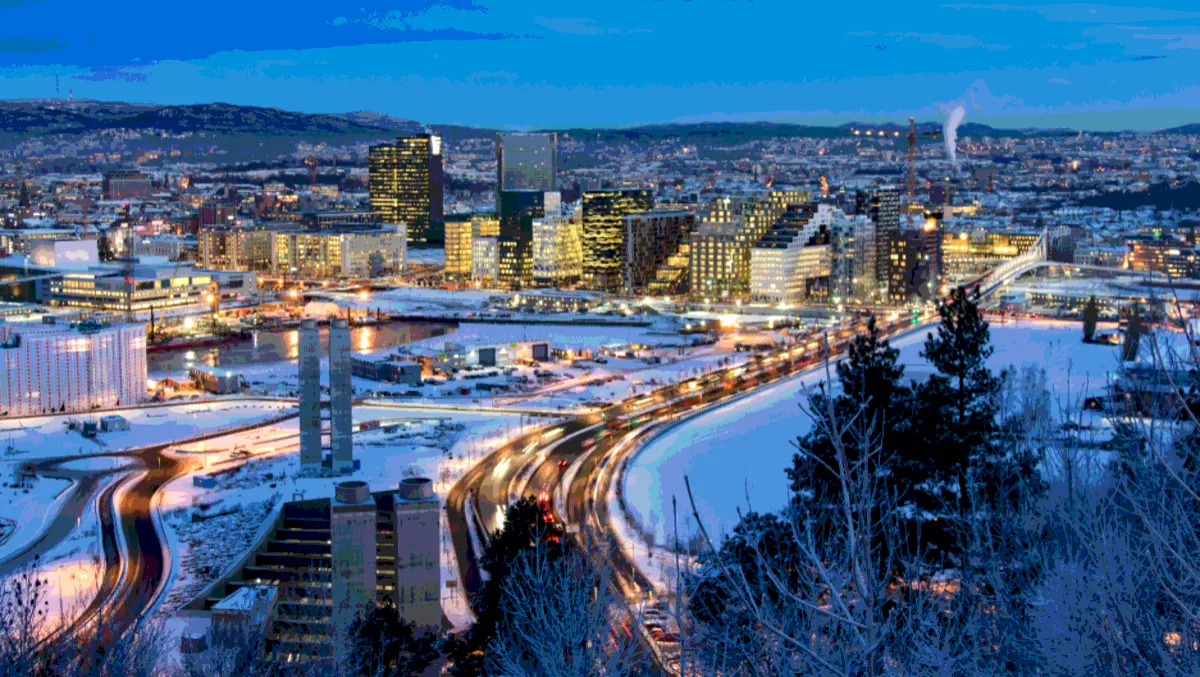 Toasty! Excess heat from DigiPlex data centre to warm thousands of homes
Reuse and recycle is a slogan that is becoming increasingly critical to our existence on this planet, and something DigiPlex has taken note of.
The data center supplier has signed a letter of intent with Norway's largest district heating supplier, Fortum Oslo Varme, to recover the heat from DigiPlex's Ulven data center.
According to the duo, the agreement contributes to new district heating production corresponding to the energy needs of around 5,000 Oslo apartments.
"Every time we go online, stream a TV series or use a cloud service, a process starts in a data center. We, as individuals, have a larger impact on climate change if these processes are initiated in a data center operated on non-renewable energy and more so from one where waste heat is released into the atmosphere," says DigiPlex CEO Gisle M. Eckhoff.
"At DigiPlex, we are proud to reinforce our leading role in our industry regarding climate change, using renewable power and the waste heat from our data center at Ulven in Oslo to keep the citizens of Oslo warm. Digitisation must move towards a greener world, and our cooperation with Fortum Oslo Varme is an important step in that direction.
The new system will be implemented by August next year, which means from that time on when end users in Norway browse the web they will be indirectly contributing to the heating of apartments in Oslo.
"The district heating system operated by Fortum Oslo Varme is a 60-mile thermal energy distribution system in Oslo and is a great tool for moving energy from areas with excess to where energy is needed. We are very pleased to have signed this agreement with DigiPlex," says Fortum Oslo Varme managing director Eirik F. Tandberg.
"This type of third party delivery into the district heating network benefits both the environment and the city's population. Fortum Oslo Varme is already recovering energy from the sewage of Oslo, and by recovering the surplus heat from data centers, we further increase the share of recovered heat in our production and strengthen Oslo's cycle-based energy system."
According to Tandberg, district heating currently account for approximately 20 percent of Oslo's heat demand, and with the heightened construction activity in the city as well as the ban on the use of fossil fuel for heating, this is expected to increase.
"By using resources already available, instead of letting them go to waste, we make district heating and energy use in buildings a part of the circular economy. Water-borne heating solutions in buildings are what makes this innovation possible," Tandberg says.
And that's not just what the agreement contains, as in addition to heating Oslo homes, Fortum Oslo Varme will also deliver cooling to the DigiPlex data center.
"According to the agreement, Fortum Oslo will establish an energy production unit with associated heat pumps and pipelines on the site of DigiPlex here in Oslo," says Fortum Oslo Varme head of customer Knut Inderhaug.
Eckhoff says while DigiPlex's data centers are run on exclusively renewable power, the company is focusing on the reuse of waste heat across its Nordic markets too.
"In addition to this agreement with Fortum Oslo Varme, we recently announced a heat reuse agreement in Sweden with the district heating company Stockholm Exergi, and in Denmark we also aim to support a sustainable society in similar ways," Eckhoff says.
"By working with Fortum Oslo Varme, we are helping to create a more sustainable data center industry that can further contribute to cities and communities.