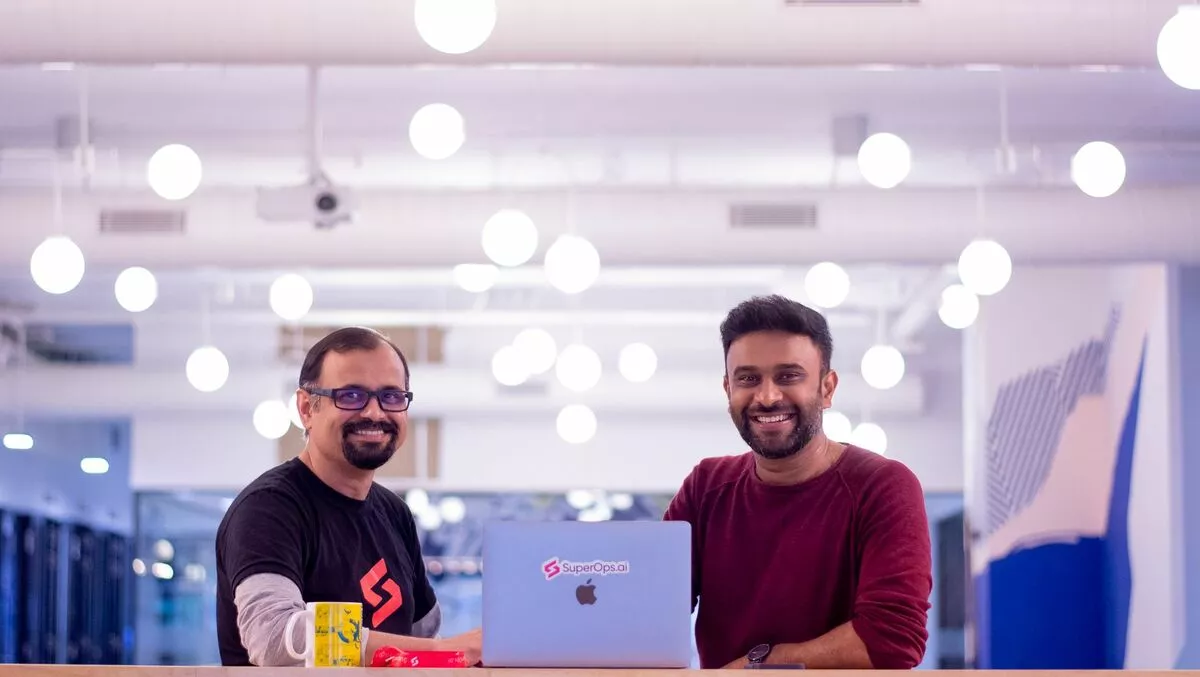 SuperOps.ai raises US$14 million, plans to shake up MSP market
FYI, this story is more than a year old
SuperOps.ai has announced it has raised US$14m in new funding, allowing the company to break into the Managed Service Providers (MSP) market.
The company was formed in 2020, and its two founders, serial entrepreneur Arvind Parthiban and Jayakumar Karumbasalam, have a combined 35 years of experience in the IT industry.
Addition and Tanglin Venture Partners led the Series A fundraising effort, with existing investors also contributing.
The company acknowledges that the MSP sector hasn't seen a lot of innovation in the past few decades, which has resulted in customers using outdated, inefficient tech that fails to serve the needs of their jobs.
"The MSP space is in desperate need of innovation and modern software to replace the existing legacy solutions," says SuperOps.ai co-founder and CEO Arvind Parthiban.
"SuperOps.ai is here to modernise the industry and provide users with smart, AI-powered, cloud-based software that is more efficient and effective.
MSPs currently use PSA and RMM tools that were not designed to work together and require additional tools and plugins for requirements like IT Documentation or Project Management. SuperOps.ai is a unified PSA-RMM platform, so everything is seamless.
This new AI-powered PSA-RMM full-service platform has been in beta since May 2021 and was developed with over 30 clients to ensure the creation of a purpose-built platform suitable for the needs of MSPs. In addition, SuperOps.ai is built entirely on the cloud so MSPs can provide their services through a tool built with today's technology and capabilities.
"Clients can now focus on the core business and leave the old hurdles behind," Parthiban says.
Additionally, SuperOps.ai has launched Intelligent Alerting to enhance MSP productivity further. This feature will allow clients to be made aware of what is most important and prioritise accordingly.
SuperOps.ai built its platform by identifying the current issues with legacy technology, which has positioned the company in a space with many opportunities for growth and innovation. The global managed services market is projected to grow from US$243b in 2021 to $557b.

Many of the companies who contributed to fundraising efforts have also praised the AI-driven MSP software company for its innovation in challenging the status quo.

Addition's Lee Fixel says, "We're excited to support SuperOps.ai as they bring about a much-needed change in the MSP space, a field that has not yet benefited from the pace of technological innovation seen across most other industries. SuperOps.ai's vision of bringing AI and automation to MSPs is being driven by an impressive and solutions-focused team, and we look forward to partnering with them as they lead the digital transformation of the MSP market."

SuperOps.ai also aims to go up against legacy vendors with its software.