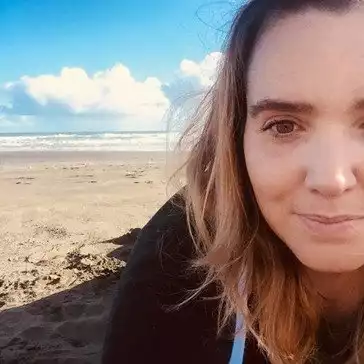 By Shannon Williams, Journalist
ST Telemedia Global Data Centres, a data centre service provider headquartered in Singapore with more than 60 assets worldwide, has published its 2022 Environmental, Social and Governance (ESG) report. The report outlines the progress toward STT GDC's ESG targets, as well as its three main ESG pillars – Carbon-Neutral Data Centre Operations by 2030, a Safe, Secure, Diverse and Inclusive Workplace, and Ethical & Responsible Business.
Sustainability is increasingly at the forefront of global priorities, with calls for stronger collective commitment towards tangible results in this area. Bruno Lopez, President and Group Chief Executive Officer, ST Telemedia Global Data Centres, reaffirms the Group's commitment towards powering advancement for a sustainable digital future.
"As one of the world's fastest-growing data centre providers, we expect our data centres to be leading edge in terms of sustainability, efficiency and security," he says.
"We are committed to innovating and investing in renewable energy sources and technologies that actively contribute to energy and water efficiencies. In 2022, we have increased the use of renewable energy across the Group, achieving 52% penetration and reaffirming our commitment to achieve carbon neutral data centre operations by 2030."
STT GDC also published a Sustainability-Linked Financial Framework during 2022, that transforms the company's commitment to be net carbon-neutral by 2030 into concrete action plans. The framework upholds STT GDC's sustainability commitments with stringent Key Performance Indicators (KPIs) and Sustainability Performance Targets (SPTs), ensuring advancement of mid-to long-term sustainability goals.
"As we come head-to-head with more environmental, social, governance and regulatory risks, we are committed to investing in strengthening our governance structure. In 2022, we have introduced a dedicated sustainability committee, who will ensure that sustainability considerations are fully integrated into our decision-making processes and that we are constantly pushing ourselves to improve and do better," says Lopez.
Lopez emphasised that it is imperative for STT GDC to set a leading example and demonstrate our unwavering commitment to doing what is right, and that, "each one of us plays a critical role in driving responsible business growth and caring for our planet and our people. Together, we can make a difference."
2022 ESG Report Highlights
A key component of STT GDC's inaugural ESG report, published since 2020, is measuring the Group's progress toward becoming net carbon-neutral data centre operations by 2030. This includes key metrics such as carbon intensity, which is the amount of carbon dioxide equivalent emitted per million of revenue, Power Usage Effectiveness (PUE), and usage of renewable energy. This year, the use of renewable energy has increased across the Group's global operations, achieving 52% penetration for FY22, as well as recording 24% improvement in carbon intensity year-on-year. PUE improved 7% versus 2020, while WUE recorded an 18% improvement since 2020.
Environmental Impact:
STT GDC has achieved 52% usage of carbon-free electricity across the Group, an improvement of 9% year-on-year. Carbon intensity showed a reduction of 24% year-on-year. Improved average Power Usage Effectiveness (PUE) by 7% since 2020. Improved average Water Usage Effectiveness (WUE) by a total of 18% since 2020. Increased our utilisation of renewable energy in Singapore to 84 GWh Over 30% of waste generated has been successfully diverted from landfill towards recycling. 44% of STT GDC's Data Centres are certified as Green Buildings under recognised national or international programmes.
Social Impact:
STT GDC has world-class Health and Safety Management systems within each of its businesses. As part of the group's continuous improvement programme, every one of our operating entities has achieved certification against the stringent requirements of ISO 45001. Of the total of 13.7 million hours recorded in construction and operations, there were zero work-related serious injuries with a 0.15 total recordable incident rate. 1 of 3 of the management team are accomplished women, highlighting STT GDC's dedication to promoting gender diversity and equal representation in leadership positions. STT GDC reaffirmed its commitment to fair treatment, and non-discrimination in the workplace, attracting employees that reflect diverse communities.
Responsible Business Practices:
STT GDC is committed to the highest standards of business ethics. Corporate integrity and responsible business practices govern the Group's values and culture, including: a zero-tolerance policy on bribery, kickbacks, and corruption a requirement that all persons acting on behalf of STT GDC must conduct all business activities in compliance with its policies and applicable anti-corruption laws Launched its new Supplier Code of Conduct as an important step towards deepening its relationship with like-minded supply chain partners.

STT GDC's ESG Report is based on the Group's financial year from 1 January to 31 December 2022, covering all operations (data centres and offices) under STT GDC's control during the year.