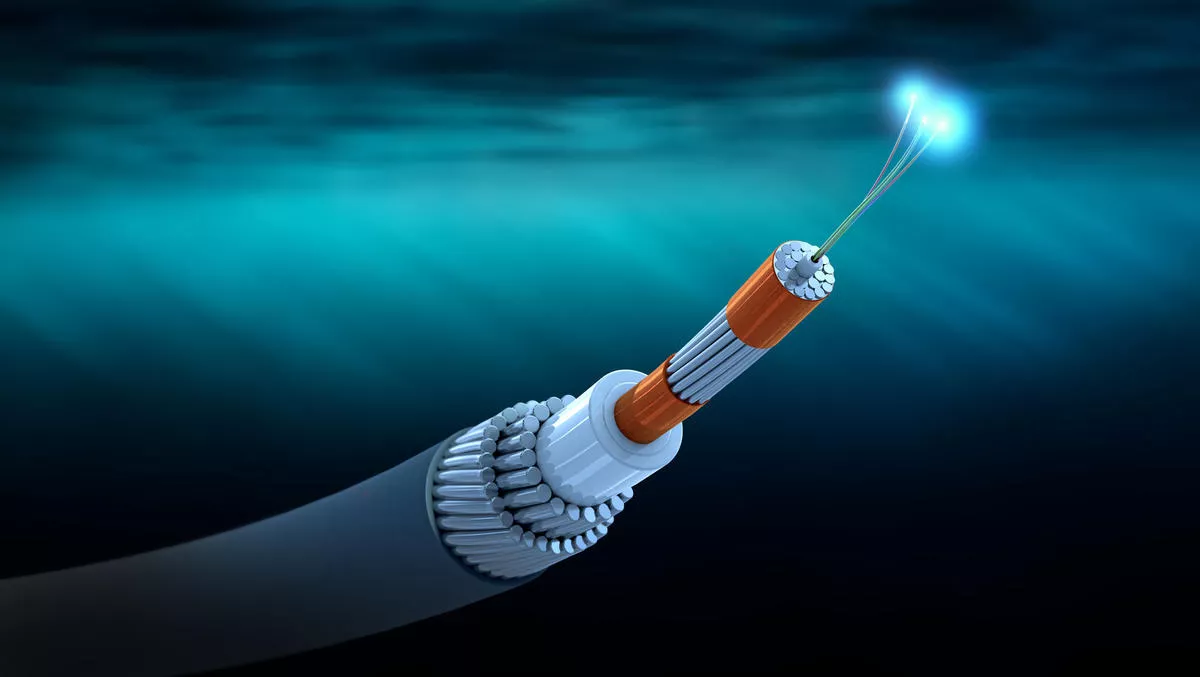 Southern Cross Cables & Ciena partner on NEXT submarine cable
By Newsdesk
Thu, 11th Feb 2021
FYI, this story is more than a year old
Southern Cross Cable has plans to strengthen its bandwidth and resiliency of its new 13,494 kilometre-long NEXT submarine cable that traverses the Pacific Ocean, which will be completed in early 2022. It is designed to replace the existing cable network.
Southern Cross Cable has plans to improve bandwidth, rapid activation, reconfigurability, and resiliency of its services, as a result of a partnership with Ciena.
The two companies will deploy Ciena's GeoMesh Extreme solution and Ciena 6500 Submarine Line Terminating Equipment, powered by WaveLogic 5 Extreme.
The NEXT cable will use GeoMesh Extreme submarine solution as part of the overall Southern Cross network fabric to integrate the multiple terabits of traffic across the network; the Manage, Control and Plan (MCP) for operational service management and network planning; network analysis optimiser Insights Service; and Blue Planet Bandwidth on Demand (BoD) to support service flexibility and meet the company's sustainability goals.
The cable is part of a wider NEXT ecosystem that includes three submarine cable routes, more than 20 access points, and over 43,000km, this single ecosystem supports high capacity and low latency routes between Australia, New Zealand, Fiji, Tokelau, Kiribati, Hawaii, and the United States West Coast.
Southern Cross Cables president and CEO Laurie Miller says, "Today's work from home mandates and the sudden dramatic influx of remote digital requirements have generated major traffic spikes and required our customers to deliver increased capacity in extremely short time frames, a trend we expect to see for years to come.
"In seeking the optimal solution for our NEXT system, we engaged an external global consultancy to independently review and evaluate the various leading industry solutions and after a thorough process, the Ciena WaveLogic 5 Extreme was identified as the ideal choice.
Ciena Australia and New Zealand managing director Matt Vesperman adds that Southern Cross is tackling customers' 'unprecedented' demand for bandwidth.
Last Month Southern Cross Cables announced that it would work with SES Networks to ensure that SES's O3b constellation of medium earth orbit (MEO) satellites can connect remote stations on the NEXT cable network during its commissioning phase.
SES Networks will provide a managed O3b network service to the remote stations, using a rapidly- deployed satellite terminal that delivers fibre-like performance with a low latency of less than 150ms round trip.
"We are glad to have a partner in SES Networks that is well-known in the region for providing tried-and-tested, fibre-like, high-speed connectivity services through its O3b constellation," says Miller.