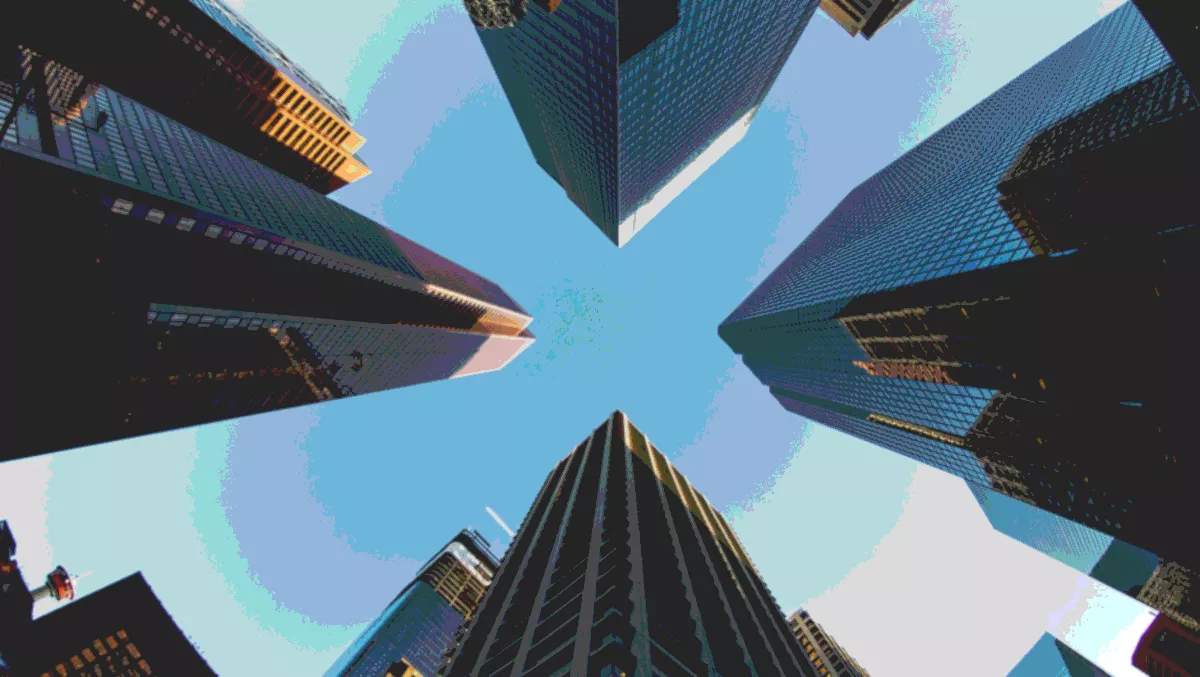 Signs of erosion in Cisco's IT infrastructure dominance
FYI, this story is more than a year old
The Synergy Research Group has released new data concerning six key enterprise IT infrastructure sectors.
According to the data, vendor revenues in the IT infrastructure market have jumped by almost 13 percent on an annualised basis, with aggregate revenues for the last four quarters toppling the US$125 billion milestone.
Of these segments, data center servers claim the largest piece of the pie as well as being the fastest growing with a 26 percent leap, which Synergy puts down to more highly featured configurations and higher average selling prices (ASPs).
Switches and routers was the second largest segment, despite growing just 3 percent over the year. The second fastest growing segment was hosted - cloud collaboration having posted a 22 percent rise after benefitting from a decrease in spending in on-premise collaboration products, spending on both network security and WLAN saw moderate increases.
"After some pretty anemic growth in the previous years we saw enterprise spending on IT infrastructure pick up at the end of 2017 and continue to grow strongly throughout 2018," says Synergy Research Group founder and chief analyst Jeremy Duke.
Despite its market share across all of the segments in aggregate falling two percentage points to 23 percent, Cisco remains the dominant enterprise vendor and is the market leader in most of the segments.
Synergy puts Cisco's declining market share down to the aforementioned large and rapidly growing data center server segment, of which Cisco places in fifth place and somewhat further back than its competitors. However, its market share across the other segments remained relatively constant.
Still a significant way behind Cisco is Hewlett Packard Enterprise (HPE) with a market share of 11 percent across the six segments. HPE is the leader in the key data center servers market, second in WLAN, and third in switches and routers.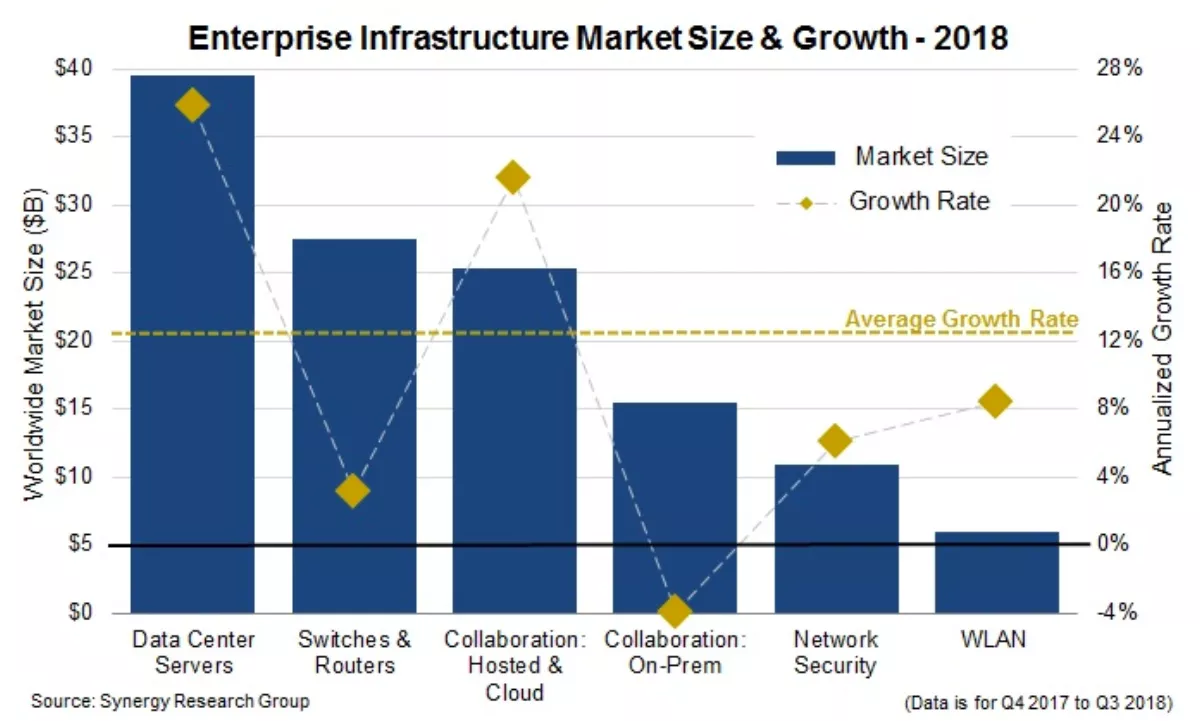 Other prominent vendors who rank first or second in the segments are Dell EMC (enterprise data center servers), Huawei (switches and routers), Microsoft (collaboration), and Check Point (network security). Further major vendors of note with high growth rates in 2018 include Lenovo, Inspur, twilio, RingCentral, Ubiquiti and Palo Alto Networks.
"Despite the booming demand for public cloud services, 2018 saw strong growth in enterprise spending on private data center equipment," says Duke.
"We also saw the ongoing swing in emphasis away from on-premise collaboration products and towards hosted and cloud collaboration solutions. 2018 turned out to be a standout year, but our forecasts do still show continued steady growth over the next five years.