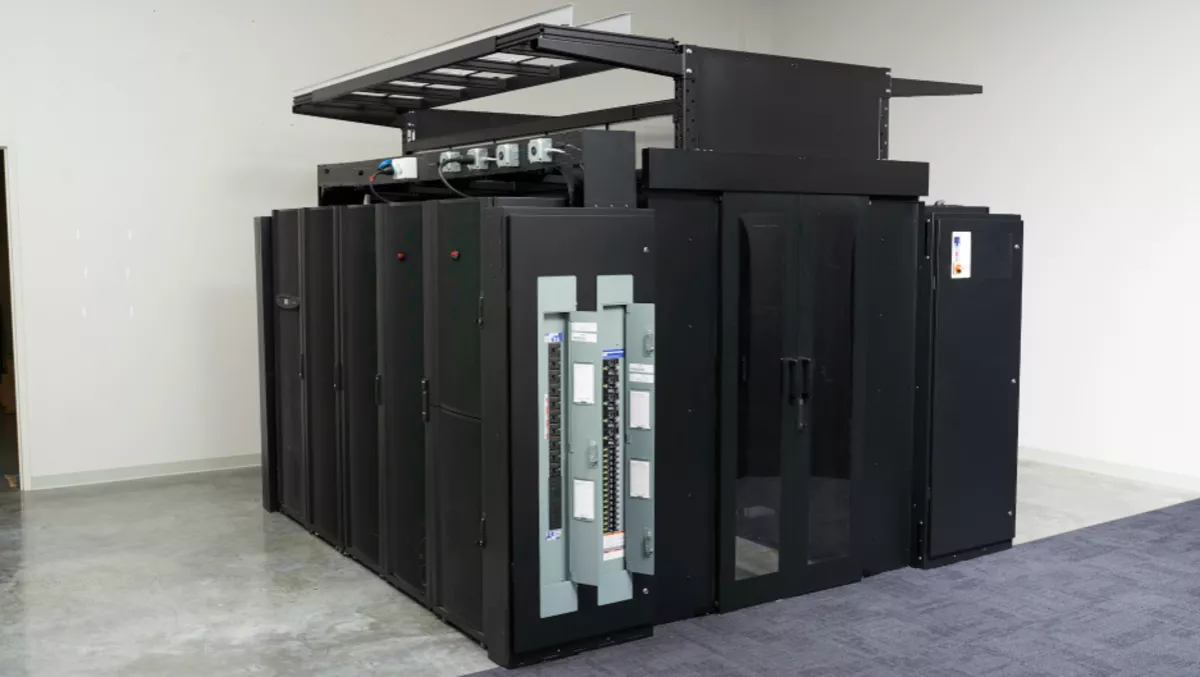 Schneider Electric announces new 'HyperPod' at DCD Zettastructure​
FYI, this story is more than a year old
The DCD Zettastructure event that took place over two days in London this week brought many announcements – not least of which, Schneider Electric's.
The specialist in the digital transformation of energy management and automation announced HyperPod, a rack-ready system designed to deploy IT in increments of 8 to 12 racks.
Essentially, HyperPod is an 'all-in-one box' solution that can be installed and utilised without fuss.
According to the company, HyperPod represents Schneider Electric's recognition of the ever-increasing demand for greater compute capacity and flexible data center architectures in today's fast-paced digital world.
As part of Schneider Electric's EcoStruxure for Data Center (the company's open, interoperable, IoT-enabled system architecture delivering enhanced value around safety, reliability, efficiency, sustainability, and connectivity for customers) architecture, the HyperPod supports all of today's rack types with a pod style architecture that contains integrated power, cooling, cabling, software management and containment.
It enables racks to simply slide into place like a docking station and without the complexity and time associated with traditional IT deployments.
"Our customers wanted a streamlined and more cost-efficient way to deploy IT, one that keeps up with the pace of business, and we listened" says Steven Carlini, senior director of Innovation at Schneider Electric.
"With deployment times up to 21 percent faster, HyperPod delivers 15 to 20 percent savings in time and costs over traditional approaches.
As part of HyperPod's launch, Schneider Electric is providing a free online rule-based designer that it says will make it easy for clients and partners to quickly build and customise their pod with a variety of options, reducing overall costs, decreasing time to market and enabling partners to increase their value to customers – on-site assembly training and services are also available.
Options include: containment only, mini and large cantilevers, cable trays, distribution cabinets, multiple roof options, windows, blanking panels, doors, lighting kits and power raceways.
The HyperPod solution can be deployed as a single pod or in extended pod configurations.