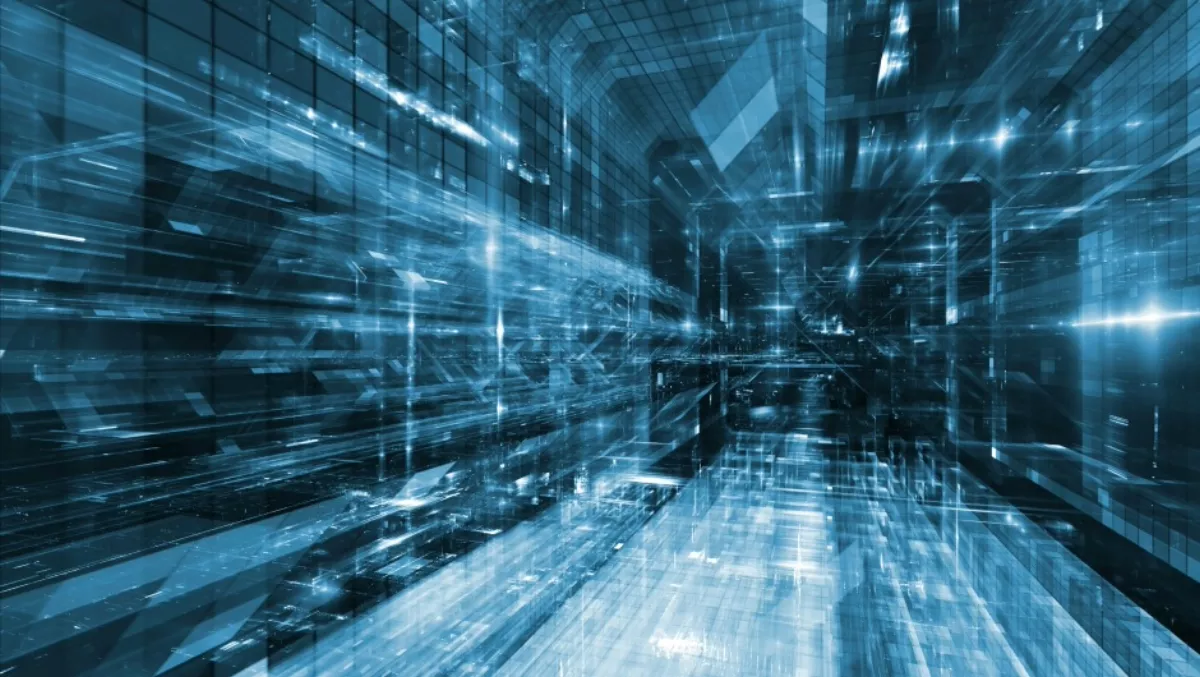 Riverbed upgrades SteelCentral product for improved application performance
FYI, this story is more than a year old
Riverbed has upgraded its SteelCentral product to improve its troubleshooting capabilities and monitoring across the cloud, while simultaneously improving use and scalability.
These enhancements extend monitoring capabilities into the cloud with Microsoft Azure and AWS, are primed for platform-as-a-Service (PaaS) and containerised environments, enable large-scale virtualised network performance monitoring, expand unified communications (UC) monitoring with new support for Skype for Business, and add next generation diagnostics and troubleshooting.
Mike Sargent, Riverbed SVP general manager of SteelCentral, says, "This release of SteelCentral delivers significant enhancements in cloud-based performance monitoring, along with new capabilities that will help accelerate business execution and boost productivity.
"As more enterprises embrace digital and cloud services, SteelCentral provides the high definition visibility that is critical to enabling and assuring the success of these transformational initiatives.
"SteelCentral is the only performance management solution that can deliver comprehensive insight into end user experience, application, network, and infrastructure performance in a unified, central view. It truly is the command centre for application performance for the digital enterprise."
With this release, IT can automatically scale monitoring across applications that leverage PaaS and container technologies. IT Operations and development teams can visualise applications' behaviour in real-time to troubleshoot existing issues or to proactively improve performance.
Additionally, this release of SteelCentral AppInternals introduces out-of-the-box monitoring for applications deployed on Microsoft Azure Cloud Services, and will also be offered on the Amazon Web Services (AWS) Marketplace for AWS customers.
Further, SteelCentral improves the ability to monitor applications deployed on PaaS and containerised environments, Riverbed says. As these environments dynamically scale during peak and off-peak periods, this release introduces the Application Performance Graph that visually maps interactions between application modules in real-time, regardless of the underlying infrastructure. This reveals dependencies and hotspots obscured by the elasticity of the environment so that IT can observe and fix issues with the most overarching business impact, according to Riverbed.
The new Application Performance graph is designed for complex, multi-tier applications, especially those that rely on elastic environments.
Riverbed says to truly understand application behaviour, businesses need to observe interactions between application modules, regardless of the underlying infrastructure, to identify hotspots and to prioritise performance improvement efforts that will have the maximum business impact.
Current APM approaches overlay application performance views over server topology, however, SteelCentral tracks and graphs interactions between application modules in real-time, Riverbed says.
Julie Craig, Enterprise Management Associates research director Application Management, says, "Today's applications are multi-tiered and massively distributed across diverse networks and environments within the data center and the cloud. While 60% of companies have organised IT around specialised teams that focus on elements of application infrastructure, they consistently rely on cross-functional collaboration to ensure smooth operation.
"To effectively collaborate, these diverse IT teams require a common platform of insights and diagnostics that they can collectively analyse to bridge the gap between their respective areas. Riverbed SteelCentral helps bridge these silos by delivering comprehensive insights on user experience, application, network and infrastructure performance within a unified view.
According to Riverbed, IT organisations have increasingly adopted server virtualisation as a result of its widely recognised benefits of cost savings and ease of provisioning and deployment, however, as the data center becomes increasingly virtualised it often results in visibility blind spots.
With this release, Riverbed has improved the ability for companies to monitor virtualised server traffic. By redesigning how packet capture data is incorporated, SteelCentral has enhanced monitoring and troubleshooting for high-performance virtualised networks.
As companies increasingly use unified communications (UC) applications, identifying the root causes of network degradations, device errors, or user mistakes across these solutions is time-consuming and repetitive for IT staff, according to Riverbed. SteelCentral monitors performance across multiple UC solutions - including for the first time Microsoft Skype for Business in conjunction with Cisco and Avaya UC traffic - with a multi-vendor, multi-tenant dashboard that provides an at-a-glance view of overall UC performance.
As such, network engineers can view information about usage and adoption as well as call performance, and troubleshoot performance problems using common language and workflows for the most often-encountered UC issues, Riverbed says. There is immediate productivity with zero need to train on different tools or vendor terminology.
In addition, global UC performance analysis is now blended with performance analysis from networks, other applications and infrastructure in the SteelCentral Portal, providing IT teams with a unified and holistic view of performance.
As application performance takes an increasingly central role to the business, proactive monitoring and troubleshooting the application infrastructure is a critical element in managing the business – whether that application is deployed in the cloud or on-premises. With this release Riverbed has improved the ability for IT managers to troubleshoot network and application issues, the company says.
SteelCentral has modernised the interface of SteelCentral NetProfiler to improve usability and performance. The Preferred Interfaces screen and Network Hotspots dashboard shows top utilised interfaces as well as interfaces with the worst user response times. As a result, network managers are able to recognise areas that require additional attention to improve network performance overall and proactively make adjustments, Riverbed says.
All updates to the Riverbed SteelCentral platform are intended to be made available by the end of Q2 2016.