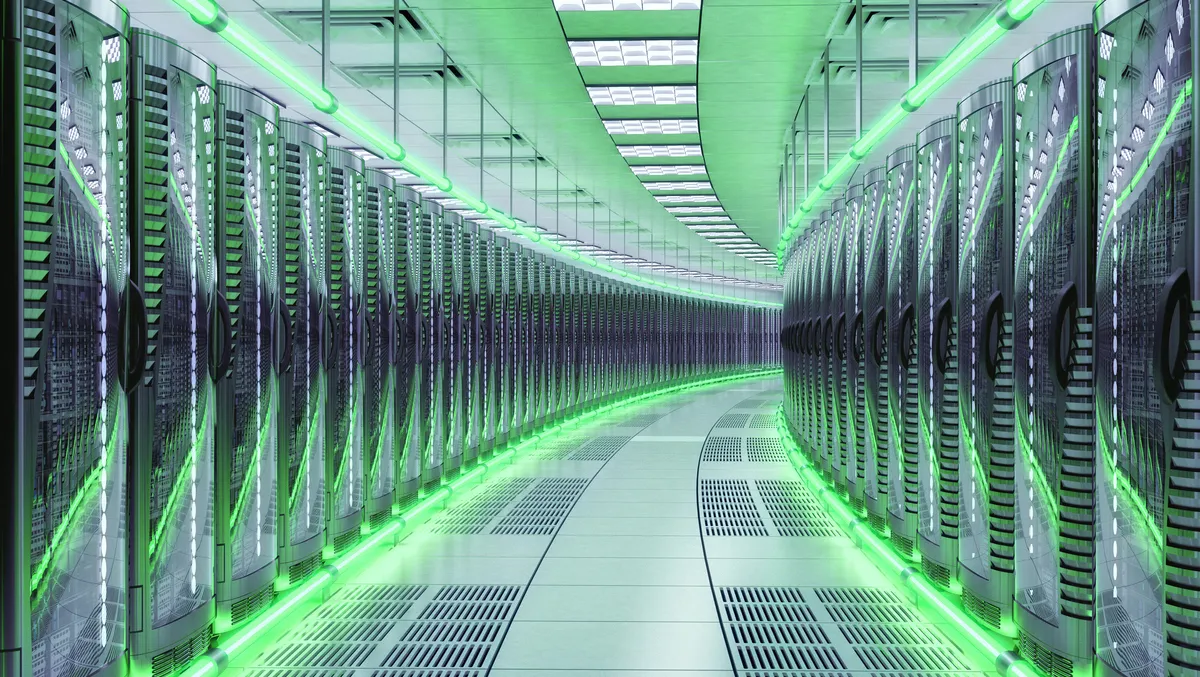 Quinbrook expands Rowan green data centre platform
Quinbrook Infrastructure, a specialist investment manager focused exclusively on the infrastructure needed for the energy transition, has expanded its Rowan Green Data platform by internalising the previously outsourced digital infrastructure management team and hiring senior data centre industry veterans Bobby Hollis and Dan McNary into senior leadership roles.
Rowan is now a wholly owned portfolio company of Quinbrook.
With a team of three executives assembled with expertise ranging from site selection and permitting, sustainable data centre infrastructure design and construction and renewable power solutions, Rowan is positioned for rapid expansion in providing turnkey renewables-powered site solutions for data centre operators across the US.
Rowan began in 2020 as a joint venture between Quinbrook and Birch Infrastructure which initially set out to deliver low-cost, renewables-powered land solutions to data centre operators focused on sustainability and reducing the carbon impact of their operations.
Rowan has since expanded the scope of operational capability across a diverse asset portfolio that has rapidly grown to over 20 strategically located host sites across the US.
Rowan's inaugural 800 MW multi-tenant campus in Temple, Texas, is nearing construction completion of the 220 MW first stage. This will lay a foundation for Rowan to continue the development of next-generation, mission-critical, hyperscale data centres powered by renewables in strategically located sites across the country.
"We originally established Rowan to address the new capacity demands from data centre operators for optimal host sites that could keep up with growth in data storage yet access low-cost renewable power as well as sustainable solutions in water use," says David Scaysbrook, co-founder and managing partner of Quinbrook.
"Keeping up with the enormous growth we are seeing in digital storage presents many sustainability challenges given the power and resource intensity of data centre operations. Approaching site selection through a sustainability of power and water lens and delivering this critical infrastructure as a service to data centre operators, is a fresh take on solving the biggest issues hyperscale operators face today."
"Quinbrook's 'doubling down' on our Rowan strategy is reflective of the keen interest we have received from customers to date and underscores the strength of our conviction to directly address the sustainability challenges faced in the digital age. Attracting experienced data industry veterans in Bobby and Dan to the platform is a strong endorsement of the Rowan strategy."
Rowan will be headquartered in San Francisco, California.
John Lucas, Quinbrook's Senior Director- Data Strategies, will serve as Rowan's interim chief executive officer ahead of further senior team appointments to be made over the coming months. Lucas brings significant industry expertise, including renewables procurement, to Rowan, having joined Quinbrook from Amazon Web Services where he was head of renewables and energy procurement and oversaw its renewable power procurement efforts across the Americas.
Bobby Hollis has been appointed as Rowan's Chief Commercial Officer. Hollis brings over two decades of experience across hyperscale data centre and renewable energy project development, power procurement for data centres and energy market law and regulation. He has led the development and procurement of over 10 GW of renewable energy around the globe at several leading companies.
In particular, he oversaw a nearly tenfold increase in the scale of Meta's data centre capacity and renewable power portfolio, helping solidify Meta as a leader in sustainable data centres. This achievement contributed to his selection by Data Economy as one of the 50 Climate Leaders making important changes in the technology sector in 2019.
Before Meta, Hollis led the renewable energy efforts at Berkshire Hathaway's NV Energy, where he was a senior member of the leadership team that directed the utility's exit of coal-fired power and commitment to a commitment to a tripling of Nevada's renewable energy generation capacity. Hollis's data centre-related experience also includes leading Apple's efforts to become the first major technology company to achieve 100% renewable energy across its global energy portfolio. Whilst at Invenergy, Hollis was integral to helping the company become, at that time, the world's largest privately held renewable developer.
Dan McNary has been appointed as Rowan's Chief Operating Officer. McNary has over 25 years of experience with data centre site selection, planning, design, construction, and commissioning a diverse array of data centre campus facilities.
Most recently, McNary was the president of Constructive Builders and CEO of PlanNet Consulting. He built and led multi-disciplined engineering and construction teams that have delivered over 10,000 MW of critical infrastructure capacity supporting hyperscale, colocation, and enterprise data centres.
"The combination of skills and experience Bobby and Dan bring to Rowan is extraordinary. As senior leaders with decades of industry track record, they are exactly what we need to execute Rowan's strategy at scale and velocity whilst building long-term and trusted relationships with our data centre operator customers. I am delighted to have the opportunity to lead this team at this critical growth stage and leverage Quinbrook's expertise to create a 'first of its kind' renewables infrastructure partner for the data centre industry," says John Lucas, Senior Director of Data Strategies at Quinbrook and interim CEO of Rowan.