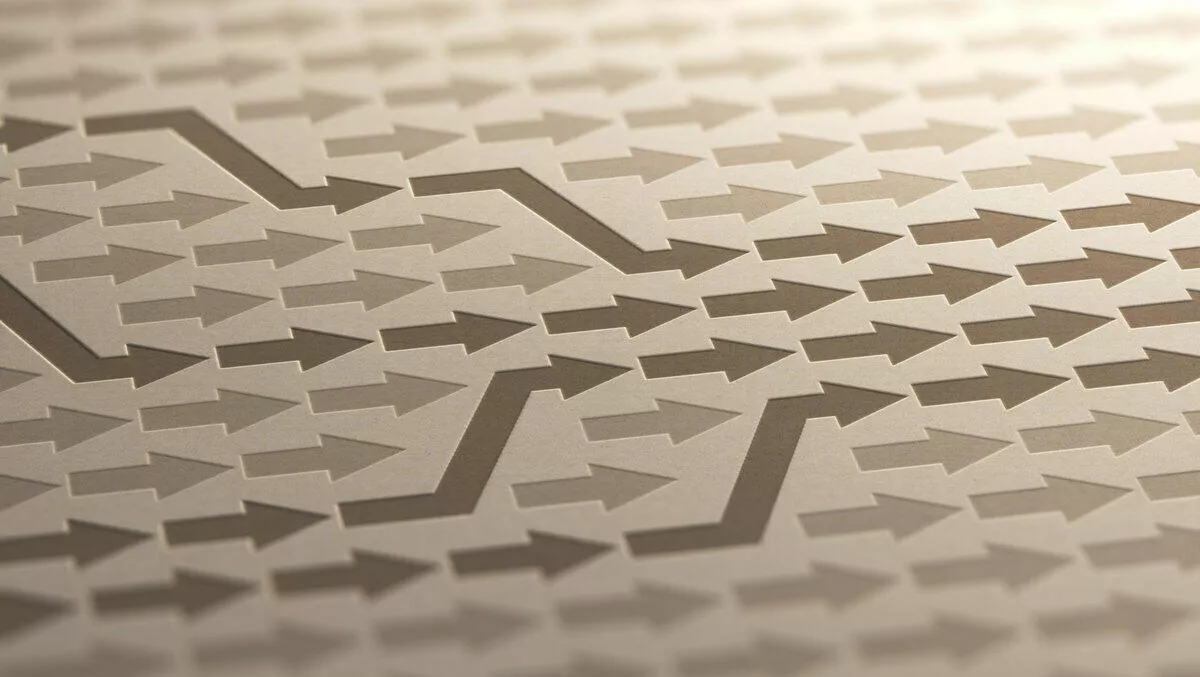 Private connectivity at the edge to experience explosive growth in Sydney
FYI, this story is more than a year old
A new market study states Sydney's private connectivity at the edge is forecast to grow by 49% annually, with total bandwidth capacity expected to exceed 13,300 Terabits per second (Tbps), which is equivalent to 53 zettabytes (ZB) of data exchanged annually.
According to the latest Global Interconnection Index (GXI) published by Equinix, cloud and IT is the largest industry leveraging interconnection as data explosion gets further distributed at the edge.
The GXI market study also finds that interconnection bandwidth is an essential component to digital business and validates that, to compete in the digital economy, companies must address growing data volumes and increasing data exchange velocity across a rising number of clouds and business ecosystems.
In Asia-Pacific, interconnection bandwidth is expected to grow at 56% CAGR to exceed 3,825 Tbps by 2022, contributing 29% of the global capacity.
Among industries, cloud and IT services is expected to consume the most interconnection bandwidth, reaching 914 Tbps in Asia-Pacific, which is forecast to outpace growth (50% CAGR) of clouds in all other regions. Sydney is one of the top metros in the region, and is expected to grow at 49% CAGR from 2018 to 2022.
In addition, a separate independent survey commissioned by Equinix of more than 2,450 global senior IT professionals, including more than 100 senior IT professionals in Australia, shows that 48% of Australian organisations are currently expanding into new regions, countries or metros, and 73% of them plan to use virtual connections to support their expansions.
"People, software and machines are creating and consuming data faster and in all the places where we work, play, and live," says IDC research vice president, data center and cloud Rick Villars.
"The significant increase in data created, aggregated and analysed in these new locations is contributing to a major shift away from deploying IT in traditional corporate data centers.
"Enterprises need access to robust, modern data center facilities near the edge locations where businesses want to deploy dedicated infrastructure and interconnect to the increasing number of clouds, customers and partners that are at the core of digital transformation efforts," says Villars.
Key findings of the GXI are around interconnection, performance and deployment models.
According to the report, the ability to exchange large volumes of data through interconnection is essential to compete in the digital economy. The GXI forecasts that in order to manage the growing volumes of data, global enterprise consumption of interconnection bandwidth will grow at a 64% CAGR (68% in Asia-Pacific), outpacing other forms of business data exchange.
The GXI shows that to manage increasing volumes of data, enterprises globally are on average deploying in nine locations, with a total of 340 interconnections to networks clouds and business partners. The Equinix survey found that almost half of global IT decision-makers (44% in Australia) believe interconnection is a key facilitator of digital transformation, and nearly half of all global IT decision-makers (40% in Australia) believe interconnection can help their business to gain competitive advantage within the marketplace.
When it comes to performance killers, distance was cited as the biggest problem for digital business. The report showed that deploying direct, private connections at the edge propels both application performance and user experience.
According to the GXI, today's latency-sensitive workloads require response times ranging from <60 to <20 milliseconds, forcing IT infrastructure closer to the points of consumption.
The Equinix survey showed that more than one-third of global IT decision-makers (40% in Australia) are using interconnection to increase speed of connectivity or reduce latency.
The GXI finds that leading businesses are gaining competitive advantage using a combination of key interconnection deployment models. Interconnecting to multiple network providers across multiple edge locations is the most prominent use case for interconnection bandwidth and is expected to grow four times by 2022.
Interconnecting to multiple clouds and IT services across multiple edge locations and cloud regions represents the next largest and fastest use of interconnection bandwidth and is predicted to grow thirteen times by 2022. Interconnecting to digital business partners for financial services, content and digital media and supply chain integration makes up the remainder of interconnection bandwidth use cases and is forecasted to grow five times by 2022.
Equinix president of Asia-Pacific, Jeremy Deutsch, says, "As one of our most vibrant markets, Asia-Pacific has become a fertile ground for technological development. We are excited to see the proliferation of 5G, IoT, VR and AR provide the impetus for the enormous growth of interconnection bandwidth in the region.
"Being interconnected has never been so important for enterprises seeking to keep up with customer expectations which often require massive volumes of data to be processed and analysed at the edge, within a matter of seconds.
"That is why Equinix continues to be committed to staying ahead of evolving customer needs and supporting them in accelerating their digital transformation journey. With the latest GXI report indicating that interconnection bandwidth is set for continuous growth in the region, we are here to help businesses embrace digitalisation for success.
Equinix Australia senior director IBX operations, Glenn Uidam, says, "The Global Interconnection Index Volume 3 provides incredibly useful insights into the rise of the digital economy and the subsequent growth of interconnection around the world.
"The rapid growth in Sydney demonstrates the importance of interconnection for organisations across Australia looking to digitally transform their businesses.
"With the strength of Australia's technology growth, it's exciting to see Sydney as one of the top locations in the region where businesses and professional services, telecommunications, cloud and IT services are utilising interconnection. This demonstrates the value of interconnection, and Equinix's coverage across Australia and the region can help more customers on their digital transformation journeys.