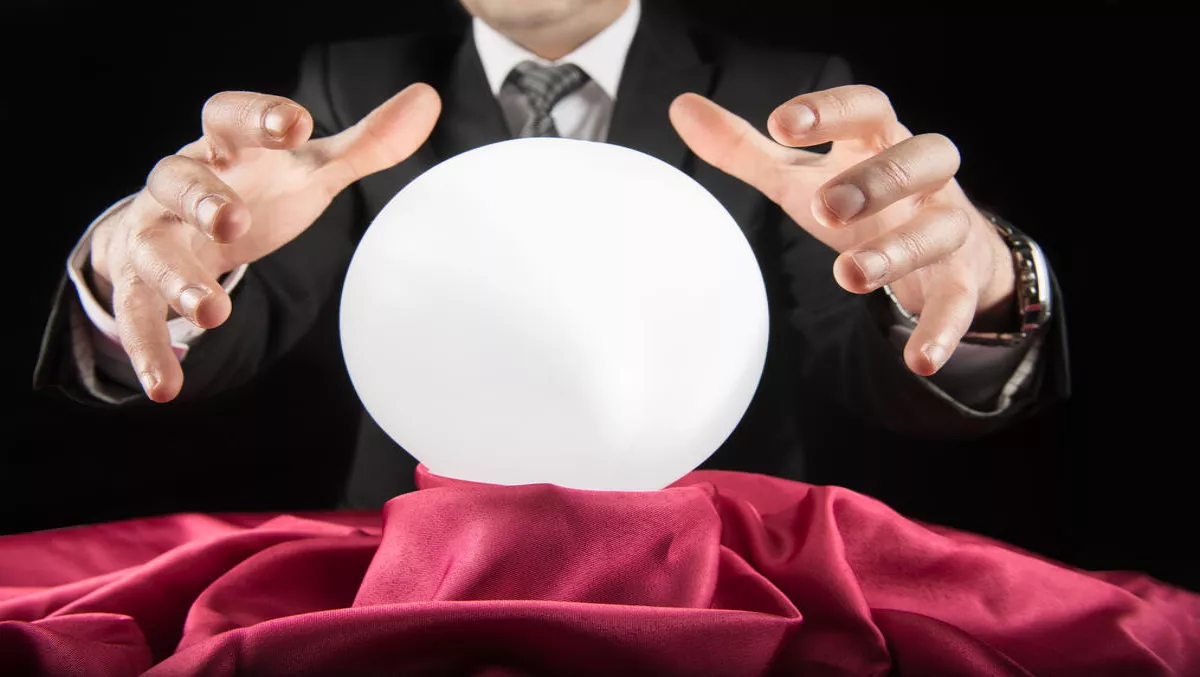 Predictions for the connected enterprise: Digital edge, interconnection, evolution
We can't predict the future of the entire IT industry, but we sit at an unusually good vantage point at Equinix to make an educated, data-driven forecast about what we see coming.
That's because we have the capability to look at what's trending with more than 8,000 customers across 21 markets within ecosystems that sit at the center of cloud, IoT and analytics growth. And the patterns we are seeing show a massive digital transformation under way.
Digital has disrupted business as usual, and new revenue models and ways of competing are taking hold. To successfully make the shift to digital business, organizations are realizing they need transform IT by "flipping" their architectures from siloed and fixed to integrated and dynamic.
This shift requires an interconnection-first strategy that enables enterprises and service providers to directly and securely connect their partners, customers and end users to anything, anywhere, on any device. Digital businesses simply can't compete without an integrated and dynamic strategy to make that happen.
As things change quickly, we're taking advantage of our special perspective at the center of it all to predict what you can expect in "7 Bold Predictions for the Connected Enterprise." We'll be exploring these predictions in more detail in the coming days, but these previews will get us started …
#1: The Multi-Cloud Convergence Hits a Tipping Point
Enterprises are increasingly relying on cloud infrastructures, and a convergence of multi-cloud deployments is emerging as the way forward.
The appeal of multi-cloud deployments is that they combine best-of-breed solutions and services from different cloud providers, while at the same time solving old, entrenched pain points like vendor lock-in, lack of flexibility and prohibitive costs (just to name a few). We predict that 2017 will be a tipping point for multi-cloud convergence, where multiple clouds across the enterprise – data, applications, infrastructure and personal clouds – will fundamentally change the way people and businesses operate.
#2: The Rise of the Digital Edge
The convergence of multiple clouds demands a natural extension of corporate boundaries for today's digital business to where users and data reside. Those boundaries, where the physical and virtual worlds meet, is "the digital edge," and in 2017, it will become a critically important place for the enterprise to grow and expand its market presence.
It's where companies manage real-time engagement with customers. It's where SMAC (social, mobile, analytics and cloud) technologies engage together. And it's where the on-demand insights enabled by the big data explosion will need to be enabled and managed. We also believe the geographically distributed expansion of data centers along the digital edge will be essential to handling it all.
#3: The Interconnected Fabric Emerges
As more companies turn to multi-cloud deployments to support their business around the globe, they'll face challenges managing solutions across different cloud environments from different vendors. A management structure will need to be in place early to avoid a situation where smaller operational issues quickly accumulate and cause bigger problems. In 2017, companies will do that by using carrier-neutral colocation facilities to deploy a system of interconnection nodes, an "interconnected fabric," to create a sort of central nervous system that links and synchronizes their cloud environment. This will mark a shift to a more responsive, user-centric approach.
#4: Getting Security Right Becomes More Important Than Ever
There's never been a year in the digital age when security hasn't been paramount. But we also don't think there's ever been a time when it will be more critical or challenging to get security right than in 2017. Companies now need to solve for security across people, things, processes and information in an environment where everything is interconnected, ubiquitous and distributed, such as the cloud. They need effective safeguards at the front ends of both their internet and internal worlds. They need to own the security of their applications and data within the multi-cloud environment and maintain company and government compliance regulations. If they don't, they simply won't be successful.
#5: The Age of Interconnected Commerce
The payments world is undergoing more change, at faster speed, than it's encountered since the dawn of currency. The popularity of global mobile and online commerce is accelerating with growing smartphone penetration and web access, and new technologies and business models that depend on integrated and dynamic interconnection will continue to flip the payments paradigm on its head in 2017.
We see a universe of interconnected commerce and payments providers creating new opportunities to integrate payments, commerce, data and marketing. This will enable new solutions, partnerships and opportunities around the globe.
#6: Software-Defined Infrastructure and Advanced Networking Expand
The ongoing and massive surge in global data traffic has cleared the way for a new-age global network backbone. This one operates undersea, through the air, and in outer space.
This type of advanced networking, which relies on subsea cables, 5G wireless networks or satellites that beam data down to earth using lasers, will become increasingly common in 2017. At the same time, networking that that can be dynamically controlled by software, instead of relying on physical wire, will gain increasing prominence, where optical networking shifts from "new" to "the norm.
#7: The IOT (R)Evolution
The Internet of Things (IoT) requires direct, proximate connections that deliver ultra-low latency. But legacy enterprise networks weren't built for our new digital world, and they're struggling with sluggish performance, congestion, losses and delays. They just aren't suited to take advantage of the IoT. But that's going to change in 2017.
We see the IoT evolving from single, vendor-independent solutions to those that will be based on open standards and APIs that will enable them to talk to each other and rely on the same data and common security rules. As the number of players in the value chain increases, the end-to-end service concept will take precedence for the enterprise, and so will interconnection with multiple networks and clouds. Legacy enterprise architectures will fall away, and IoT will take a huge step in its (r)evolution.
Article by Tony Bishop, Equinix blog network