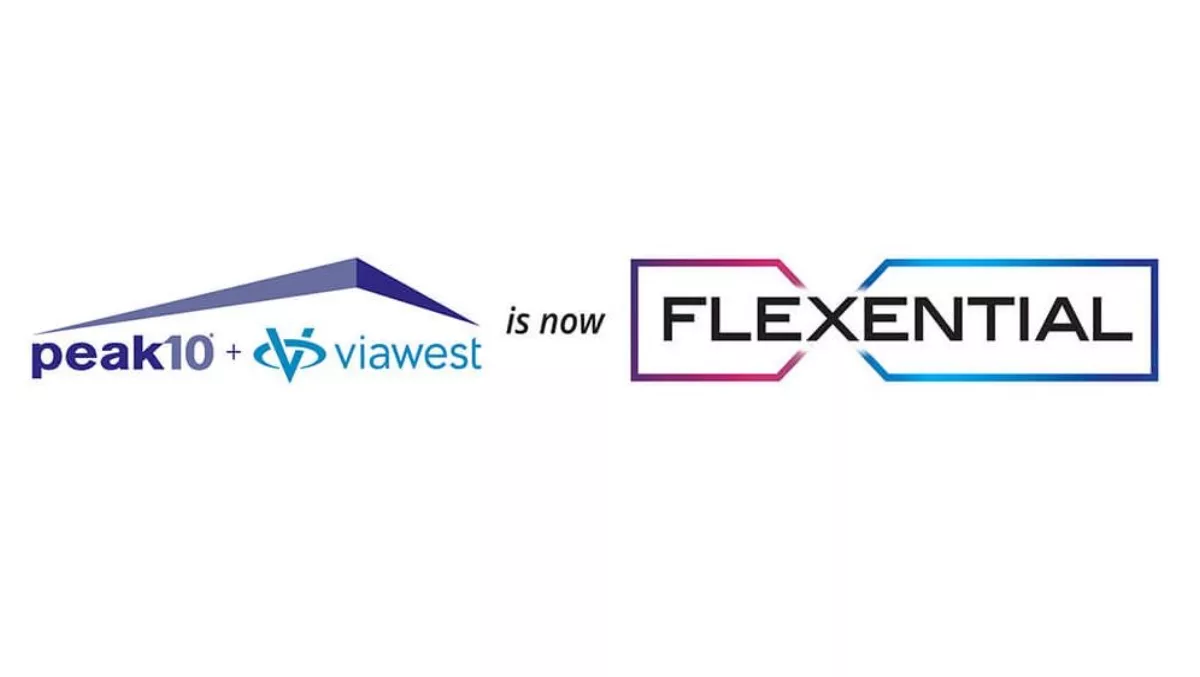 Peak 10 + ViaWest rebrand as Flexential
Peak 10 + ViaWest announced today it has officially adopted a new brand, Flexential.
The rebrand follows the combination of ViaWest and Peak 10 in August 2017 and reflects the company's ongoing commitment to providing the highest level of service and satisfaction to its customers.
The new name is based on the company's flexible approach that is essential to their way of doing business.
With this rebrand, Flexential aims to become a leader in the hybrid IT market.
Flexential CEO Chris Downie says, "The combination of Peak 10 and ViaWest gave us a new, unique position in the marketplace, and we felt it important to create a new brand to reflect that position.
"As Flexential, our two companies come together to stand for something unique in the world of IT transformation: the human touch.
"We believe in the power of people in a technical world, and strongly feel that the best infrastructure solutions are about people.
Flexential will continue to deliver data center solutions spanning colocation, connectivity, cloud, managed solutions and professional services to help its 4,200+ customers increase competitiveness as their industries evolve.
Flexential has a robust suite of assets that span 21 domestic and international markets and comprises of 41 data centers.
As Flexential, both companies have brought together their expertise to deliver a diverse suite of industry-leading products and services to the market, which positions them as a competitor in the space.
As edge computing and hybrid IT become more vital to shifting enterprise IT needs across industries, Flexential is armed with the full suite of capabilities necessary to support its customers in whatever challenges they face.
For over 17 years, both Peak 10 and ViaWest created solid brands by focusing on helping customers succeed through advanced technologies and dedicated, passionate people, Flexential is now that brand.
Downie concludes, "The cornerstone of our company is the people, they power our business and give us the opportunity to serve our customers no matter how technology changes.