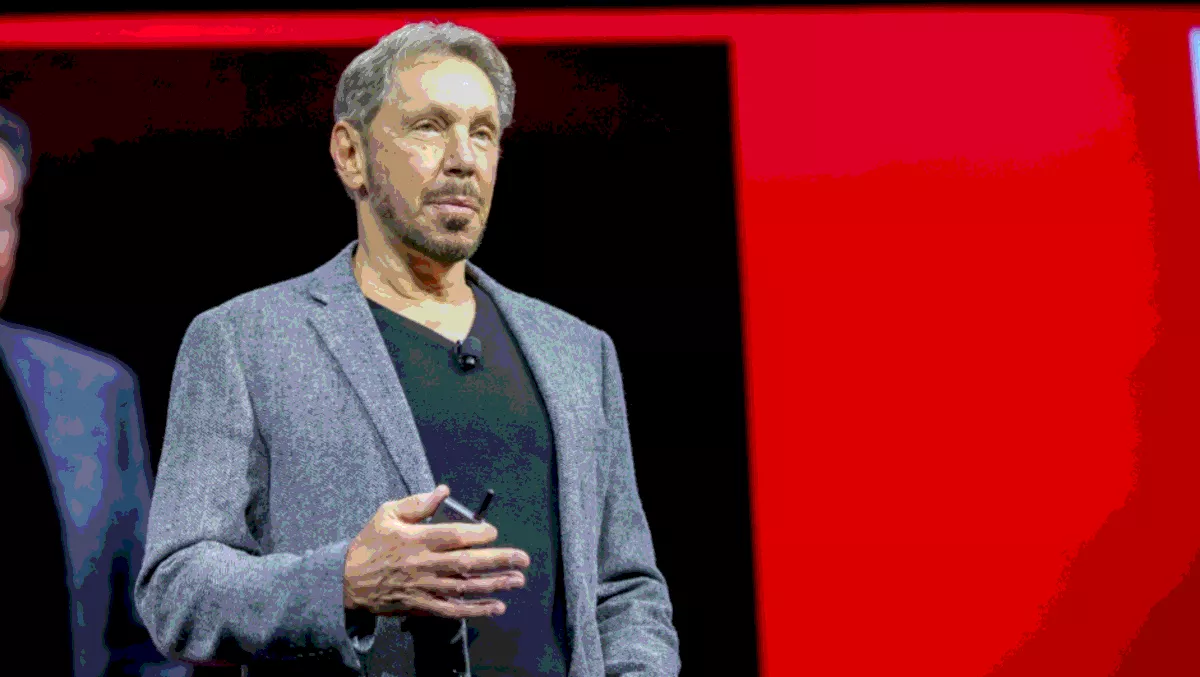 Oracle's Ellison calls out Amazon with next-gen cloud
Oracle OpenWorld is currently underway in San Francisco.
The company wasted no time in divulging its releases (and comparing with its competitors), with Oracle co-founder and executive chairman Larry Ellison revealing his vision for a second-generation cloud that he purports is more advanced and secure than any other option on the market.
Ellison claims the current cloud offerings are all based on decade old technology, while Oracle's 'Gen 2 Cloud' is equipped to deliver unmatched security, performance, and cost savings.
"The design goal of Oracle's Gen 2 Cloud is one secure platform to run everything. It's easy to say, very hard to do, to build a secure cloud. It required a fundamental re-architecture of our cloud," says Ellison.
According to Ellison, the current state of cybersecurity is 'just not good enough', which is when he delved into the capabilities of the company's Autonomous Database which has been built to run on its Gen 2 Cloud, in addition to a number of new security services "that are highly automated to detect and predict threats before remediating them.
The self-driving database can scan for threats and apply security updates while running to aid in the prevention of cyberattacks and data theft. Ellison also illustrated how the system can tune and patch itself and enable users to only pay for what they use.
Ellison asserts Oracle Cloud Infrastructure is the foundation for Gen 2 Cloud and has been tailored to run any enterprise workload securely, while its IaaS native support for Oracle Autonomous Database provides new levels of security from core to edge.
"We've used a lot of the latest artificial intelligence and machine learning to find threats. You're not fighting with both hands tied behind your back anymore," says Ellison.
"Our goal has always been as we move from one generation of computing to the next, to protect your investment in data and applications and make it easy to lift and move that into the next generation. We did that with Gen 2 Cloud."
Ellison also demonstrated new Autonomous Database deployment options, which include dedicated 'Exadata Cloud Infrastructure' and 'Cloud at Customer'.
The former allows customers to benefit from workload isolation to enable greater security and reliability of mission-critical workloads, while the latter is purportedly ideal for customers who choose not to move to public cloud because of regulatory requirements but want the benefits of the Autonomous Database within their own data center.
"With Oracle Autonomous Database, there is nothing to learn and nothing to do, which makes it really easy to use. Developers are more productive, they bring up new applications, they do a better job of analysing data. Your system is more reliable. It never goes down," says Ellison.
And finally, Allison brought up benchmark test results with one of the market leaders, Amazon, to demonstrate the performance of its new offerings.
The benchmarks compared Oracle Autonomous Database against key offerings from Amazon - Oracle Database running on Amazon Relational Database Service (RDS), Amazon Aurora, and Amazon Redshift.
The results highlighting Oracle Autonomous Database's ability to continue running without interruption during database updates, the difference between Amazon's 99.95 percent reliability and availability SLAs (which Ellison claims exclude most sources of unplanned and planned downtime), and Oracle's 99.995 percent SLA guarantees.