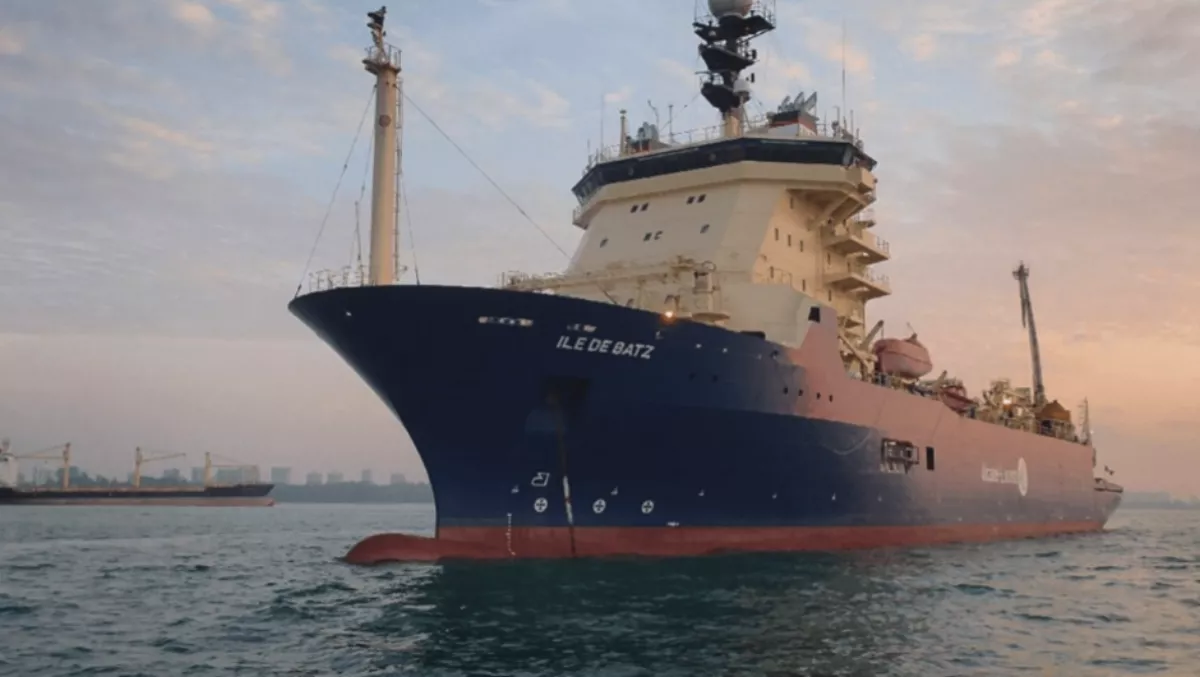 Open for business: 4,600km cable connecting AU & SG goes live
FYI, this story is more than a year old
It's taken months of gruelling work, a 4,600 kilometre boat journey, and approximately a US$170 million investment, but the new Vocus-owned Australia Singapore Cable (ASC) is now open for business.
The cable-laying phase of the ASC was actually complete in late July this year, with Vocus Group managing director and chief executive officer Kevin Russel thrilled at reaching the milestone.
"This final leg from Christmas Island to Singapore presented the greatest engineering and technical challenges and it's a great credit to the team that we are on track in the final configuration phase," says Russel.
"We're very appreciative of the great work that has been completed by Alcatel Submarine Networks and look forward to working with them on the other side of the Pacific for the recently announced Coral Sea Cable System."
On August 29 Vocus announced that it had 'flicked the switch' on the US$170 million ASC to provide a massive increase in capacity into the Asian region and beyond. Since then the company has been testing the ASC to ensure the system would be ready for service on 14 September.
"The Australia Singapore Cable will provide the newest, quickest and most direct route into Asia with the largest increase of international connectivity for Australia into the fastest growing data region in the world," says Russel.
"The technology deployed on the ASC has been selected to easily integrate with the intelligent network management platform Vocus is currently rolling out, offering superior latency over comparable systems."
And now finally the cable is live, with Equinix excited with the opportunities it will bring.
Earlier this year the global interconnection and data center company announced the cable would be accessible in its International Business Exchange (IBX) data centers in Singapore and across six metros in Australia.
Equinix Australia managing director Jeremy Deutsch is enthusiastic for the opportunities opening up the region will bring.
"The availability of the Vocus-owned Australia Singapore Cable (ASC) marks the start of an exciting new level of Interconnection for the Asia-Pacific region. Businesses need to embrace Interconnection and maximise their networking capabilities to compete in today's digital economy, and connection to the ASC will provide businesses with the capacity to handle growth in data consumption between Australia and Singapore," says Deutsch. "Equinix is pleased to make the ASC accessible in our IBX data centers in Australia bringing both cost and latency advantages to local organisations doing business across Southeast Asia. Points of presence in six metros in Australia and Singapore will provide unparalleled connectivity for organisations to connect and expand their business."