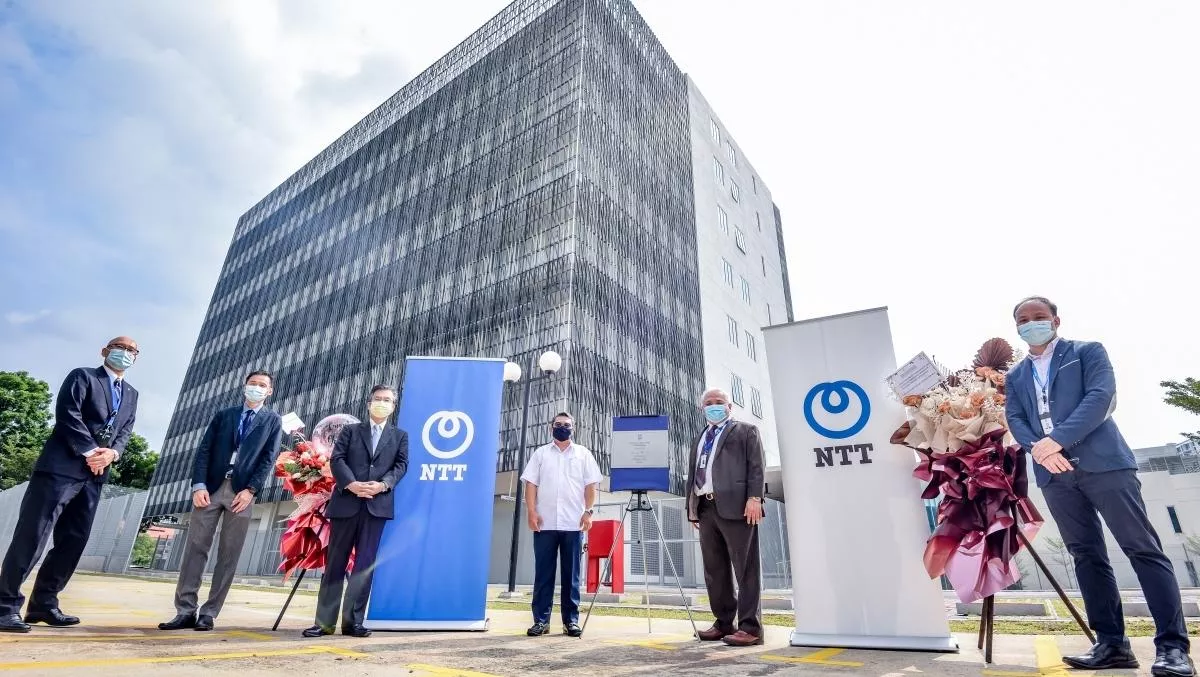 NTT's Cyberjaya 5 data center receives Uptime Institute, EPI certifications
Tue, 27th Apr 2021
FYI, this story is more than a year old
NTT's Cyberjaya 5 data center campus has this week received two certifications from the Uptime Institute, as well as separate certifications from EPI.
The Uptime Institute awarded Cyberjaya 5 the UPTIME Tier III Certificate of Design Documents and the Tier III Certificate of Constructed Facility. The Tier III certifications recognise the data center's performance and reliability needed to provide continuous operations and efficient operations without shutdowns, thus maintaining safety and security.
The EPI has also awarded Cyberjaya 5 the TIA-942 Rated-3 certification, which recognises the data center's ability to undergo planned maintenance without downtime or disruption, thus providing customers continuous service.
Cyberjaya 5 commenced operations just two months ago in February 2021.
According to NTT Malaysia CEO Henrick Choo, the certifications assure customers that the data center is operating at the highest quality.
"Our Cyberjaya Campus features a high-density fiber network facilitating interconnection among our clients to create a robust digital supply chain ecosystem. This is especially crucial now as corporations are shifting towards hybrid cloud services to address demands of upgrade and supporting critical infrastructure as well as storage needs, along with using devices to support remote working during the pandemic.
NTT Global Data Centers division executive vice president Matsuo Ryuichi adds that connectivity and reliable infrastructure are crucial for business continuity.
"Apart from global reach, our clients also benefit from our local operational expertise alongside a full stack of customizable solutions. Our data center is equipped with advanced technology, technically skilled employees, and proactive troubleshooting to help our clients avoid costly application and network downtime, ensuring resiliency for recovery.
The data center includes a modular design, a cooling solution of up to 15kW per rack, and a cooling wall system.
"We are very confident that CBJ5 and its new certifications, together with NTT's enormous investment in a new and high capacity submarine cable project, will attract more international investors and enterprises to the country, strengthening it as a business and economic hub while contributing to the new digital initiative, MyDIGITAL, which aims to transform Malaysia into a regional leader in the digital economy," comments Ambassador of Japan to Malaysia, Oka Hiroshi.
According to NTT, the Cyberjaya 5 data center also meets other global standard practice such as Payment Card Industry and Data Security Standard (PCI DSS), Threat and Vulnerability Risk Assessment (TVRA), and Data Center Risk Assessment (DCRA) which was carried out based on Bank Negara Malaysia's (BNM) Risk Management in Technology (RMiT) framework.
The Cyberjaya 5 data center is also Tier IV ready, which recognises the facility's ability to operate at the highest availability under Uptime guidelines. The Uptime Institute is yet to award Tier IV status.