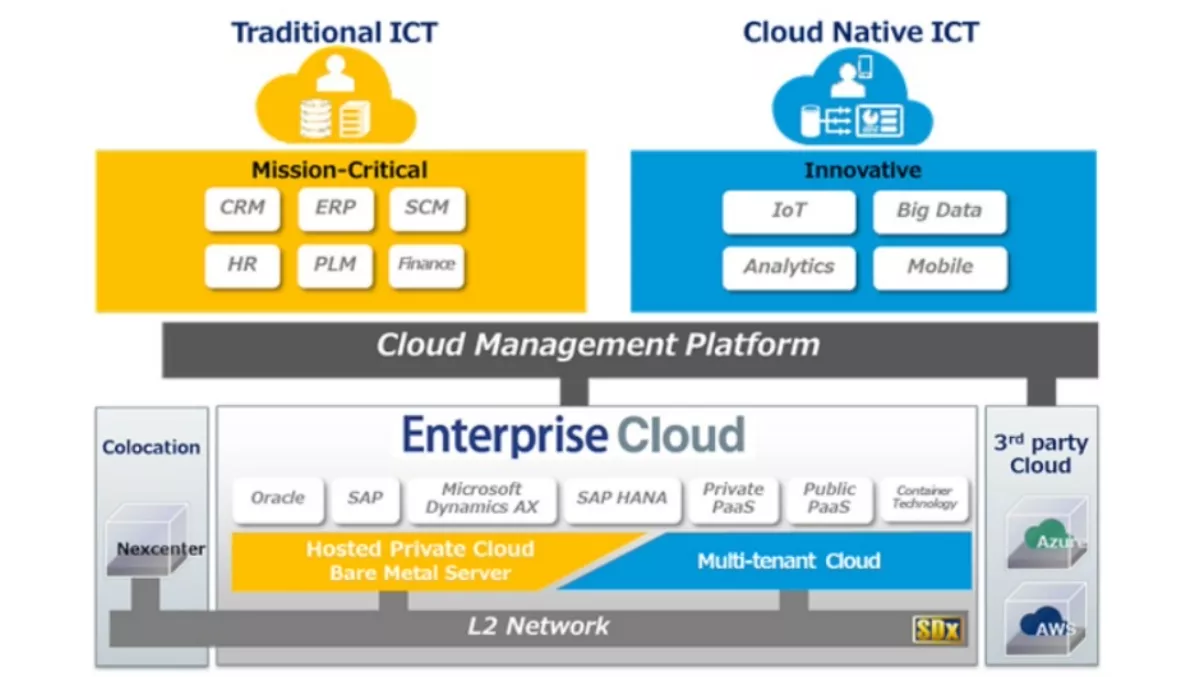 NTT Coms overhauls Enterprise Cloud for hybrid world
NTT Communications is overhauling its Enterprise Cloud offering, adding OpenStack in its public cloud, and blending traditional and cloud-native ICT as it puts the focus on hybrid architectures.
The ICT solutions and international communications vendor, says Enterprise Cloud now features 'a secure and highly reliable, enterprise-class multi-tenant cloud based on the OpenStack architecture' giving customers an industry standard open API to control the Enterprise Cloud in an automated manner.
Open source platform-as-a-service Cloud Foundry has also been incorporated to provide PaaS for agile application development and operational efficiency.
"This gives customers enterprise-class service quality as well as effective management of agile and DevOps oriented application development," NTT Coms says.
"The open architecture meanwhile relieves concerns about vendor lock-in and accelerates customers' digital business strategies.
Melanie Posey, IDC research vice president for IaaS/hosting services, says the enhancements offer enterprises the type of comprehensive platform needed for the digital transformation journey.
"Hybrid is the future state of enterprise IT," Posey says.
"Enterprise Cloud accommodates the requirements of both traditional second platform enterprise applications and agile DevOps-oriented cloud-native third platform environments, while NTT Com's cloud management platform is positioned to provide unified visibility, management and control across the entire hybrid IT stack.
The enhanced Enterprise Cloud is already available in Japan and will be rolled out in Australia, Singapore, Hong Kong, the United States, the United Kingdom and Germany later this year.
The company says the changes, which also include expanded connectivity and management tools for hybrid cloud environments and a bare-metal hosted private cloud option for 'traditional' ICT, are designed to help enterprises meet the 'complex requirements of digital transformation'.
"Their challenge is two-fold. On one hand, enterprises are seeking to migrate traditional ICT to the cloud for more effective ICT operations and cost optimisation; on the other, driven by mobile, social, big data, IoT and other digital technologies, they are deploying cloud-native applications and shifting toward a DevOps culture that supports rapid innovation," NTT Communications says.
"To meet these challenges, NTT Com's enhanced Enterprise Cloud provides a comprehensive platform for both traditional and cloud-native ICT, as well as network connectivity, colocation service and third-party cloud.
The enhanced Enterprise Cloud's multi-tenant cloud – for 'innovative' areas including IoT, big data, analytics and mobile – and hosted private cloud – for mission critical apps including CRM, ERP, SCM, HR and finance – are connected at Layer 2 with SDN enabling customers to flexibly and seamlessly configure network components.
A new Cloud Management Platform provides management and control of both Enterprise Cloud and third-party providers' clouds, including Amazon Web Services and Microsoft Azure.