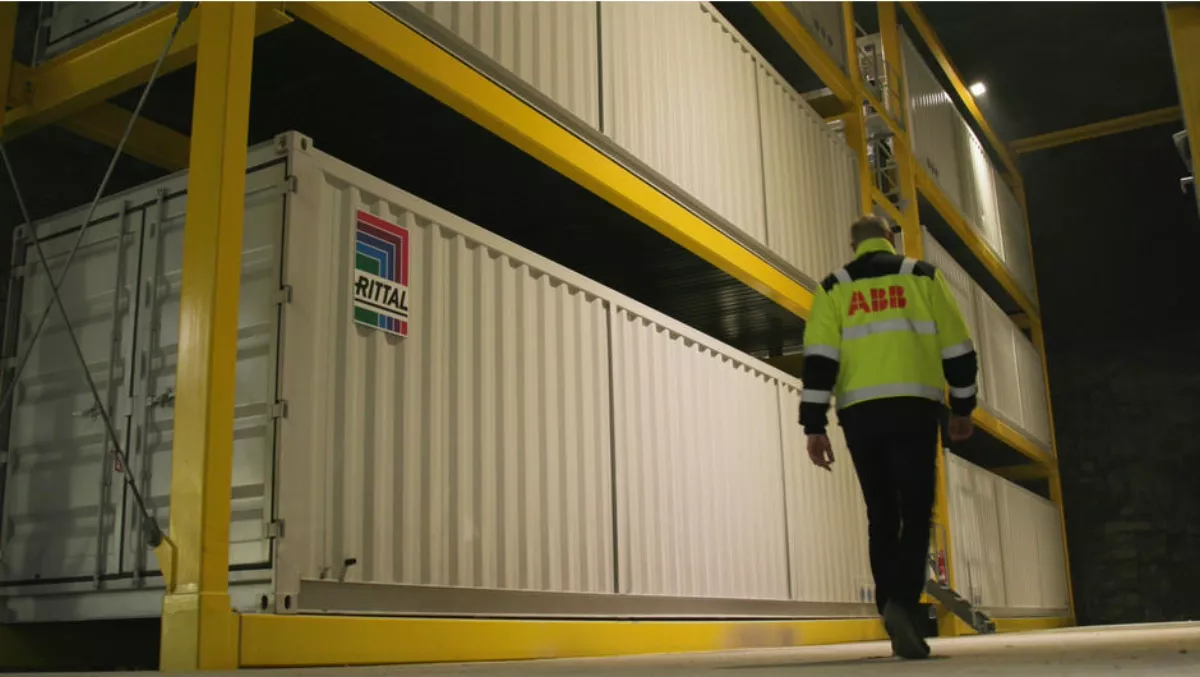 New data centre built in an ex-mine pushing to be Europe's greenest
The Nordics are increasingly being recognised as the ideal home for data centers, with global companies around the world clamouring for their piece of the pie.
Norway is no exception as it fixes on becoming a superpower for green the data centers. The Norweigian government released its data center strategy (Powered by Nature) earlier this year that underlined the importance of attracting data centers and international investments with incentives.
An example of a facility establishing in Norway is the Lefdal Mine Datacenter that recently called on ABB to power its 120,000 square metre facility with clean energy. m²
This data center has been operational since May 2017 and as the name suggests is literally built 150 metres into a mountain in what was formerly an underground mine for excavating olivine.
Lefdal Mine Datacenter has ambitions to become Europe's largest and greenest data center – the facility is powered exclusively by four glacial hydropower stations and two wind farms to provide a combined capacity of more than 300 MW.
ABB has worked as a key partner from the beginning, working alongside Rittal to provide unique power supply solutions and expertise for the challenging engineering project. According to Lefal Mine Datacenter, having a powering system that can remain reliable while the centre grows – to 200 MW from the the current 10 MW in phases over the next few years – was of particular importance.
In light of these challenges, ABB has then built a medium-voltage backbone for the entire facility, in addition to a decentralised UPS that means every section within the data center has its own UPS installation, ready to kick in within a couple of milliseconds should there be any power outage.
"ABB was one of the first to be involved in the project, because everything starts with power," explains Rittal executive vice president Andreas Keiger.
"You need transformers, you need generators. So, based on the good relations we have, we started to discuss how to get ABB on board.
Data Centers are among the largest of consumers around the world, and yet the Lefdal Mine Datacenter boasts some attributes to help it operate with relative energy efficiency.
"Cooling is crucial, because these servers generate huge amounts of heat. Because water cooling is so efficient, these server containers can run up to 50 kW of power, where you would normally expect just 7-8 kW with traditional air cooling," says Lefdal Mine Datacenter marketing director Mats Andersson.
In addition to its sustainable power supplies, the Lefdal Mine Datacenter uses cold water as a coolant from a nearby fjord that is 565 metres deep. Given the data center is below sea level, it doesn't need high-capacity pumps to lift the fjord's water to the cooling system's heat exchangers, with the end result being the cooling system to boast a power usage effectiveness (PUE) of between 1.08 and 1.15 per 5 kW rack, ranking it among the greenest data centers in the world with 30-40 percent energy savings over traditional facilities.
"At ABB we are very proud of our participation in this truly innovative project. The quest for energy efficiency never ends and is not just a desire, it's now a responsibility and one we take seriously at ABB. We are truly delighted to be part of the team," concludes ABB data centers global segment leader Ciaran Flanagan.