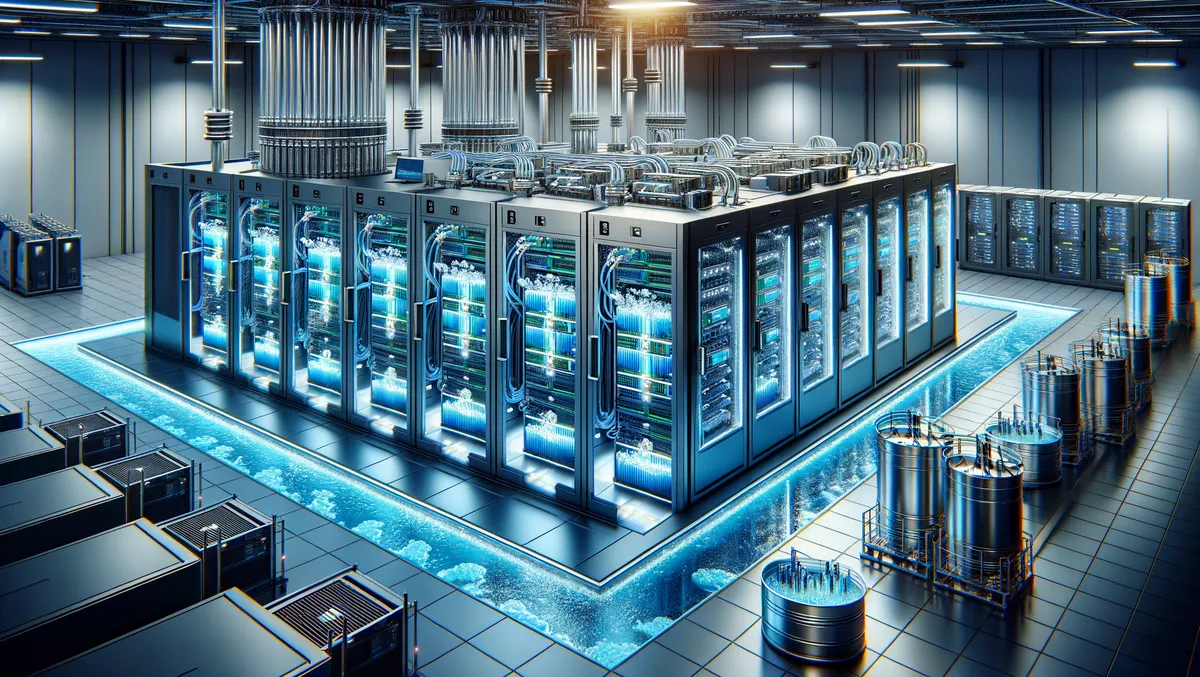 LiquidStack reveals new single-phase liquid cooling solution for data centres
Global liquid cooling leader, LiquidStack, has announced an expansion of its product portfolio with the unveiling of its new single-phase liquid cooling offering. This marks the earliest stage in the company's planned enhancement of its DataTank product range to offer a wide variety of advanced liquid cooling solutions. The newly introduced single-phase liquid cooling solution offers data centres a powerful and economical way to transition from air cooling to more sustainable and energy-efficient immersion cooling. The announcement of this up-and-coming technology was made by LiquidStack CEO, Joe Capes, at a presentation at DCD Connect | Virginia. Quotations and pre-orders will be accepted from December 1, 2023, at which point the final product name and additional details will also be revealed.
Capes spoke of the company's unwavering objective to support the future of AI and other high compute processing. He emphasised that, "Since LiquidStack's launch, our mission has always been to become a full service provider of the most advanced liquid cooling solutions in the market, and our new single-phase offering is a key step toward completing our liquid cooling technology stack."
The LiquidStack single-phase liquid cooling technology has been proven to deliver industry-leading efficiency, even outperforming the W32 thermal guidelines set by the American Society of Heating, Refrigerating and Air-Conditioning Engineers, at >2.8kW/U, hence being suitable for AI. Enhanced heat transfer facilitated by its advanced flow technology and dynamics results in a heightened performance of >110kW with W32 water. Superior to other leading single-phase liquid immersion products, which deliver less than 100kW per full size tank under similar conditions, the LiquidStack solution utilises non-hazardous dielectric fluids, making it environmentally friendly as well. The product is offered at competitive prices to ensure a favourable total cost of ownership (TCO).
The new cooling solution also boasts numerous additional features and benefits. Server scalability assures that it fits into the same footprint that holds four standard 19 or 21 racks, thereby making it possible for data centres to easily retrofit existing white space and adopt liquid cooling. Among its other features include flexibility, as it integrates with multiple IT form factors like 1U, 2U, 4U, 600mm, 750mm, OCP, ORV3 and more. Other attributes include expandable resiliency with an N to 2N Tier IV redundancy system for high resiliency and reliable operations; simple deployment that includes features that facilitate easy installation and service; compatibility with LiquidStack modular data centre solutions as well as Trane chillers and services.
LiquidStack's single-phase liquid cooling solution is set to hit the market for pre-order starting December 1, 2023, and delivery is expected by the third quarter of 2024.