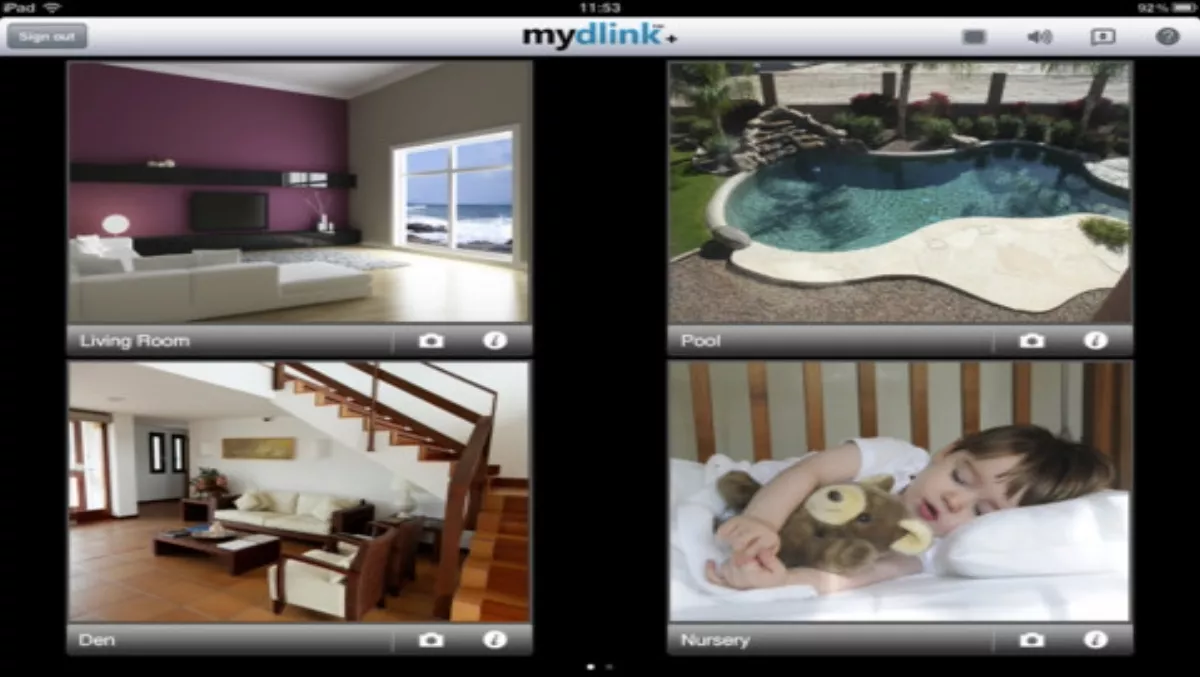 Keep an eye on your home or business this Christmas
Just in time for the holidays, networking solution providers D-Link have launched a new product to help paranoid holiday-makers keep one eye on their home or business.
MyDlink is a free internet portal service that will detect compatible cameras set up around your home or office and configure them onto a network. The user can then access a direct feed from any location with an internet connection. Apps are available for iPhone and Android smartphones (free), and for the iPad and Android tablets (for a small charge).
Up to four cameras can be supported; both of D-Link's models, the DCS-930L and DCS-932L, can function without needing a computer running nearby, as each has wireless network access and is fitted with a CPU and server. They also have built-in microphones, meaning you can listen as well as watch.
Maurice Famularo, D-Link's ANZ marketing director, says the demand for remote monitoring products is currently very strong.
"With consumers busier now than ever, D-Link strives to take this product and make it possible for everyone to use," Famularo says.
The DCS-930L camera retails for $149, and the DCS-932L, which has built-in LEDs and a low-lux image sensor for night-time recording, will sell for $199.
Worth it for the chance to call the cops on a thief trying to ruin your Christmas, we reckon. Just hope the network security is up to scratch. Go here for more.